I don't know how anyone visits Charleston and doesn't think to themselves "I need to live here." It's the perfect combination of beach town and city life. It's beach living without the off season. You can island hop and find that each island is its own world with a different feel.
Folly Beach
Folly Beach is home to the beach bums and my personal favorite area. The stuffiness that you might feel in other parts of town is thrown out the door here. The pastel button ups, boat shoes, and Lily Pullitzer are replaced with bare feet, bleached beach hair, and surfboards… and you can breath deep. The beach has just been dredged so there is plenty of space. I'm a product of a lifetime of beachin' it at the Outer Banks, so no east coast beach will ever hold a candle. The sand is hard, the water is calm, you can't openly drink beer…but its a beach so who's complaining? Folly is where you find your beach bars with open decks, little hippie taco huts, and stores selling overpriced beach chairs and hermit crabs. In other words, life is good here at the "edge of America".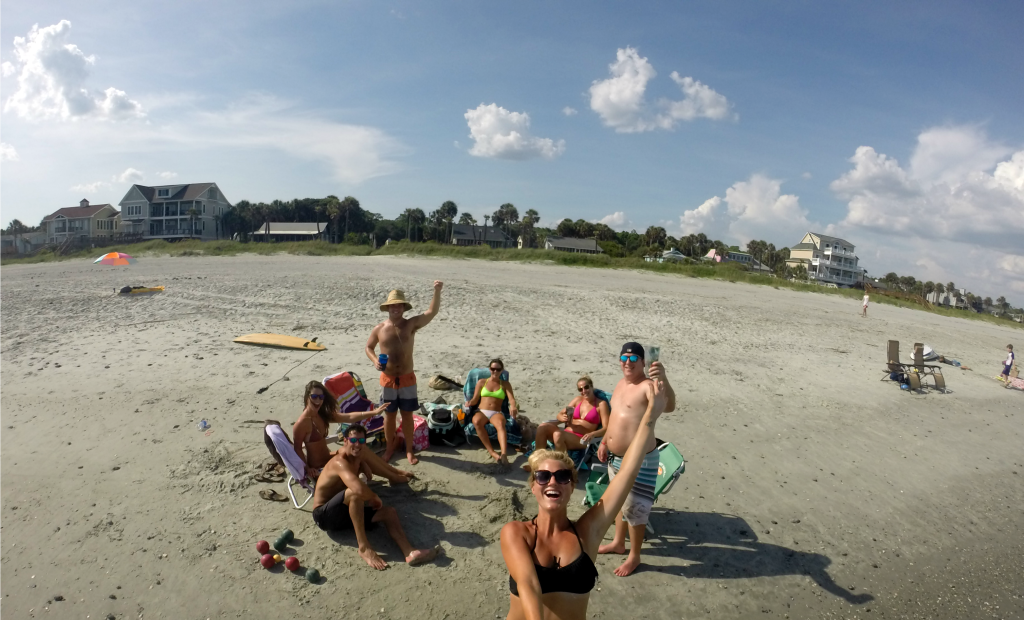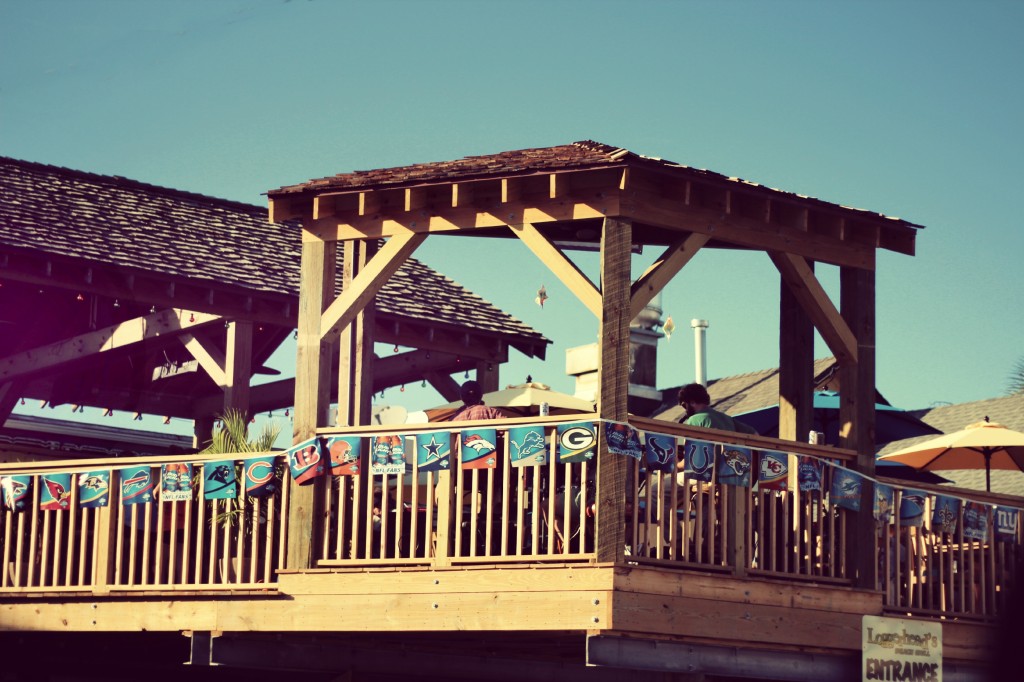 Downtown Charleston
Charleston has such a distinguished air about it. If I could have skipped around town all day I would have. Something about the palmettos, the colors, and the cobblestone make you feel like you should be wearing a sun hat, twirling down the street singing with a southern drawl, before hopping onto a carriage.
One of the reasons I love our hometown of Richmond so much is it's rich history. Founded in 1670, Charleston obviously has just as much depth (with the addition of palmettos and salty air). You really wish those streets could talk. They can't, but we were able to get the next best thing: Oyster Point Walking Tours. Our guide, Palmer, was a wealth of knowledge, a walking/talking, highly animated and entertaining textbook on Charleston. From the architecture, to the economy, and its history from the colonial era right on through to the Postbellum era – she didn't miss a beat. Josh is a history buff and I wanted to learn everything I could about those beautiful homes, so this $20 2-hour tour was the perfect way to not only stroll through this beautiful city but get educated as well. Palmer didn't bombard us with the typical myths and cheesy pirate stories that most of the tours throw your way. She kept it factual, which I appreciated. Charleston is very hush hush about the part of their past that's littered with slavery. Historical sites that were huge slave auction areas, for instance, aren't marked. They aren't on tour maps and don't have plaques on the street. However, she made a point to take us to these areas and give us their story. (Applause).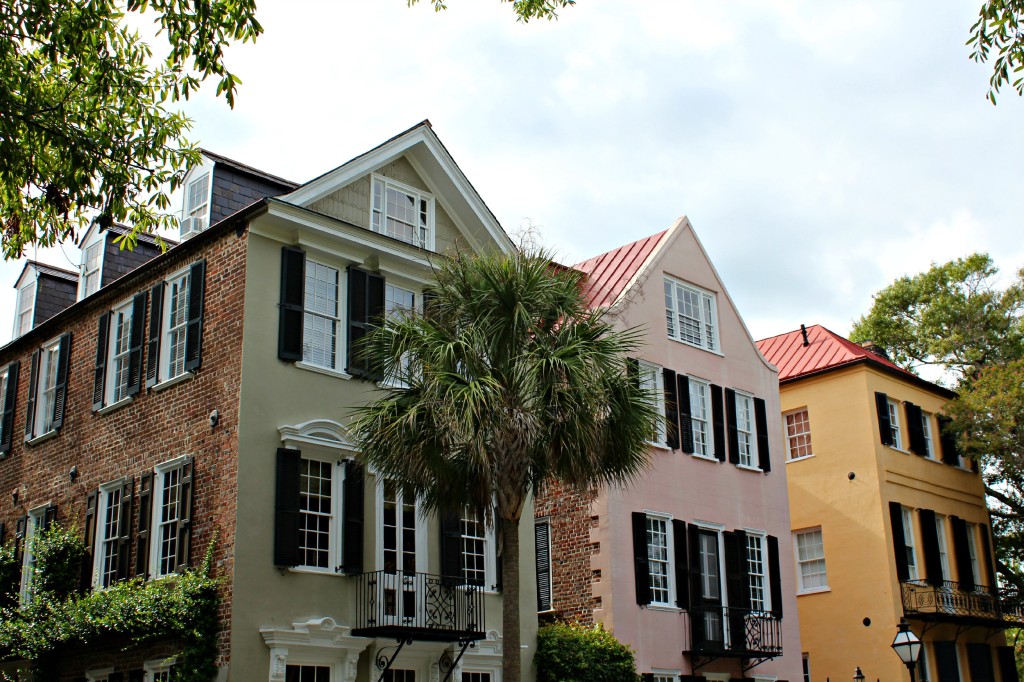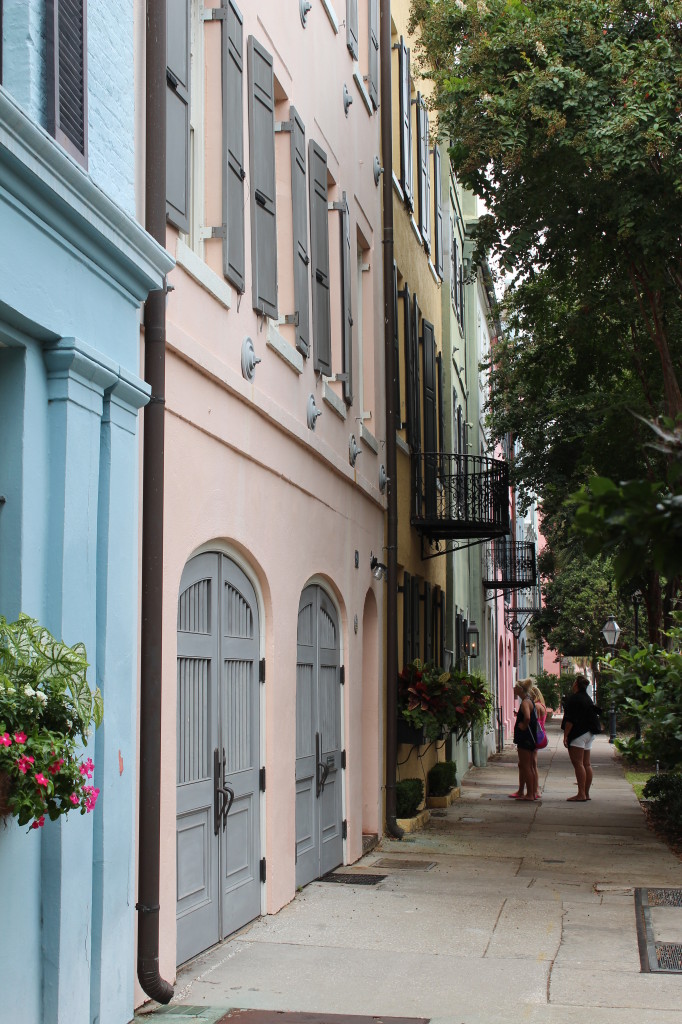 Our goal while RV'ing is to not eat out too much. We would rather spend our money on craft beer and adventures. Well, Charleston pretty much laughed in our face regarding that rule. You just can't pass up shrimp and grits. When true southern food is staring you in the face everywhere you go, you eat it. We brunched at the Charleston Marina solely for the view of the harbor. The super cheap bloodies, fried green tomatoes, and crab stuffed shrimp on the cheesiest grits we'd ever had were an added bonus to the view. It's slim pickin's when it comes to restaurants that are actually on the water, oddly. So we were glad we got to one.
Poogan's Porch was our dinner choice. It's a beautiful 2-story Victorian home-turned-restaurant with plenty of porch seating and a mouth-watering menu of low country favorites. They named the restaurant after a displaced neighborhood dog that perched on the porch in the 70's after the family left and the restaurant began. This, of course, I found endearing (crazy dog lady). Poogan's atmosphere is built off of an old southern love of front porch sitting, hand-written recipes, and good old southern hospitality. Josh had cast iron pan roasted duck breast with potato dumplings, fresh arugula, duck confit, pecorino, and merlot gastrique. I had plantation fried chicken stuffed with smoked gouda, spicy collards & country ham served with whipped potatoes and green beans. Drool away:
Sullivan's Island
Sullivan's Island is just remote, quiet, sweet sweet nothingness. Once you cross over that bridge from Mt. Pleasant, you enter a quaint little beach town of neighborhoods, shops, and little outdoor restaurants. The beach has to be a half mile wide during low tide. Tidal pools form on the beach that are waist deep. If I walked out to where the waves were breaking, I could barely see my beach chair by the dunes. A camera, a good book, and the energy for a good long walk were the only things I needed on this solo-trip. Talk about zen. I think the 4 hours I spent here probably added a year to my life. (Which I needed, because the first few nights in Charleston probably took a year off).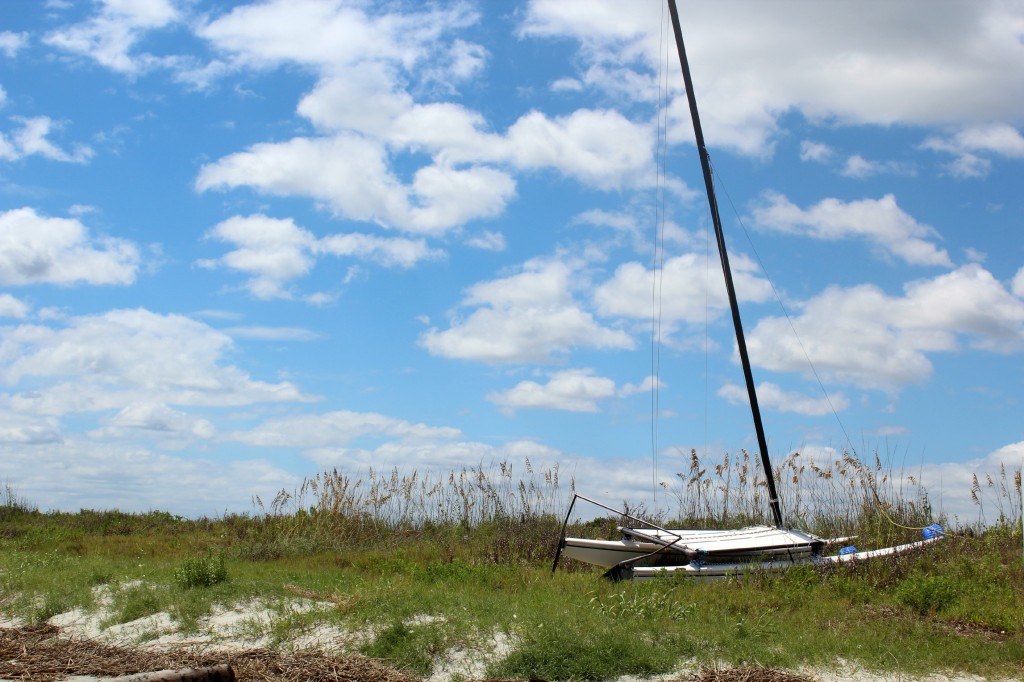 Charleston through our lens: 
Thank you to all of our Chucktown friends for the southern hospitality! We had so much fun!