Asheville – or as some of the locals we met refer to it: "Little San Francisco" – did not disappoint. It was a perfectly quirky dot on the map for our maiden voyage. Here is a a quick & dirty synopsis of this funky mountain town:
A huge chalk wall lines a sidewalk on a main block downtown. It's kind of an interactive art attraction inviting everyone who walks by to grab a piece of chalk and write what they want to do before they die. Some of the answers written across the wall were as follows:
Sell all my drugs
Make the world WEED better
Smoke more than Bob Marley
Dosio
Pet a unicorn
Take a bath
Have NORMAL…lose the A
Spread Love
This little town sits on the 3rd oldest river on Earth amidst the Great Smoky Mountains and the Blue Ridge. Ancient buildings downtown are home to eclectic little shops selling everything from homemade candles & lamps, to gems, handmade jewelry, and glass pieces. Music venues like the Orange Peel and Gray Eagle have shows almost every night of the week. The industrial area down by the river is now the River Arts District where you can stroll through a dozen and a half studios.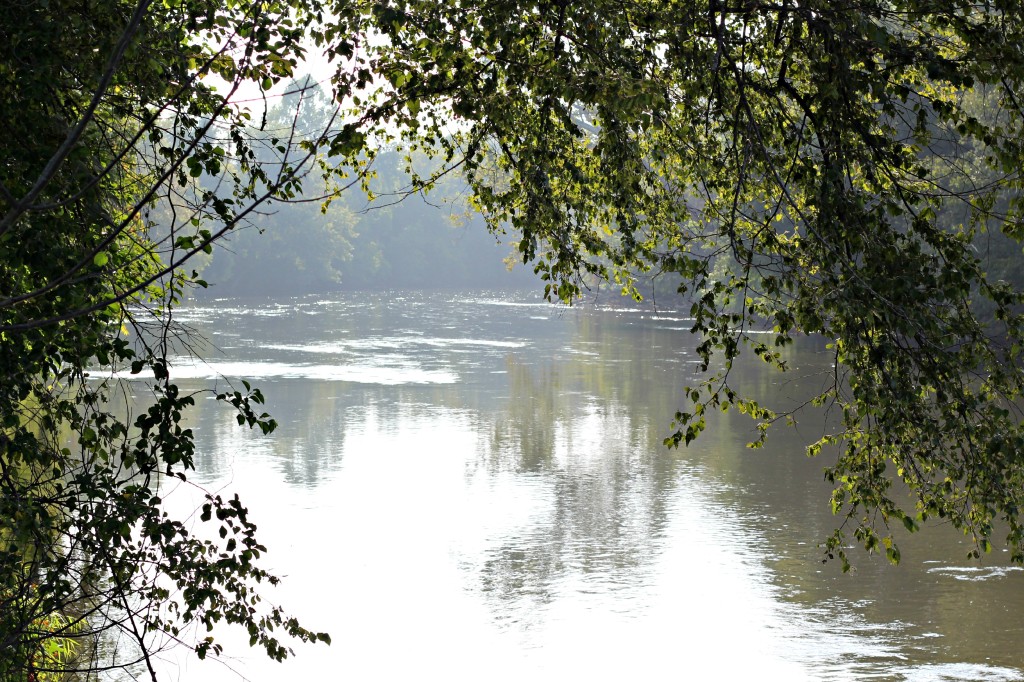 Highlights: 
Beer: Asheville is dubbed Beer City, USA for a reason – this place has some seriously tasty beers brewing. I didn't try one that I didn't like (and we had a good amount). We checked out Wicked Weed, Lexington Ave Brewery, and Asheville Brewing. Wicked Weed was the favorite with 2 stories, multiple bars, and awesome outdoor space.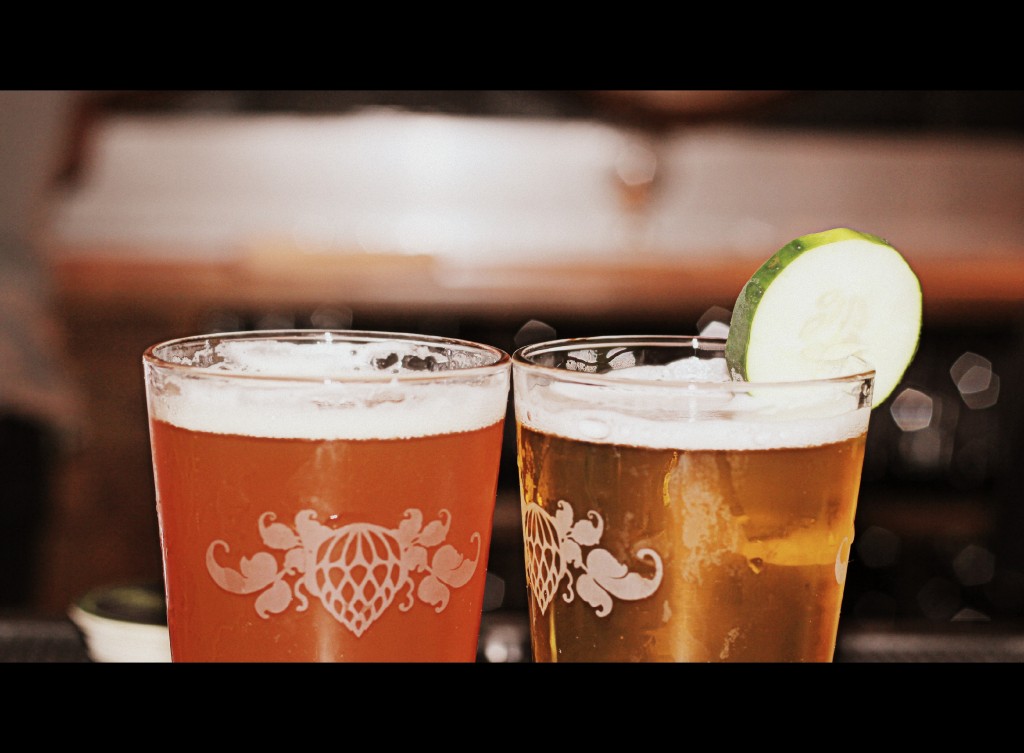 Tupelo Honey (THC): An award-winning restaurant in the heart of Asheville on College Street. We heard good things so we went and sat on the patio for dessert and drinks one night. This place does southern food right. They start you out with sweet potato biscuits, blackberry jam, and Carolina wildflower honey…unreal. Josh ordered the banana pudding and I had the pecan pie. I could have cried my way through the pie it was so rich and delicious. The restaurant itself could have had more of a southern-comfort atmosphere but I'm sure what arrives on everyone's plate makes up for that.
The Biltmore: We most likely aren't going to be hitting a lot of museums on this U.S. Tour, as we prefer outdoor adventures, but seeing George Vanderbilt's palatial 19th century home was so worth it. It would have been regrettable if we hadn't included this stop on our visit. The estate covers 8,000 acres and the house (if you can call it that) has 35 bedrooms and 43 bathrooms – all of which have earned it the title of America's largest home. As soon as I walked up, I immediately had flashbacks to scenes from Richie Rich. It turns out the movie was filmed there, along with a handful of others. As soon as you walk up to the Esplanade, the view of the house makes your jaw drop. I highly recommend spending an extra $10 and taking the audio tour – it really takes you back in time. Give yourself a full day to see the grounds & gardens, the home, and then head to the Antler Hill Village and Winery for wine tasting.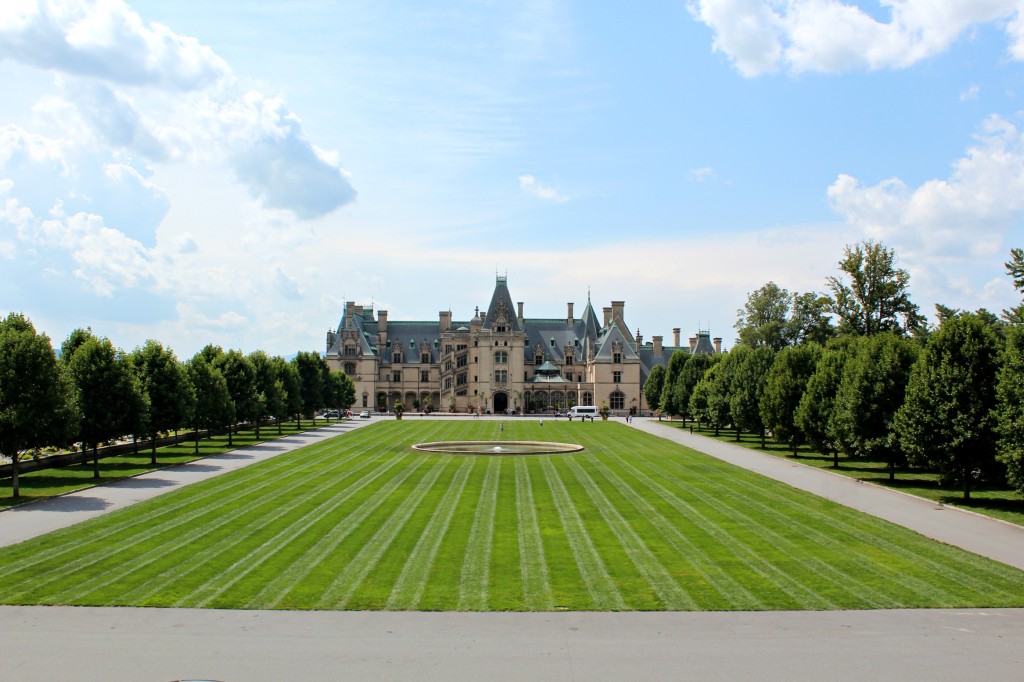 Pisgah National Forest: Check out the video of our early morning plunge at Sliding Rock. Sliding Rock is a waterfall slide sending 11,000 gallons of water down a huge rock each minute. The pool beneath the waterfall is COLD mountain water (50 degrees)  so be prepared to give your body a refreshing shock. I suggest getting there early so you have the falls to yourself, groups started filtering in around 9:30 AM. This is just a good old fashioned natural thrill. Yay nature!
SlidingRock from Aimee Long on Vimeo.
 Asheville through our lens: