A quick background on our RV, Lady Luck: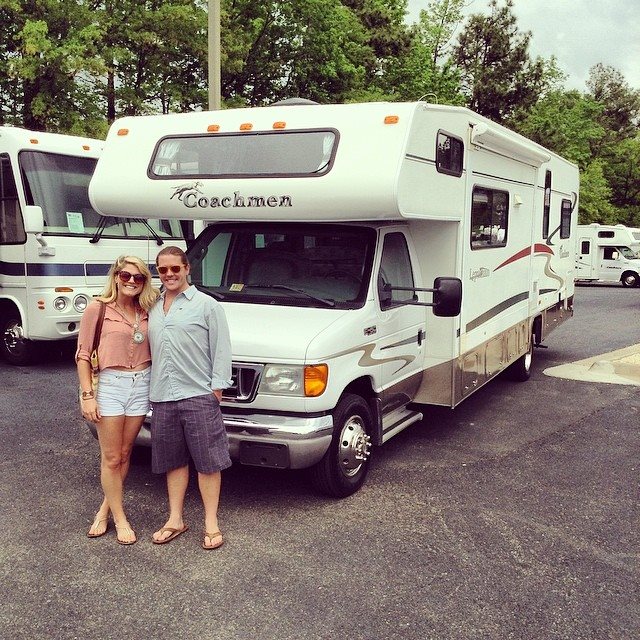 She was a steal. A 2003 with only 13K miles. She was the exact size and type we wanted at 1/3 of the cost we were intending to pay. Combine the fact that she is part of the Leprechaun series of Coachmen RV's with our luck in finding such a great deal, and you get her name: Lady Luck. However, we were not so lucky when it came to this RV's interior… I was pretty appalled at how ugly decor from just over a decade ago is. Then I remembered what I was wearing my sophomore year of High School and cut Lady Luck some slack. But pretty soon I had roped my mom and Josh into a series of cosmetic updates. First thing to go were the raggedy ruffled curtains. I got rid of them so quickly it was tough to find a "before" photo. To replace them, we picked through a few fabric stores, and finally I stumbled across the perfect pattern for our little navajo bungalow on wheels: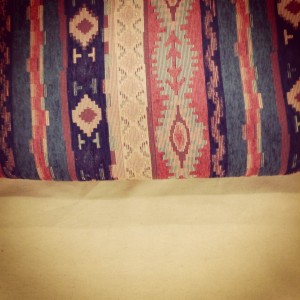 With the help of my Mom and her sewing skillz, we had brand new valances and curtains within a few weeks. This was no easy task since all of the RV windows ended up being different widths and lengths. There was a ton of trial and error, measuring and re-measuring.

Living Area: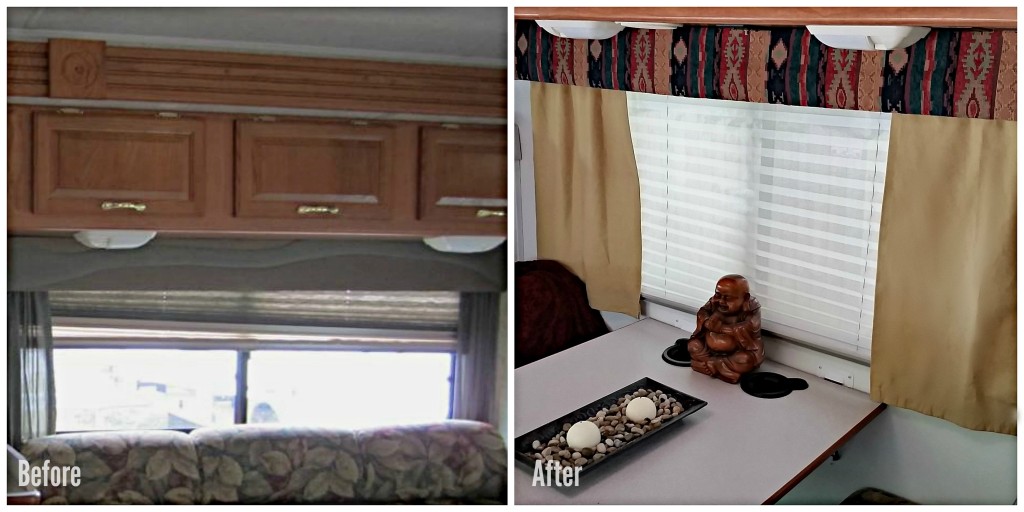 Bedroom:

The second thing to go was the nasty pattern on the walls, which we covered with a simple eggshell white paint. Painting over vinyl walls took some research in order to do correctly. After stripping the RV bare, scrubbing the walls down with TRX, sanding every inch, cleaning again, taping, and priming…the hard part had not even begun. At first we thought how little wall space there was to cover would make for a quick paint job. We were wrong. There are so many nooks and crannies in an RV, you're almost always near an edge. But the end result made the walls look much cleaner and less busy, and made the whole space a bit brighter.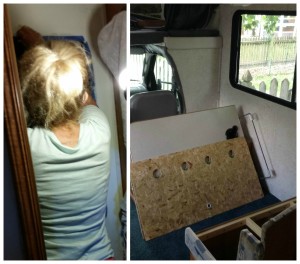 Then we added back splash to the bathroom and kitchen. After checking out some actual tile we realized it might be too heavy for RV walls. Then we found this great line of peel-and-stick back splashes made by SmartTiles. They are perfect for RV's and trailers because they're super light weight (less weight = less gas). It has completely modernized the look of our kitchen and bathroom. Josh slaved over cutting tiny little edges into the squares so they fit perfectly into every corner. It was definitely time consuming but worth it (even he thinks so).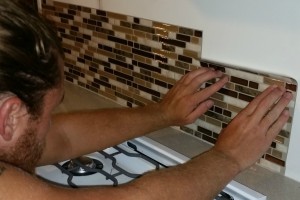 Kitchen: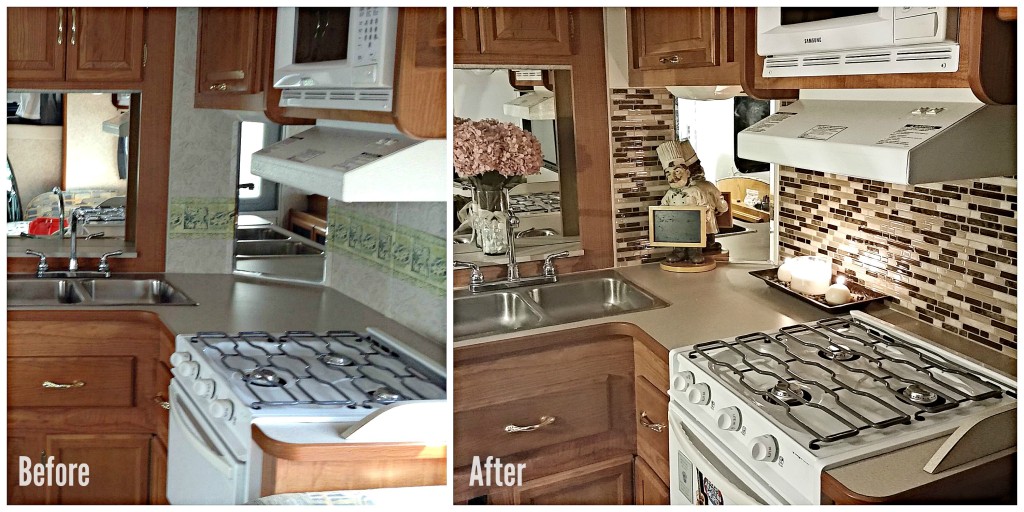 Bathroom: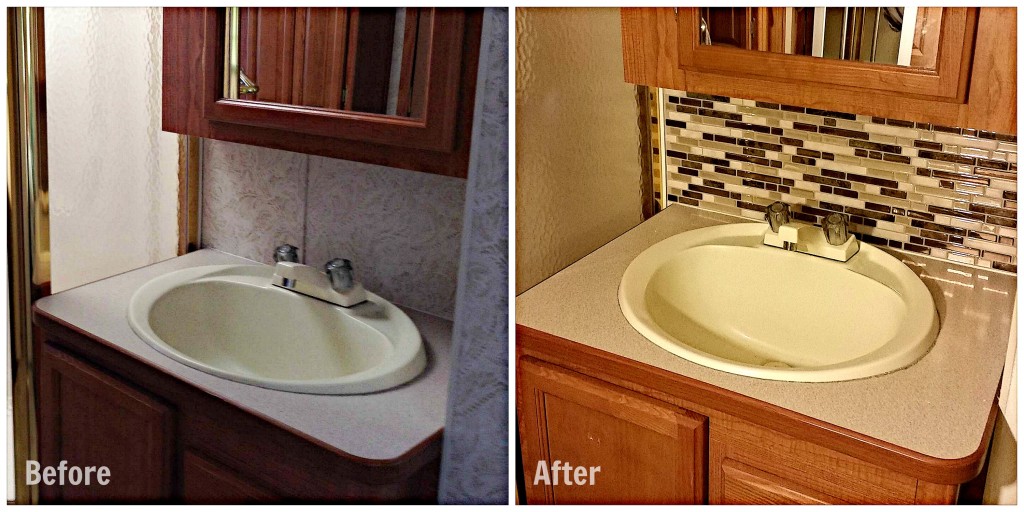 Ever wonder how you hang wall art up in a RV? Neither had I… until last week. Turns out it's best to use velcro. I bought some heavy-duty, industrial velcro and now we have frames and art hanging like a normal home. It works like a charm and is holding mirrors and pictures up snug even as we're riding down the road.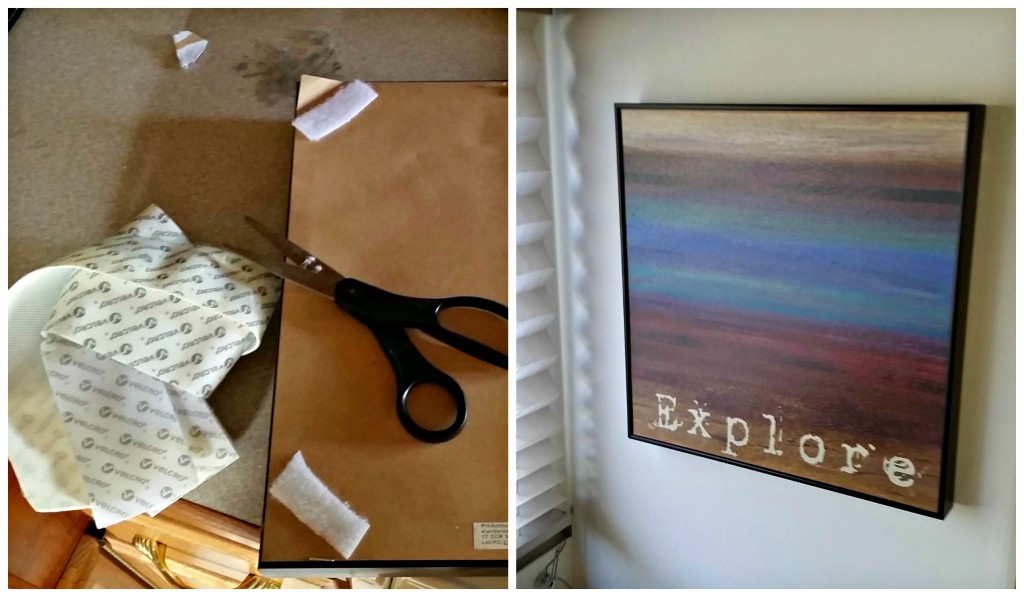 We didn't have the money or resources to redo the floors or reupholster the couch/dinette seats. So unfortunately there is still blue carpeting and  seating covered in dated, patterned upholstery. But nothing some rugs and blankets can't fix. Finished product: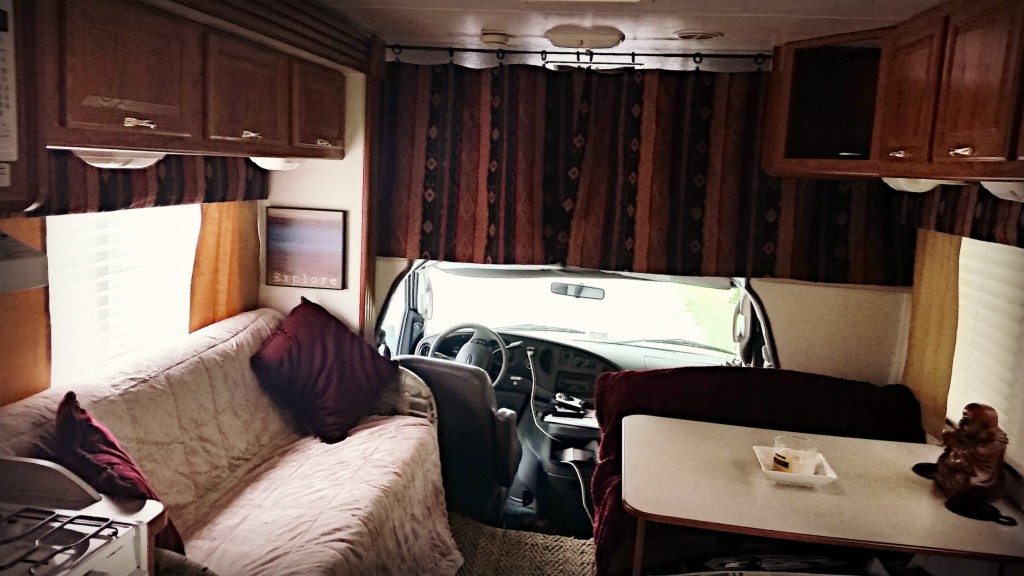 We think Lady Luck is looking great for her age. Now we just need to put some miles on her!