After Chattanooga we did some serious driving and hopped 2 time zones. We made a lot of quick stops with one long unfortunate stop in "Lake of the Ozarks" Missouri…the Redneck Riviera of Middle America. We are still doing a pretty good job of not-at-all following my meticulously planned itinerary (which I'm okay with). Here is what transpired after Chattanooga:
Nashville > St. Louis > Lake of the Ozarks > Kansas City > Sioux Falls > The Badlands
St Louis: We parked the rig along the Mississippi River and walked around the city for the afternoon. Considering the next 6 months of our lives are going to be a continuous trek West, I insisted that we see America's symbol of westward expansion. In hindsight we probably picked the wrong day day to check out The Gateway to the West (Saturday of Labor Day Weekend & a Cubs/Cards game). There were tourists-a-plenty, lots of children, lots of Cardinals jerseys, and lots of lines. All that aside… the arch was beyond impressive. We rode up in a tiny little circular space ship and got real cozy with 3 strangers up to the top. Then we popped out into a 17-foot-wide hallway spanning the top of the arch. Little windows let you peep down and get immediate vertigo. If you're lucky enough to be up there on a windy day (we were) it even shakes slightly. The entire time you're wondering how it's safe for there to be 100 people standing in this sliver of construction 63 stories above ground.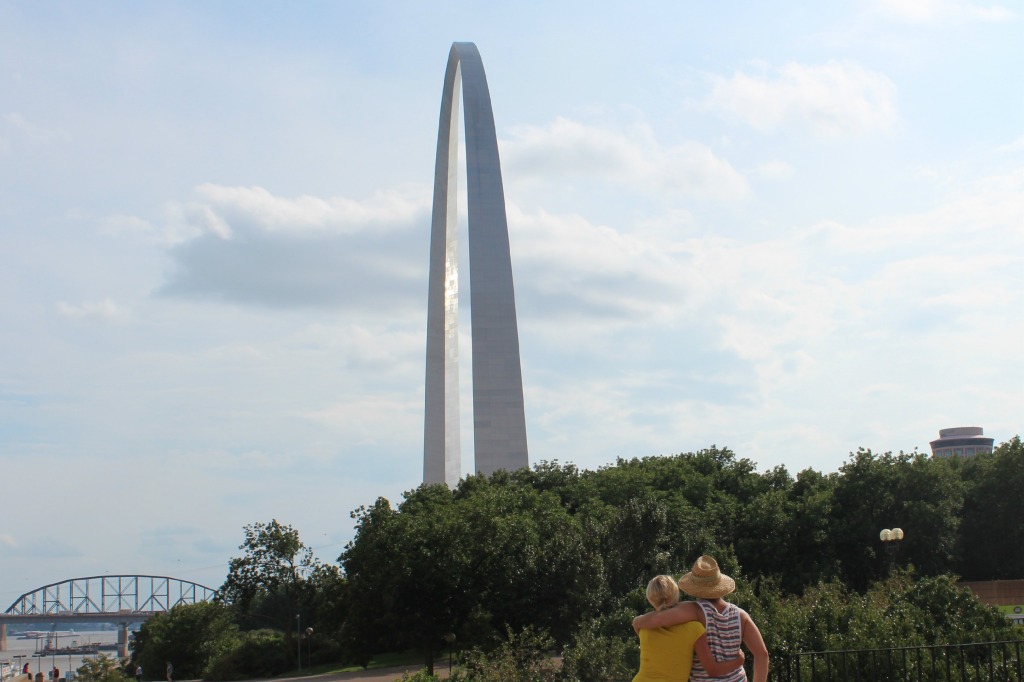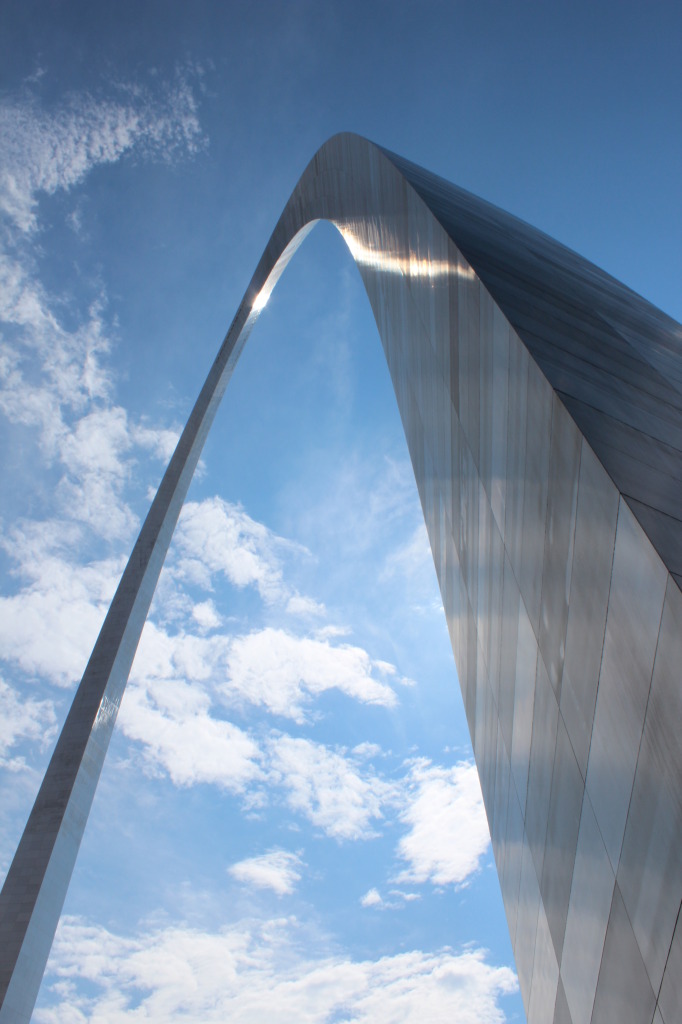 Lake of the Ozarks: We wanted to be on water for Labor Day so with the help of Google's infinite wisdom, we settled on this place. I'm not really sure what to say about Lake of the Ozarks. It's like a trashy beach town but it's not on a beach. I guess the folks in landlocked America want their putt-putt and go-carts too? What we discovered in this town is that if you don't have a boat or some sort of watercraft, you should not be there. Without a way to be on the water, you will be subject to places like the winery Josh and I visited: Shawnee Bluff Winery. As we pulled up we wondered out loud what kind of grapes they're growing in MO. Well, we soon found out during our tasting. They're the white trash kind: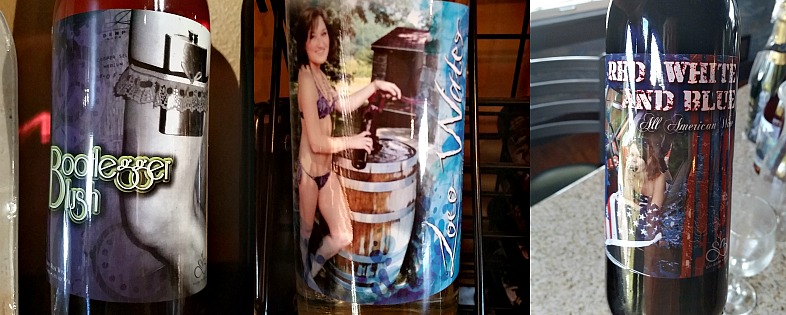 Oh I'm not done…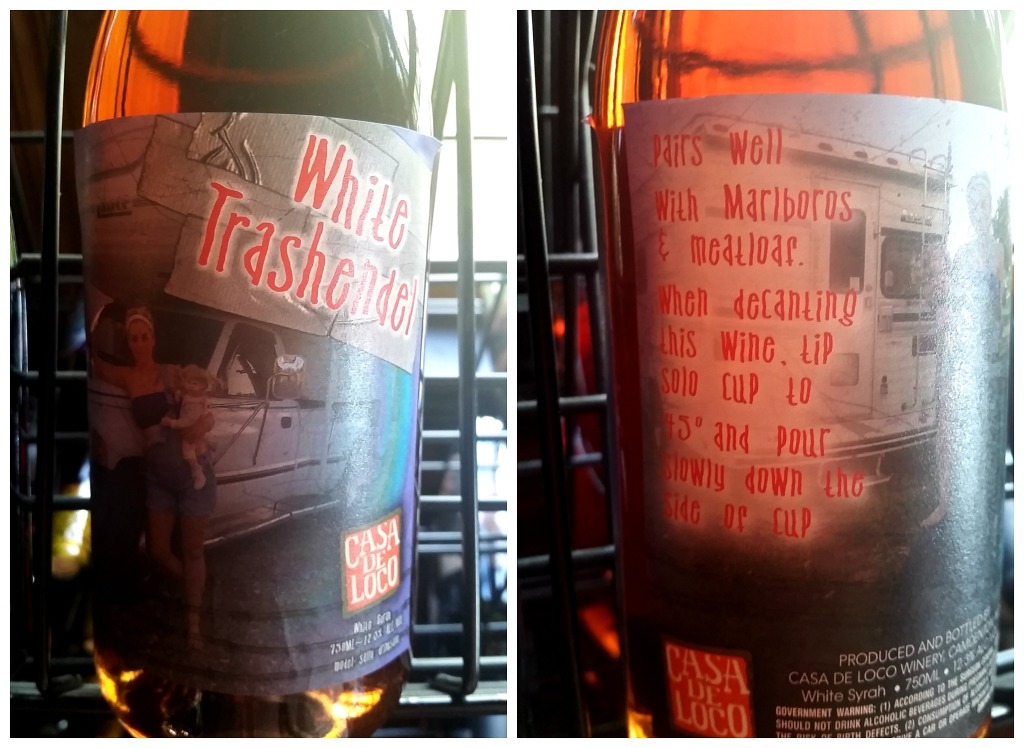 We ordered a bottle of white wine that tasted like headache and went outside to sit on the deck overlooking the lake. After realizing they had just handed us a bottle of white wine in 90 degree weather, Josh went back in to ask for a bucket of ice. He returned with this: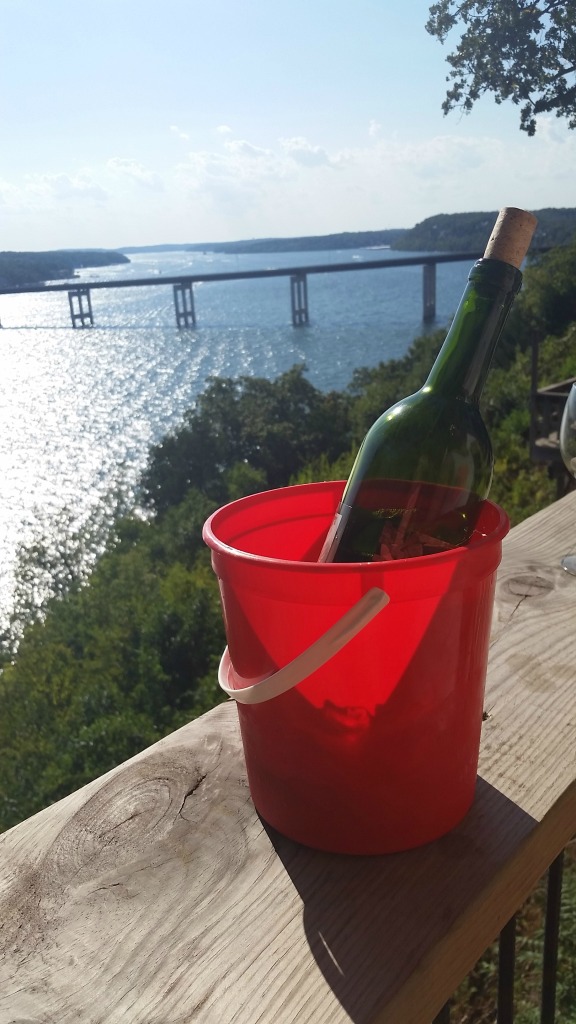 I'm not one to stick my nose up at things (my home is on wheels) so I wouldn't say we were judging this place necessarily (yes we were) but we were definitely finding it entertaining. So so so very hilariously entertaining. Lets just say the view and the pool were better than the wine: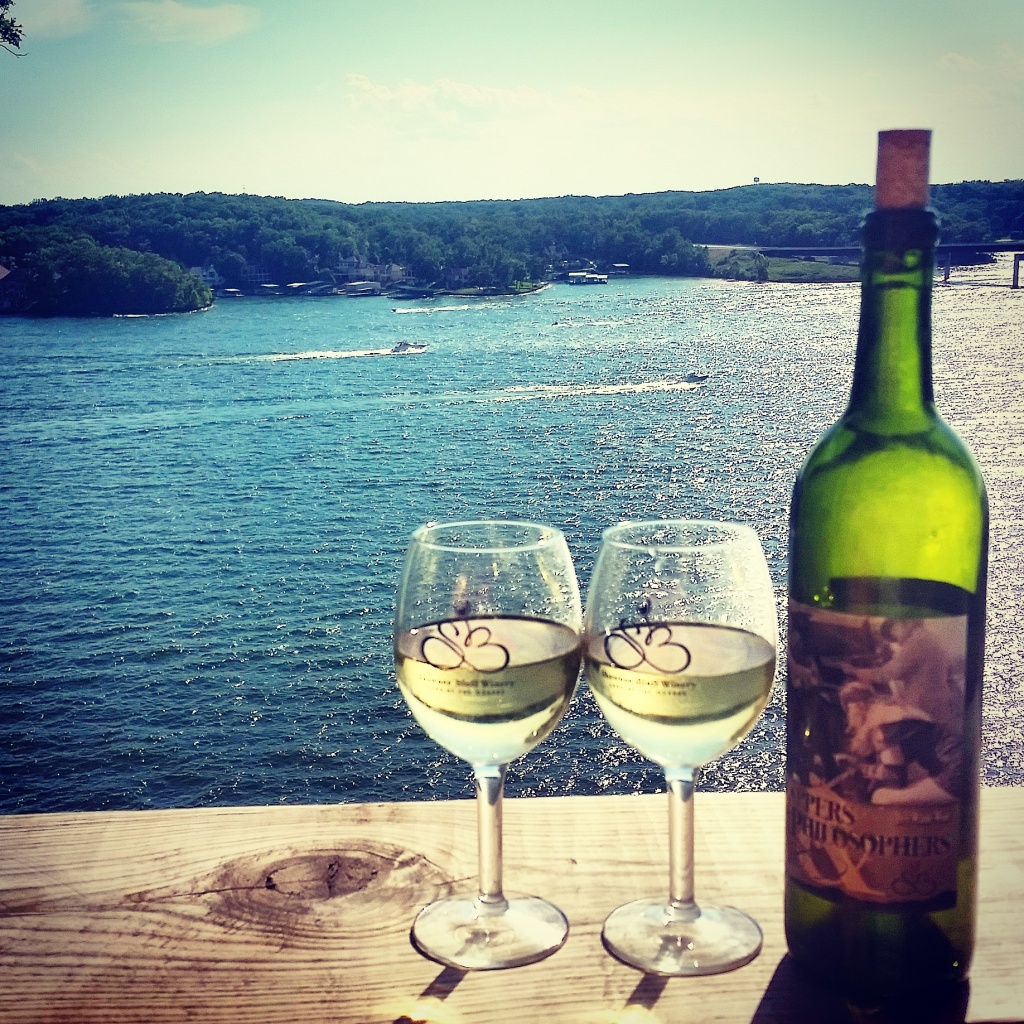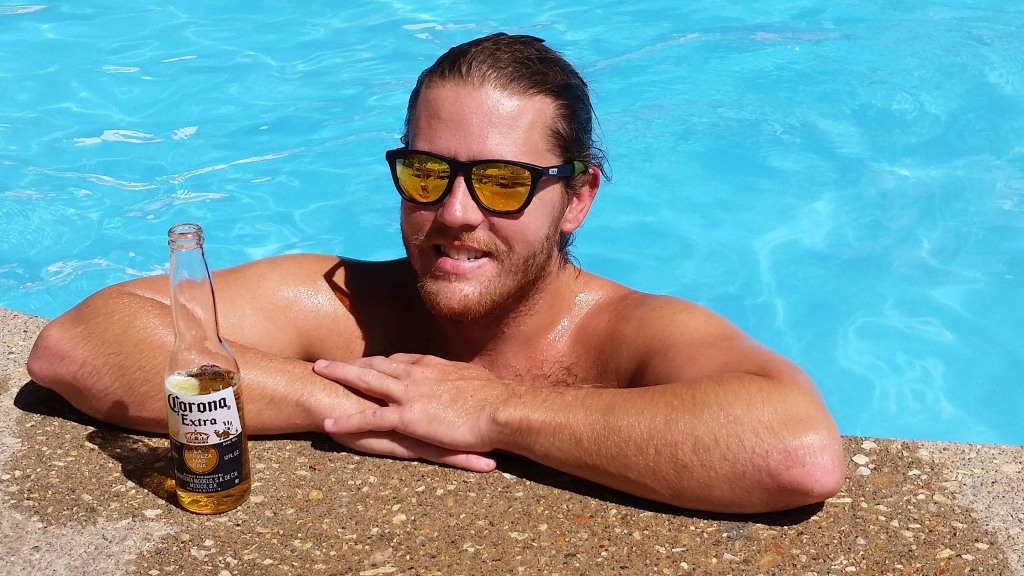 Yes, he switched to beer.
Kansas City: Thanks to this city, Missouri redeemed itself. Never in my life did I think I would want to go to Kansas City but we're planning to go back. We had one night there and it wasn't enough. We stayed in Overland Park KS (beautiful) and went out to the Power & Lights District in the city for dinner and a few drinks. This area is a lot like the Power Plant in Baltimore – multiple restaurants, the typical dueling piano bar, clubs, a brewery, a huge outdoor area, a stage, and the ability to bring your drink with you wherever you go. All-in-all, KC seems like a big, beautiful, clean metropolis without all the congestion of most major cities. With baseball season still in full force and the NFL starting back up, we felt the buzz and sensed that it's a fun town.
Sioux Falls: We made a quick stop in the city knowing it was the last of civilization we would be seeing before The Badlands. And of course by "civilization", I mean Wal-Mart. So we got our discount food for the weekend and went to see the Falls! The city was built around these beautiful cascades which have been around since the last ice age, pretty cool:
By the time we left Sioux Falls, we were more than ready to be in the wilderness. 2 1/2 weeks into this excursion and it was time to focus on the whole reason we're doing this – to have Mother Nature leave us awe-struck. On Thursday, after a 15 hour day on the road and long monotonous drives through the Great Plains, we made it to the spine-tingling beauty of The Badlands…