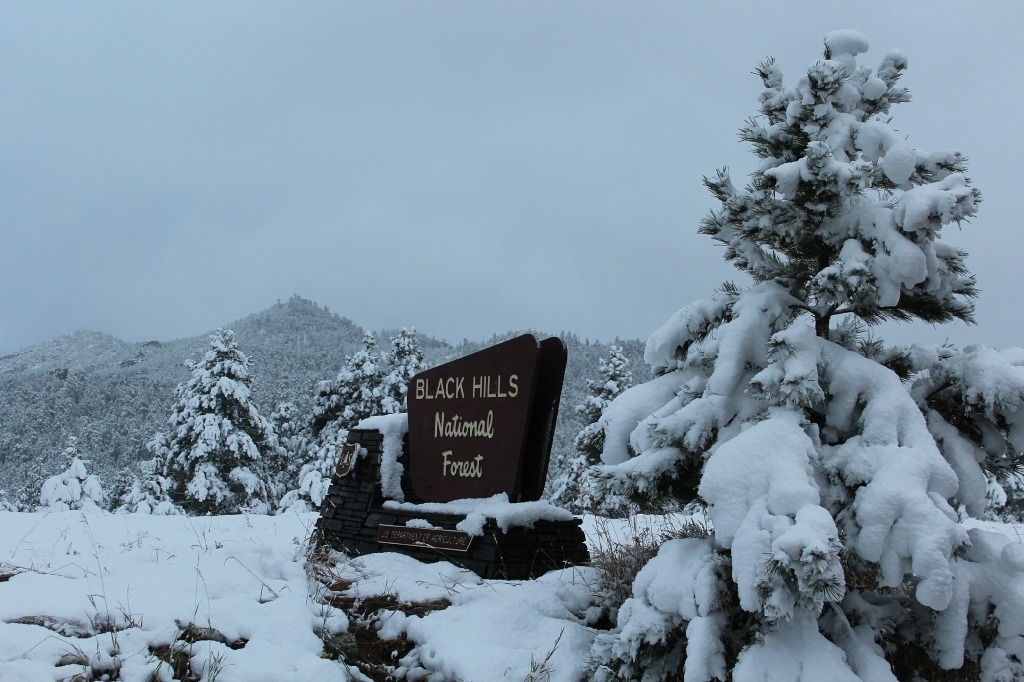 2 hours west of The Badlands is the perfectly quaint town of Hill City, SD. As soon as we drove in I was enamored. Hill City is a Lincoln Log town amidst the Black Hills National Forest and it was our home for 5 nights (our longest stay in one place yet).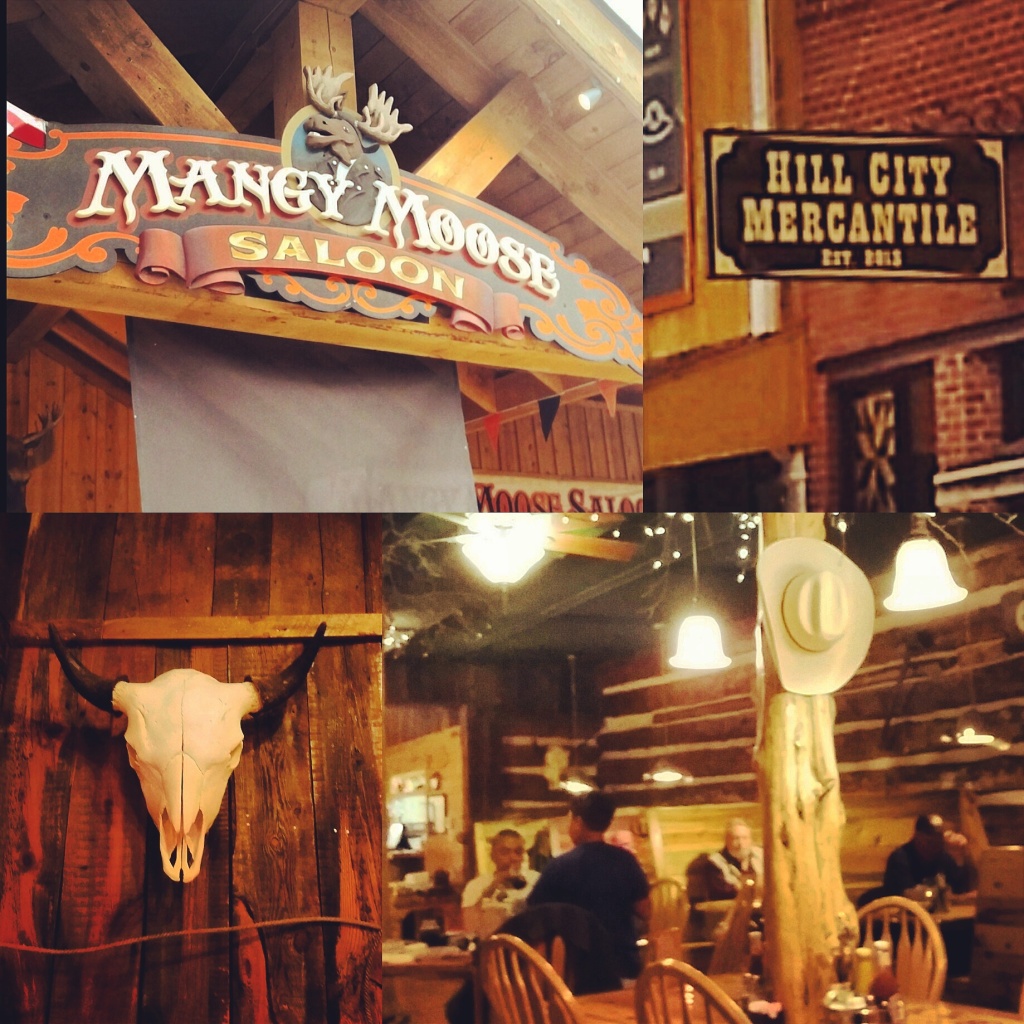 We stayed at Creekside Mountain Resort, a "Mom & Pop" RV park, owned by a couple who retired from the oil rigs of North Dakota to a log cabin on a few acres in Hill City. The beauty of staying on private RV lots?: lower cost, fewer rules, and less neighbors. We paid $25/night, the dogs could roam freely, we could burn wood fires in our fire pit, and we had the place to ourselves.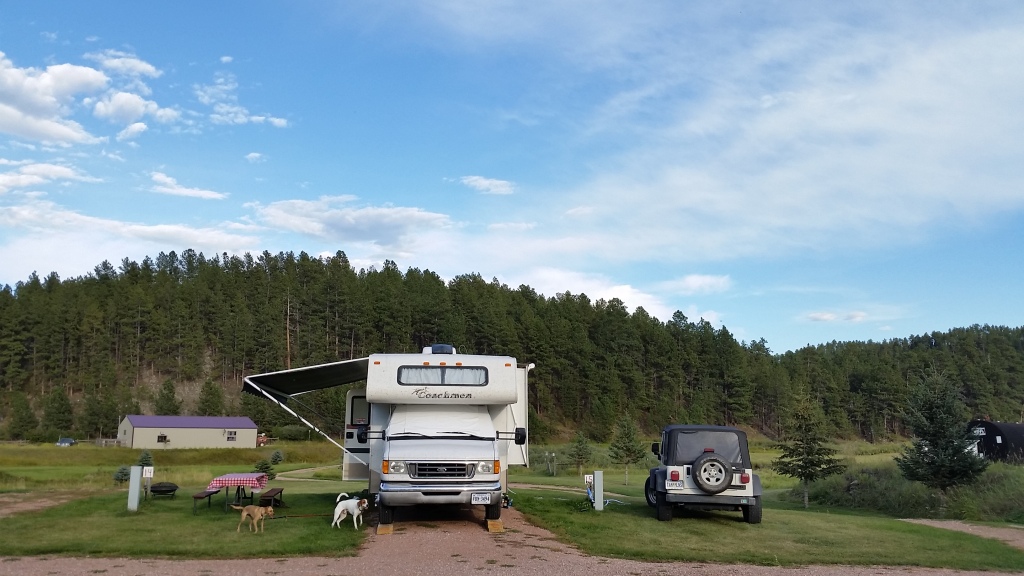 On top of that, our RV spot backed up to a horse pasture and the George S. Mickelson Trail, which is 109 miles of railroad track turned packed gravel, perfect for horseback riding and bicycling.
Naturally, I took this backyard trail as a sign that I needed a bike and immediately trolled the area's Craigslist. A few hours later and a short drive into a neighborhood of Custer, SD, and I was the proud new owner of a mountain bike. (Thanks Jan!) It was so worth it, regardless of the fact that we don't have a bike rack yet, and it sits in the living room while we're driving.
I rode that bad boy through ranches and horse pastures, over creeks, and through tunnels – all the while surrounded by the most beautiful scenery of spruce and ponderosa pine forests.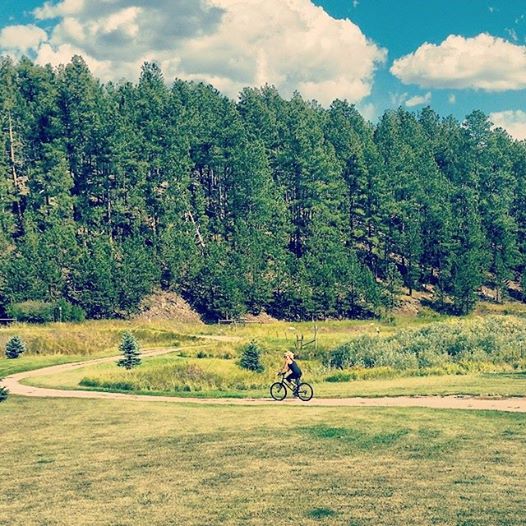 Mount Rushmore
 "The purpose of the memorial is to communicate the founding, expansion, preservation, and unification of the United States with colossal statues of Washington, Jefferson, Lincoln, and Theodore Roosevelt." Gutzon Borglum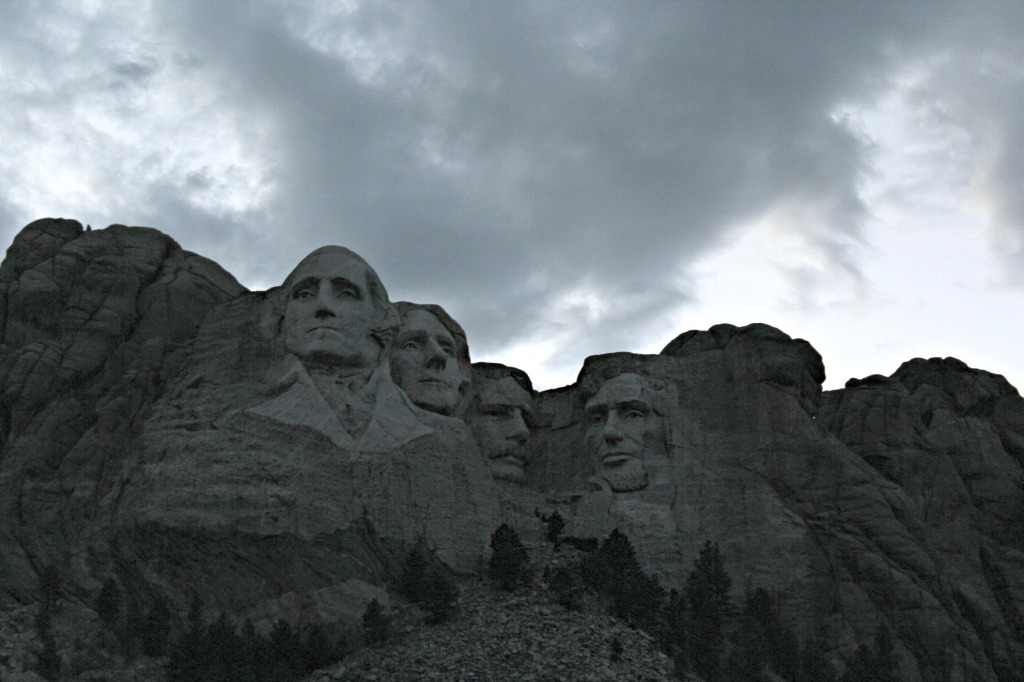 Mount Rushmore, Crazy Horse, and Custer State Park are all within 15 minutes of Hill City, so there's plenty to do. Mount Rushmore has an evening lighting ceremony every night. It's nothing flashy but a Ranger comes out onto the ampitheater stage and speaks, they play a short film that tugs at your little American heartstrings, and then they light up George, TJ, Teddy, & Abe's faces while the crowd sings "God Bless America". Just in case you haven't started crying tears of red, white, and blue yet… they invite all of the servicemen and women from the crowd on stage to introduce themselves.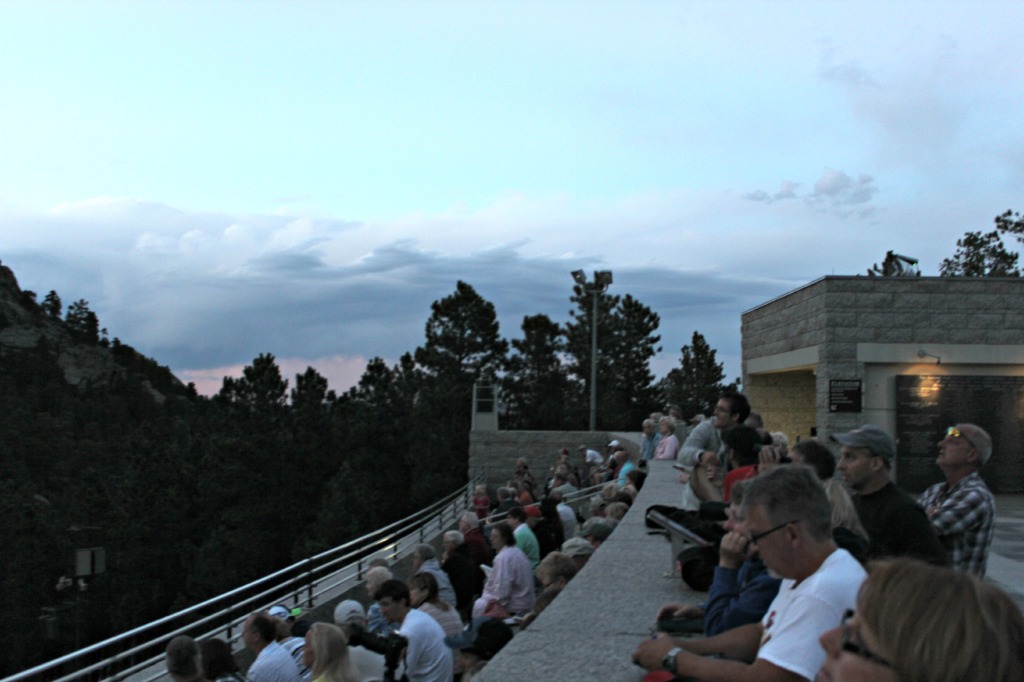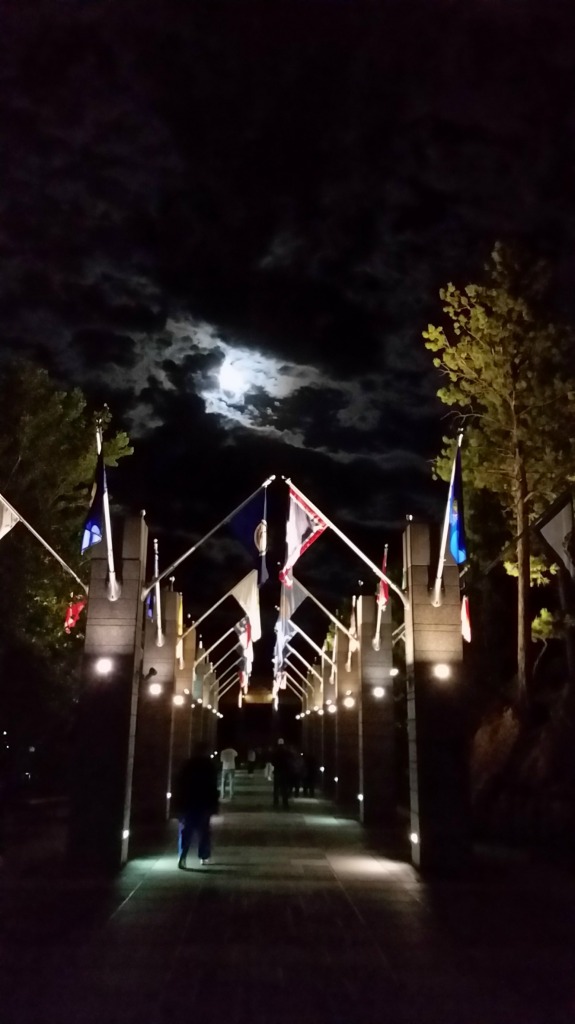 I ended going back a few days later to walk the Presidential Trail and a get a good view of the guys in daylight. The entire place has really come a long way. It's gone from on-and-off sculpting for 14 years when they had the finances, multiple unveilings to gain interest and support from the public, to now. "Now" includes crowds everyday, a flag walkway, a huge ampitheater, a museum, wooden pathways around the mountain, a cafe, etc.
Crazy Horse
"My fellow chiefs and I would like the white man to know that the red man has great heroes, also." — Henry Standing Bear, 1939
You leave Mount Rushmore thinking how nutty it is for them to have carved into a mountain side. Then you go to Crazy Horse. All four 60-foot high heads of Mt. Rushmore would fit inside just Crazy Horse's head. This is currently the world's largest mountain carving. Other than the size difference, they are different in that Crazy Horse is far from being completed. I had no idea that this was a work in progress when we arrived. But its safe to say this monstrous piece of work won't be finished in our lifetime. This family-run business refuses to take tax money and is solely supported by visitors. They consider this is a non-profit, humanitarian project. This is a noble vision, but lets be honest…its going to be a while. On top of that, this is a huge undertaking.
The Memorial's mission is to honor the culture, tradition and living heritage of North American Indians. There is a museum and restaurant onsite and they have big plans for a large college campus and medical center. It all started when Lakota Chief Henry Standing Bear and his tribe of elders reached out to Sculptor, Korczak Ziolkowski, to create something in the black hills to honor their heritage. Seeing as Mt Rushmore was in the works during this time, I think they basically just wanted to outdo it. The Black Hills were theirs. They deserved a monument. I see you Chief Standing Bear! I see you.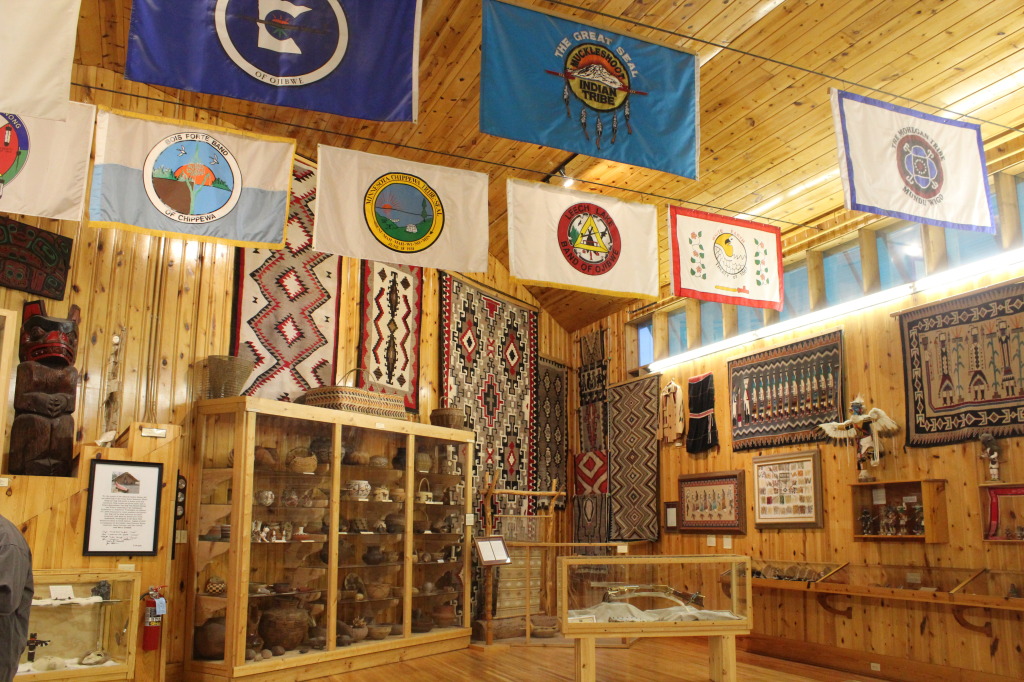 Again, not to be outdone by the Mt. Rushmore lighting ceremony, Crazy Horse conducts a light show each night as well. This one is a lazer light show. Take that White Man. After taking a bus down to the base to get an up-close look before sunset, walking through the museum, and eating at the restaurant, we got our free coffee (their delicious coffee has been free since the 60's) and sat on the viewing deck to watch the show.
Custer State Park
Another must-see in the area is Custer State Park. Josh and I so badly wanted to see buffalo in The Badlands with no luck. Well… we got our buffalo fix here. You take the massive Wildlife Loop in your car to encounter buffalo, burros, deer, and elk inches from the roadside. Give yourself about 2-3 hours to do this. By the time we came to the end of the loop, we were 40 minutes from home – it really takes you out there.
Buffalo @ Custer State Park from Aimee Long on Vimeo.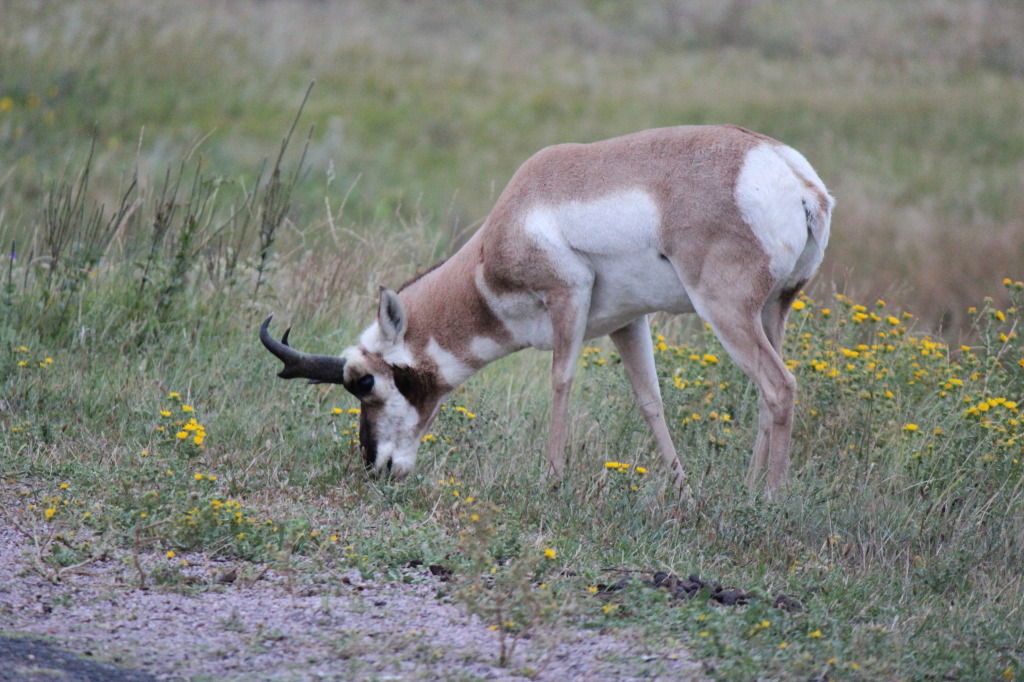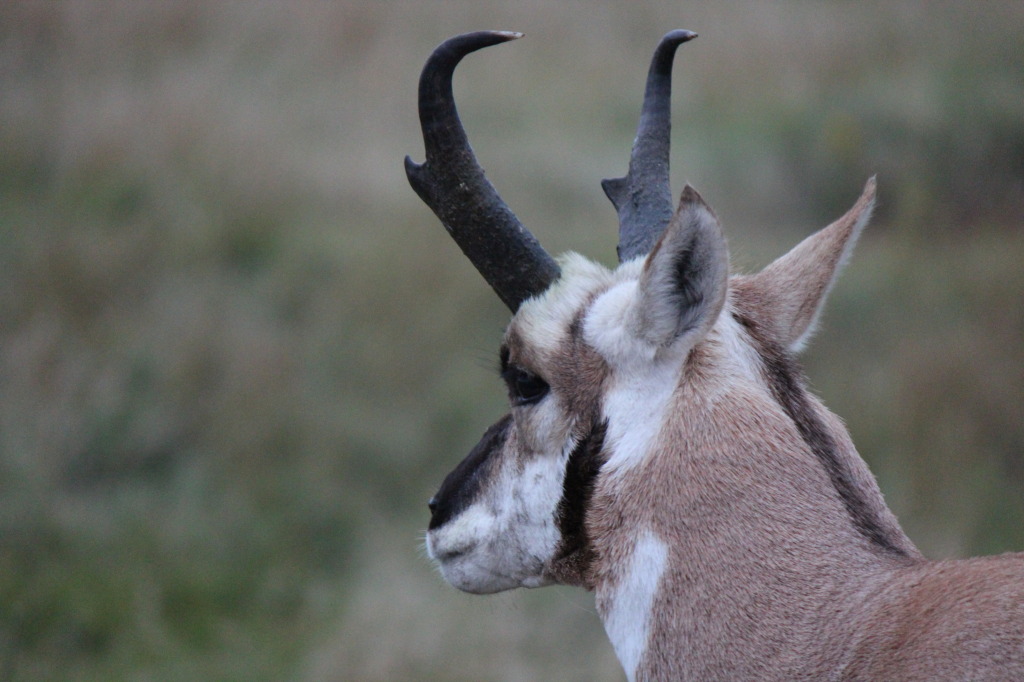 After chasing buffalo, taking their photos, and awe-ing over them for 2 hours… we had one for dinner. I'm telling you the town of Hill City is adorable and I mean it. We went to a place called Desperados. The white-haired owner who greeted and seated us was wearing cowboy boots, a leather vest, and a cowboy hat. We came here because the ladies working at Naked Winery (where we went for wine tasting right before) raved about their buffalo sashimi. These girls held up our belief that bartenders are the best tour guides, because Desperados was dead on.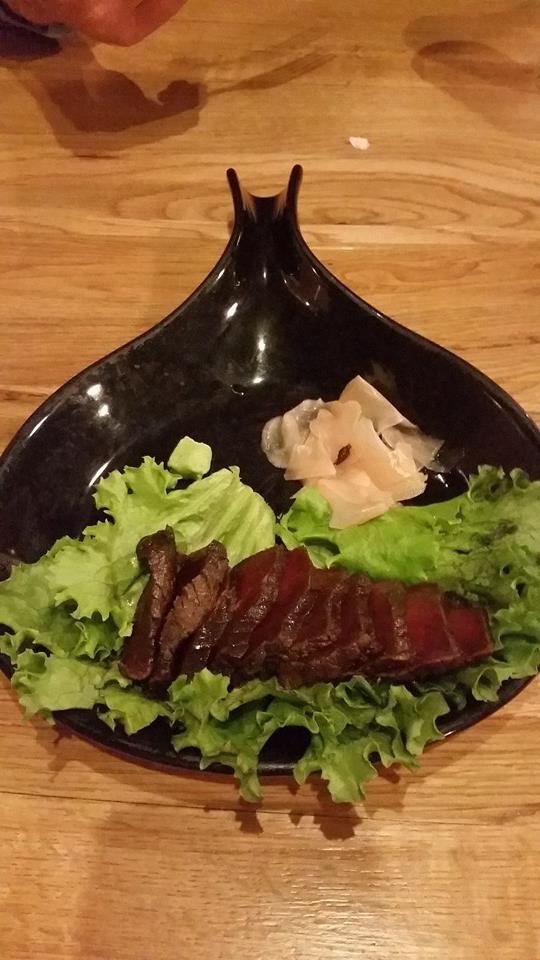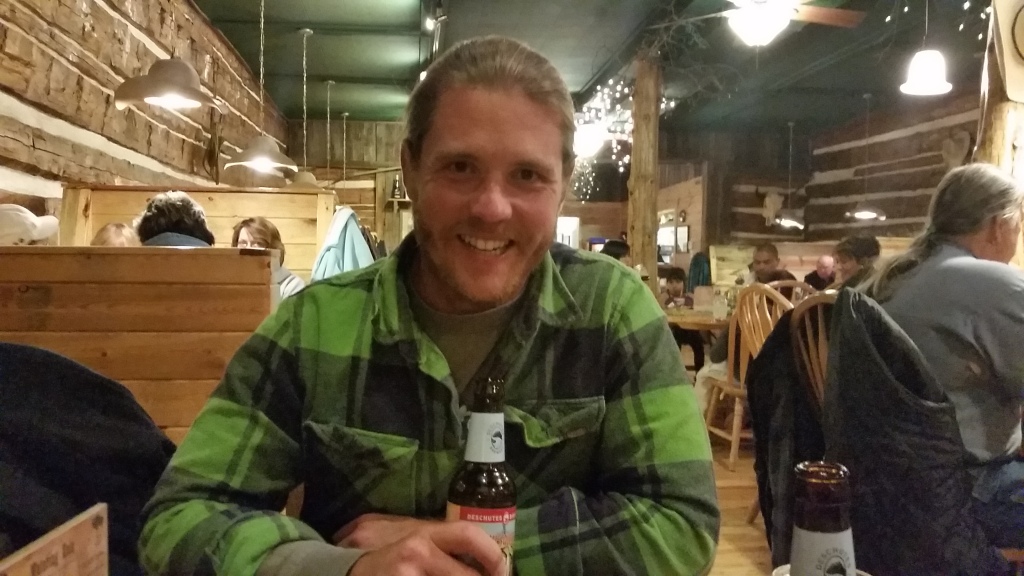 Another cute restaurant in town worth mentioning is Alpine Inn. This adorable Inn and restaurant has been around since 1970. It's a tiffany lamps, candle-light, fire burning, tin ceiling kind of place.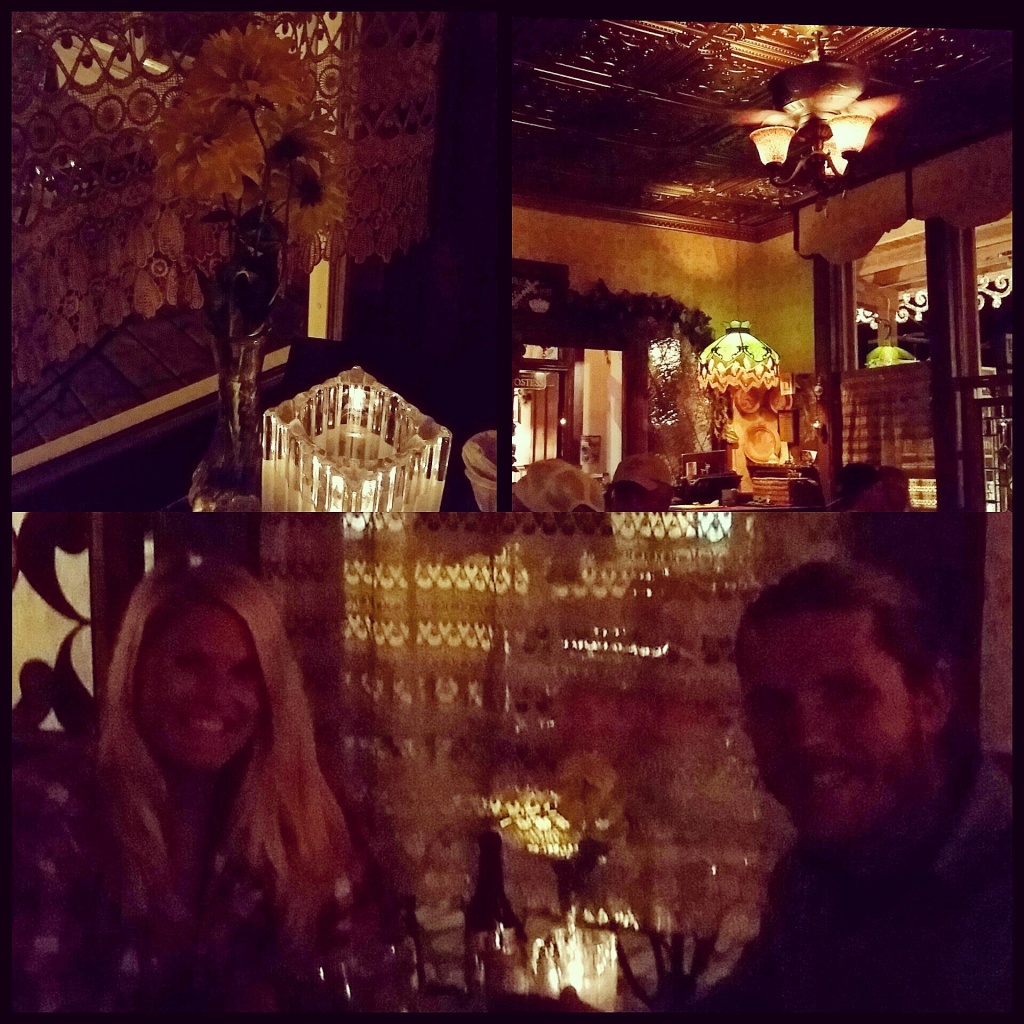 Their dinner menu isn't a menu – you have one choice. Take it or leave it. The night we went it was bacon wrapped filet and a baked potato for $14. We took it. Since you don't get to make any decisions regarding your meal, they make sure to stress you out with the dessert menu. They're known for their homemade desserts and we were not disappointed.
SNOW!
We have been SO lucky with weather so far that I'm sure our RV is going to get sucked into a tornado at some point down the line. The first few days in the Black Hills were beautiful. Then we got warning that they were going to see a very early snowfall and we could get up to a foot. Normally I would never run from snow but we weren't exactly sure how to handle below freezing temps in the RV yet. So we intended to hit the road before the snow hit. This didn't happen. Luckily, it was so early in the season that nothing stuck to the roads so there was really no harm done as far as being "snowed in". The outcome was just a beautiful landscape of snow covered pines. Turns out, we just needed to unhook our water hookups, drain our tanks, and pour some anti-freeze into our gray/black tanks for good measure. No real "winterizing" needed to be done since it was a short-term freeze.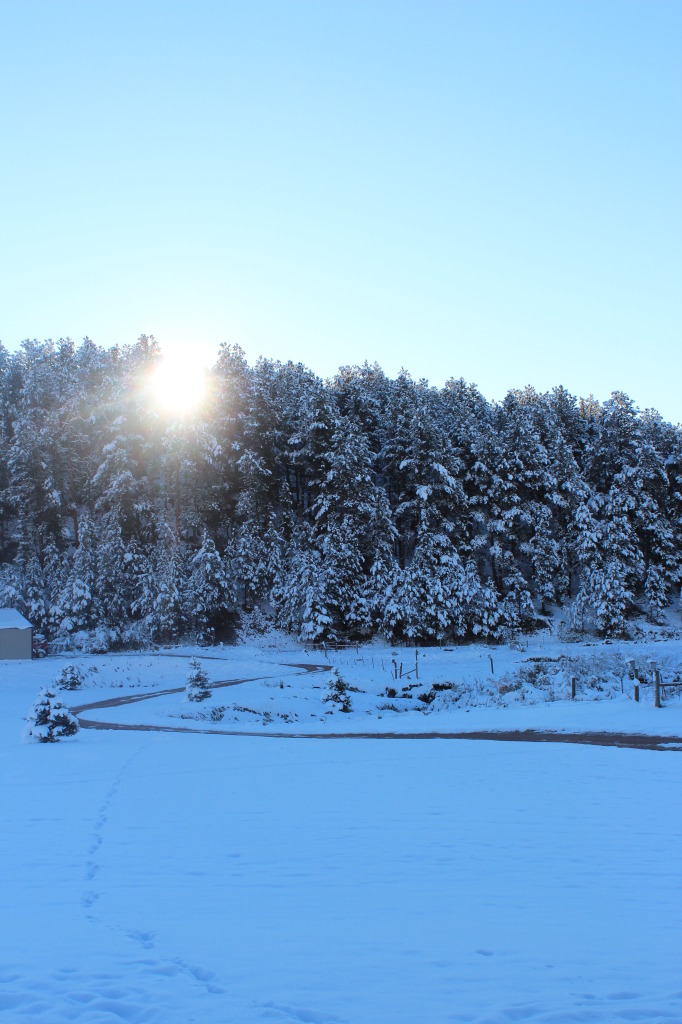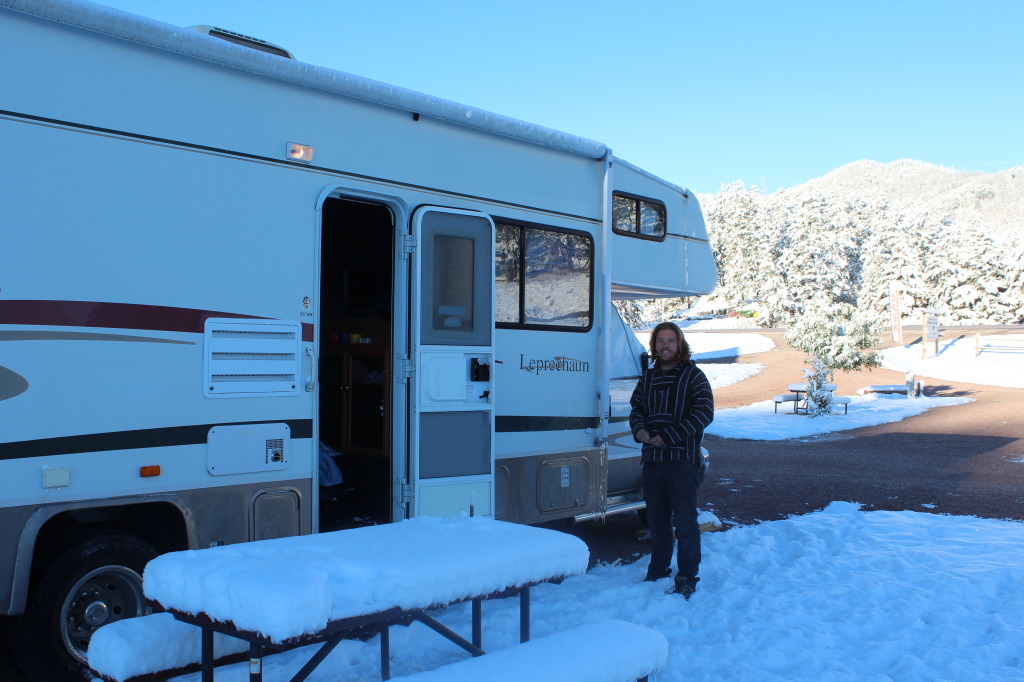 The dogs had an absolute hay-day. Chuey was in hound dog heaven and Banks was in mystery-mutt heaven diving into rabbit holes.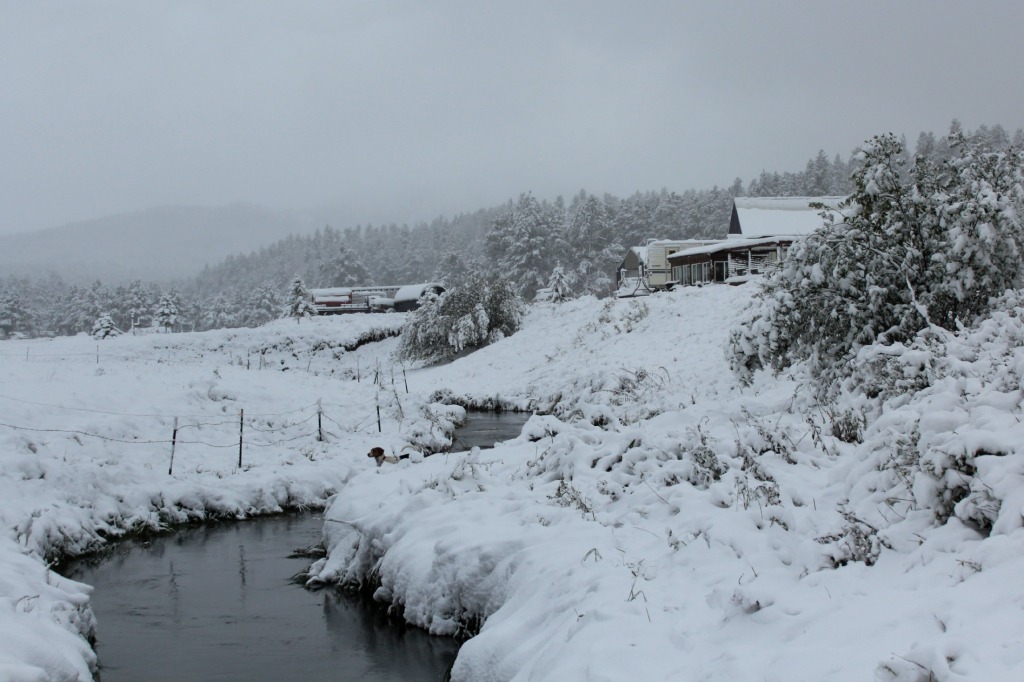 The town is full of art studios, fudge shops, clip joints, coffee shops, native american jewelry stores, etc. It's like every sweet older person from this region retires here and opens up a small business. I spent the chilly, snowy day checking out the town. Josh and I ended up finding this little log Bed & Breakfast (From the Mountains to the Prairies B&B) that also serves as an espresso shop and antique store. An older couple greeted us and led us into the sitting/reading area while they made us homemade, organic espresso drinks. We might as well have been in a scene from White Christmas.
A bartender (yup) suggested we go drive through Needle Highway in Custer State Park for the awesome views and natural rock-formed tunnels. We figured since the roads were fine and the snow had made everything gorgeous we would take the trip. We got to see an area of the park covered in snow that most people don't witness. Apparently this particular road closes during the winter months because they can't maintain the roads. This storm was so early that the roads hadn't closed yet. We got breathtaking views that were accentuated by the snow-capped peaks of the needles, snowy fields, and snow covered trees.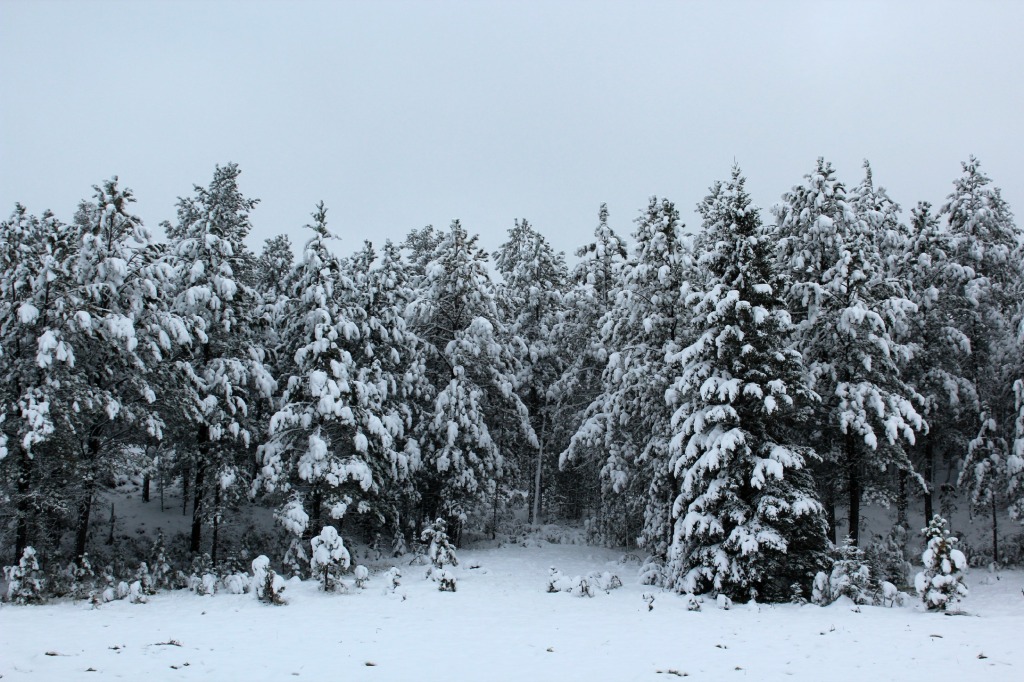 The road spits you out into Keystone, SD, the tourist capital of the area. Granted everything in this region basically shuts down after Labor Day, we were able to find a charming restaurant/saloon for dinner. We got buffalo AGAIN. This time in the form of buffalo stew in a bread bowl (ie: perfect meal after a cold/snowy day). After dinner they invited everyone in the dining area over to the saloon for live country music. If it weren't for the huge flat screen playing Thursday Night Football, I would have felt like I had been shot back in time.

Devil's Tower:
We broke down camp and set off for Devil's Tower, 2 hours west of Hill City, on the way to Yellowstone. Devil's Tower is the first ever National Monument (thanks Teddy) and you can see why. It's a geological oddity that's worth seeing if you're passing through that area of Wyoming.  We took a two mile hike around it, snapped some photos, and got to see some climbers attempt to reach it's 1,200 foot peak.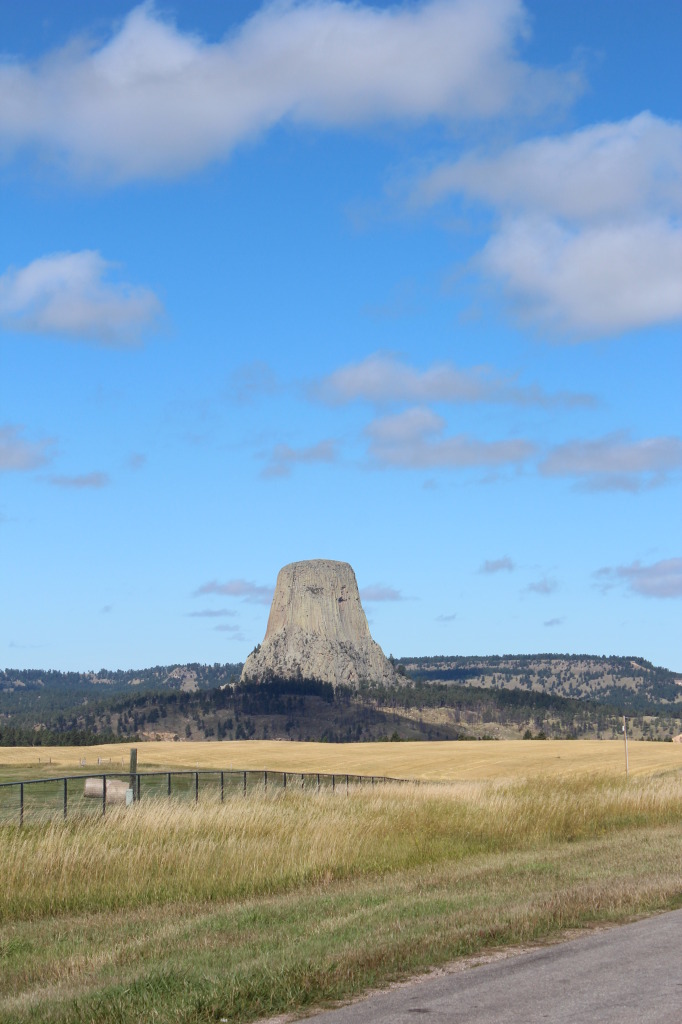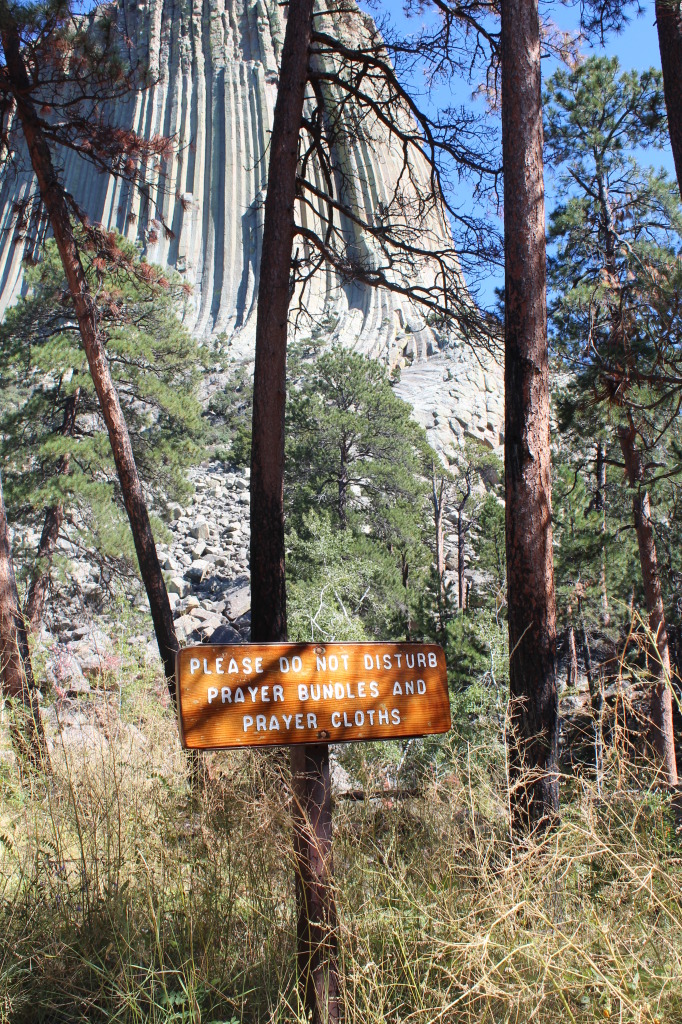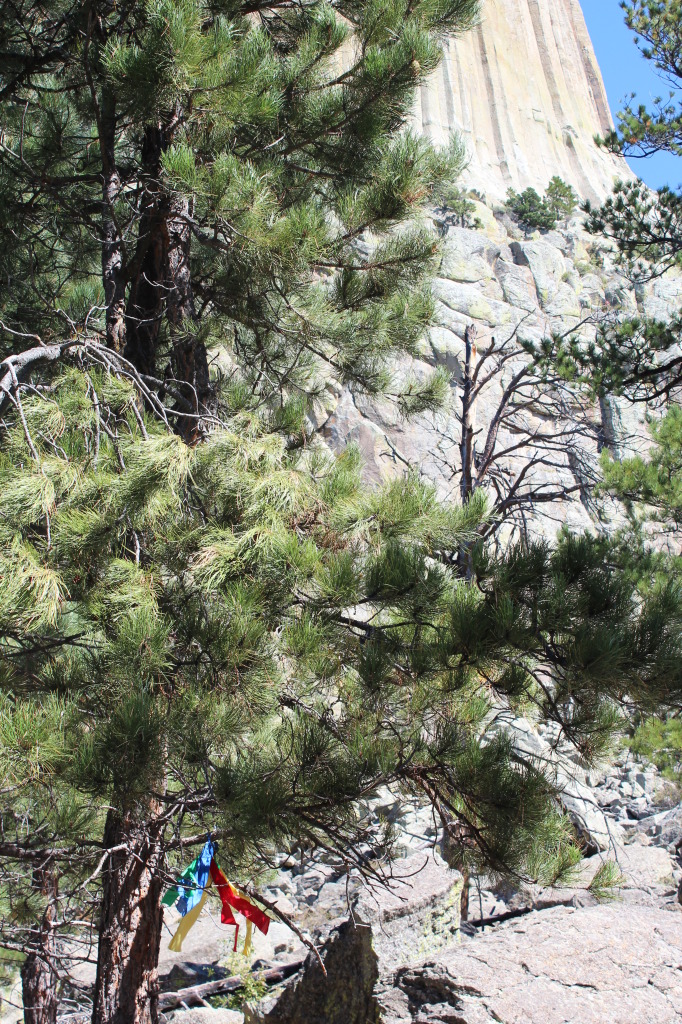 Devil's Tower also has a "prairie dog town" so if this natural wonder alone doesn't cut it, seeing these little pups will.
Never in our lives did we think we would be big fans of one of the Dakotas. But South Dakota is truly beautiful and we were glad to call it home for our longest stint yet.