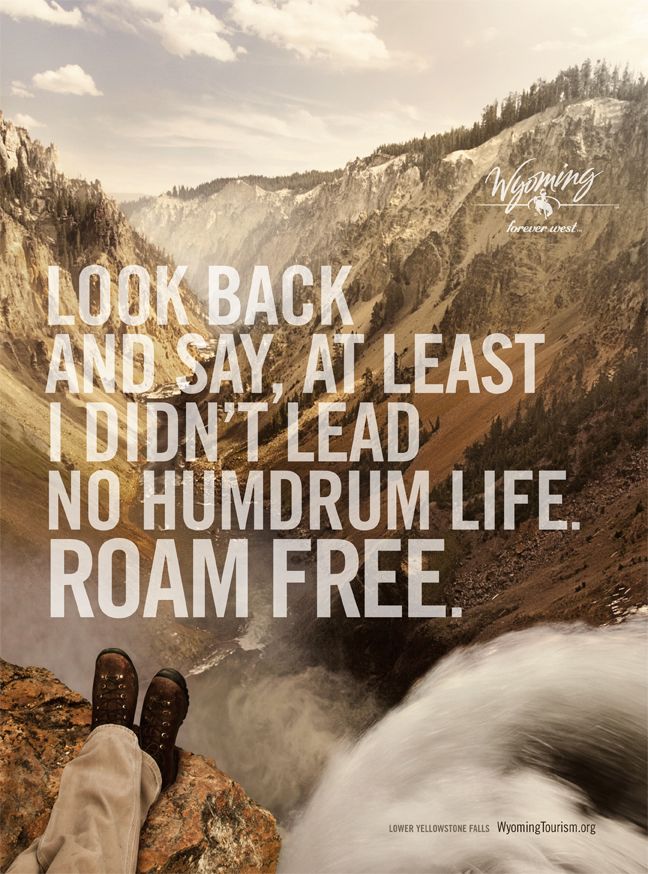 Yellowstone, the first national park in the world. Home to one of the largest high-altitude lakes in North America. Acres upon acres of half of the world's smoking and bubbling geothermal features. This place is gurgling, erupting, steaming, and sprawling. By sprawling, I mean 3,468.4 square miles of land, animal, and ecological peculiarity. If you're like me and square mileage means nothing to you, it takes about 3 hours to get from one end to the other.
Ferdinand V. Hayden explored the area in the 1870's and became it's most outspoken advocate, convincing Congress to set this land apart as a public park.
"…the vandals who are now waiting to enter into this wonder-land, will in a single season despoil, beyond recovery, these remarkable curiosities, which have requited all the cunning skill of nature thousands of years to prepare"
Hayden's enthusiasm for this "wonder-land" persevered. Vandals did not "despoil these remarkable curiosities". And for that, myself and the 3-million+ visitors per year that come from around the world are grateful.
Josh and I, per usual, overestimated our long-distance driving ability and left South Dakota's Devil's Tower on a Friday afternoon in hopes of reaching Yellowstone by night. 9 hours, an uncomfortable stop-for-gas on an Indian reservation, and some breathtaking views later…we did not arrive. We made it to Bozeman Montana's Wal-Mart and passed out. The upside? We were able to experience how rad of a town Bozeman is, even if it was just a visit to a coffee shop. It was either a coffee shop or the set of a Patagonia catalog photo-shoot, I'm not sure.
In the morning we realized how lucky we were to have been too tired to push through the night.  If we had, we wouldn't have witnessed this beauty in the daylight: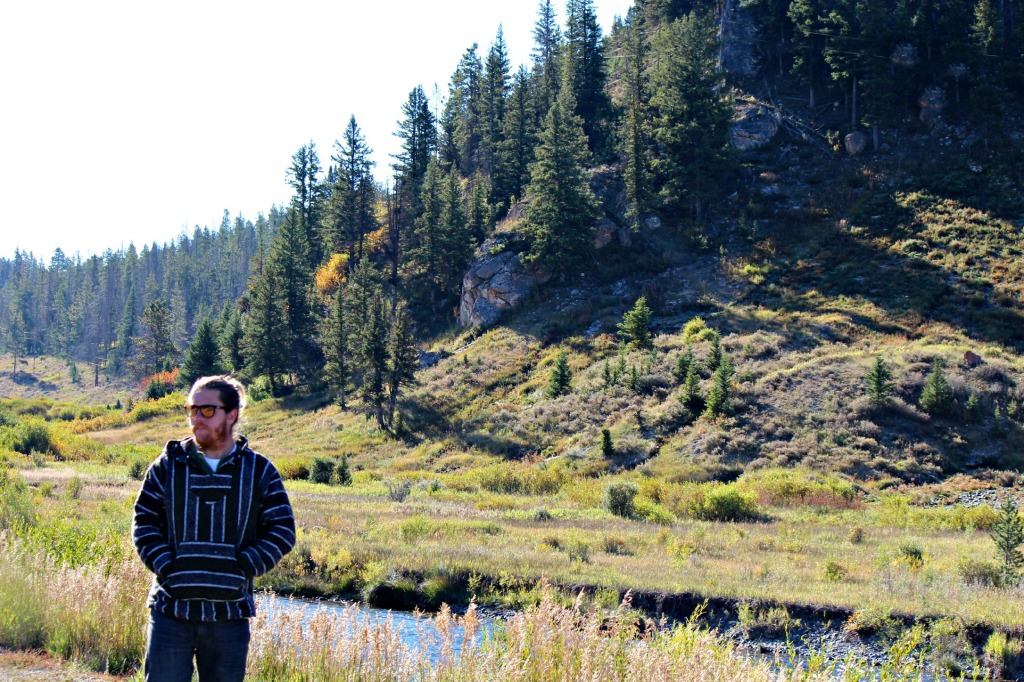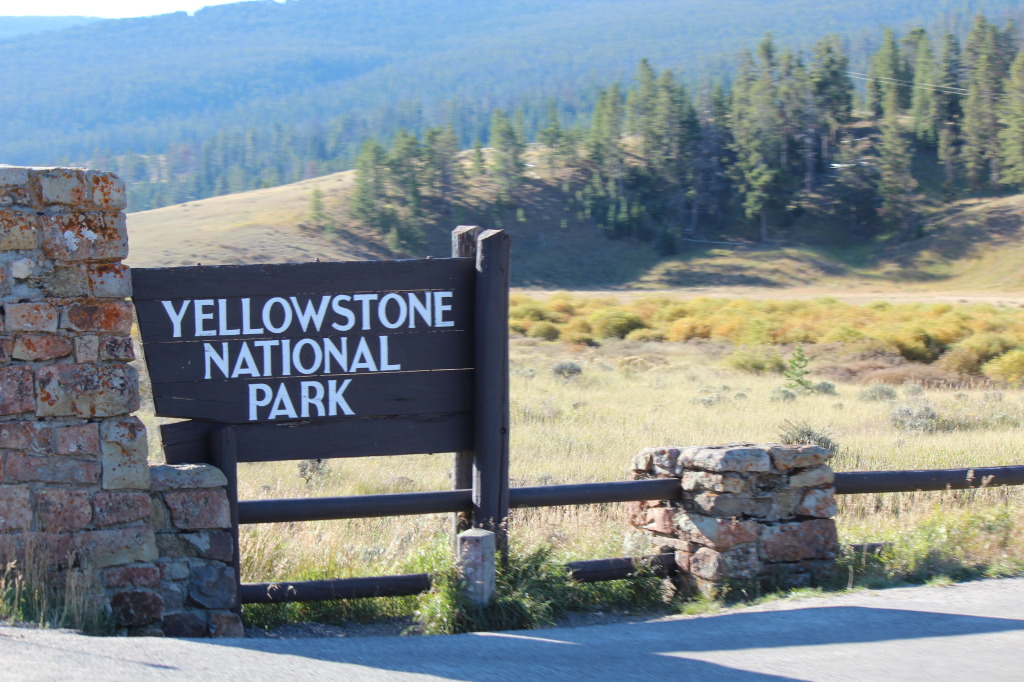 We stayed in West Yellowstone, which is a perfect little town on the Montana side of the park. Our home for the week was the Grizzy RV Park. Despite the fact that West Yellowstone is lovely, I don't suggest staying at Grizzly. While the facilities and staff are great, the environment is sub-par. The whole area is paved, there's not much scenery, it feels "suburbany", and the patrons are miserable. Perhaps we didn't get the memo and it was Grouchy-Old-Jerk-Week at the Grizzly, but our neighbors were not what we've ever experienced. Yellowstone is so overwhelmingly huge that in the future we will probably draw out a route and travel/tent-camp inside the park so that we're not guzzling so much gas going back and forth. Oh, and so we're not dealing with RV Park jerks (which are very few and far between by the way – this was a total shock).
Our first trip was the Canyon/Falls. Embarrassingly, I had no idea there was a massive canyon within Yellowstone. If I'm going to get real honest, I never even really knew which state Yellowstone is in (mostly Wyoming, but parts of Montana and Idaho as well). We hiked 6 miles through the Canyon and to the Upper and Lower Falls. If you're in a walker, are pushing a stroller, or only care about taking peace-sign pictures with your iPad, you don't necessarily need to hike and can just drive and park at each of the lookouts. However, if you want to head down to the falls, its still a pretty substantial hike from the parking lots – I counted about 10 switchbacks on one of them.
Past the canyon, you reach the falls…which are huge. There are multiple places for you to view them from above and and at eye-level. The Lower Falls are twice as high as Niagara Falls, to give you height perspective. Then Upper Falls is about 1/3 that size.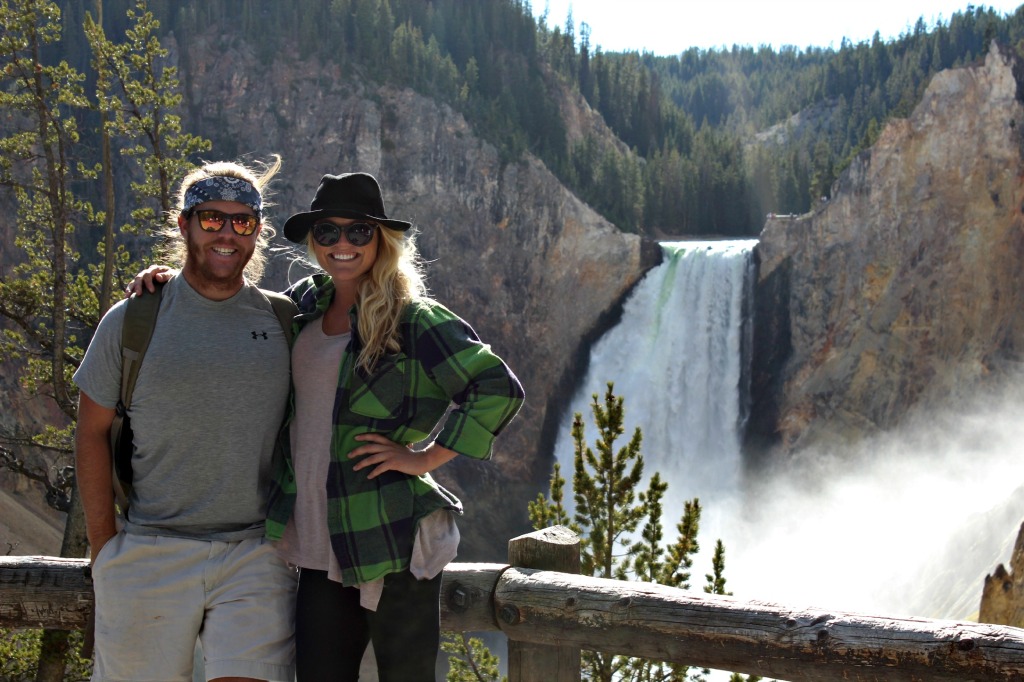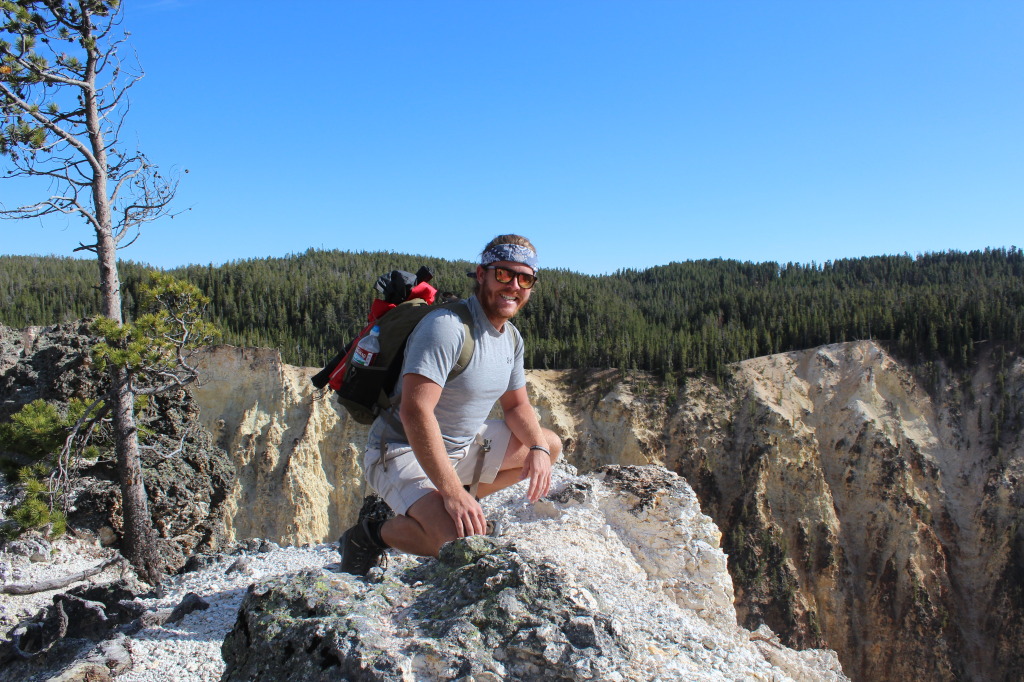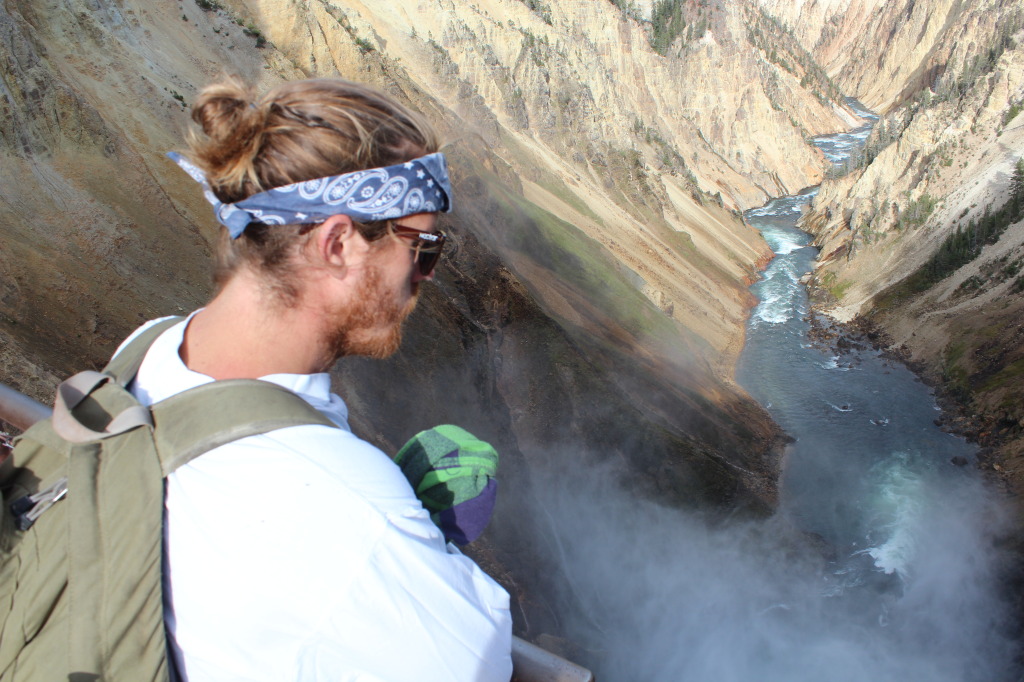 We bought this excellently packaged wine from the Naked Winery in Hill City. "Wanderlust White" is in a BPA-free, plastic bottle with a twist cap for your hiking-while-drinking pleasure.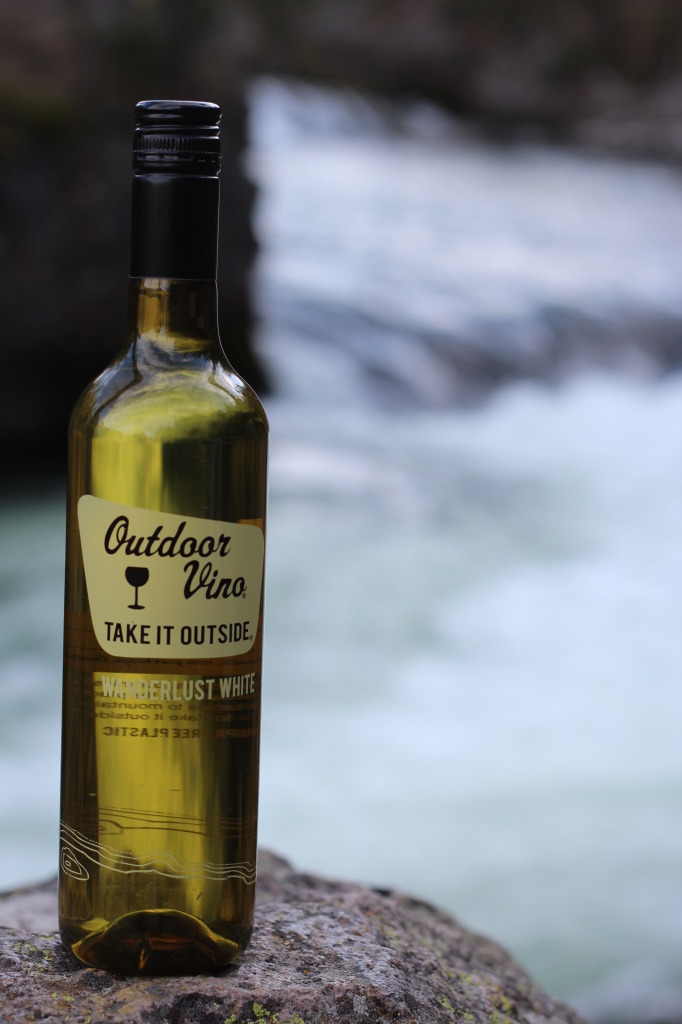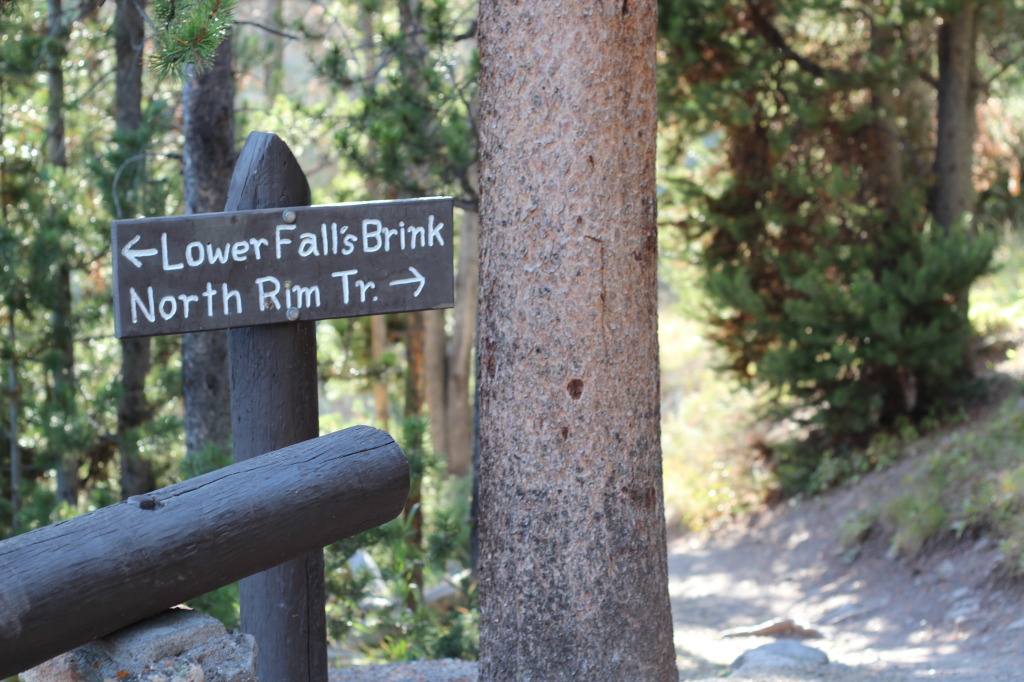 On Day Two, we did what any predictable tourist would do and went to Ole Faithful. After an entire day of "geyser gazing" (that's what they call it) I realized that uncertainty and anticipation are what make geyers exciting. Because of this, Ole Faithful is pretty anticlimactic. You know he's going to blow and you don't have to wait too long to witness it. He's a staple though, and it was a good show to start the day off with before entering the labryinth that is the Lower Geyser Basin.
Morning Glory Pool is another staple. It is named after it's likeness to the flower. Its beautiful but, unfortunately, isn't as vibrant as it used to be due to clowns throwing debris into it, causing changes in the color. It used to be much more blue/green but we didn't know any different.
The entire Lower Geyser Basin is about 12 square miles so there's plenty to see. You could pop in and out or make a day of it by waiting for geyser eruptions. We did the latter. No matter what type of visit you choose, there's a lot going on and it all seems pretty otherworldly:
Josh and I stumbled upon some Geyser Geeks (PC name is "Geyser Gazers") who pulled out their stopwatches and notepads and gave us the full run-down on which geyser eruptions to look out for. We ended up seeing 4 more awesome eruptions by the end of day. The GG's informed us that Daisy Geyser would most likely go off within the next hour. We posted up and ended up being the only two to see it thanks to our insider information.
Next, we witnessed Castle Geyser go off for about 15 minutes. Castle teases you for quite some time before finally erupting…then gives you 3 to 4 finale shows. In other words, you think it's going to start for about 20 minutes before it actually does and you think it's going to end for about 10 minutes before it actually does.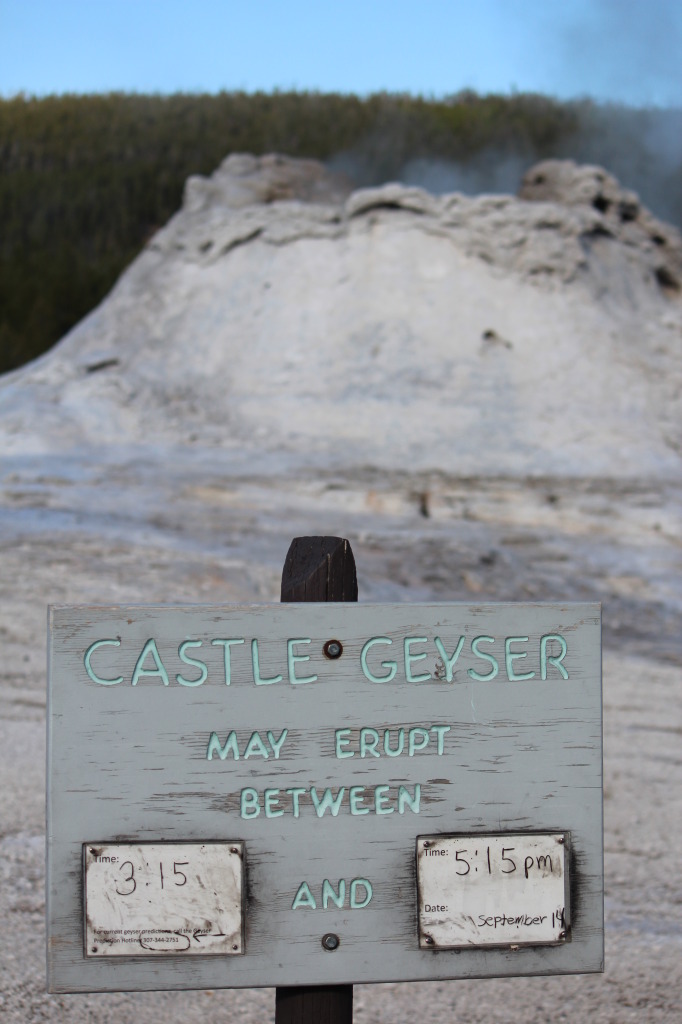 We caught the tail end of River Geyser, known for the rainbows it's eruption creates. We pretty much only witnessed the steam phase, but the rainbow was still full force.
And for the grand finale we waited about 45 minutes to see Grand Geyser go off. Grand is the largest and most exciting geyser that is still somewhat predictable. You're also much closer to the eruption than you are to, say, Ole Faithful – making it more of a thrill.
Surprisingly there is still wildlife everywhere, despite the scolding water and sulfur being spewn around.
Before we knew it the sun was setting, which made for some beautifully steamy scenery:
The next day, we made the excellent decision to book a trail ride. Beautiful scenery is best seen by horseback. Diamond P Ranch and our guide, Rob, took us on a 4-hour, gorgeous ride along the Continental Divide. With the season dying down, we had a very small group (just us and another couple) so we took a trail less traveled high up the mountain, along steep edges, through yellow-orange forests and groups of aspen trees – so pretty.
The ranch bought these horses from auctions. Farmers in Wyoming (and surrounding states, I'm sure) take huge issue with wild horses grazing their land so they have government conduct "round-ups". Unfortunately the final destination for a lot of these beautiful beings is the slaughter house. I was happy that both me and my horse, Turkey, got to take that gorgeous morning ride.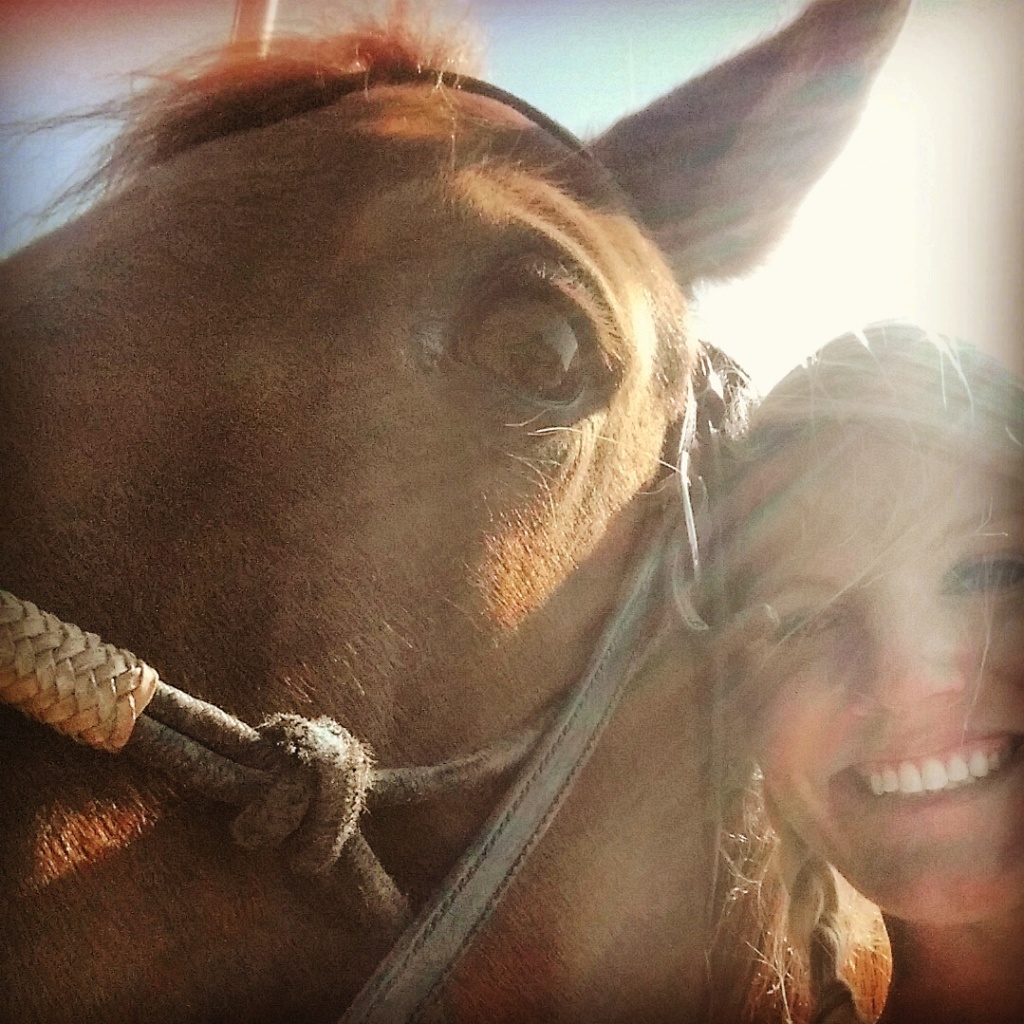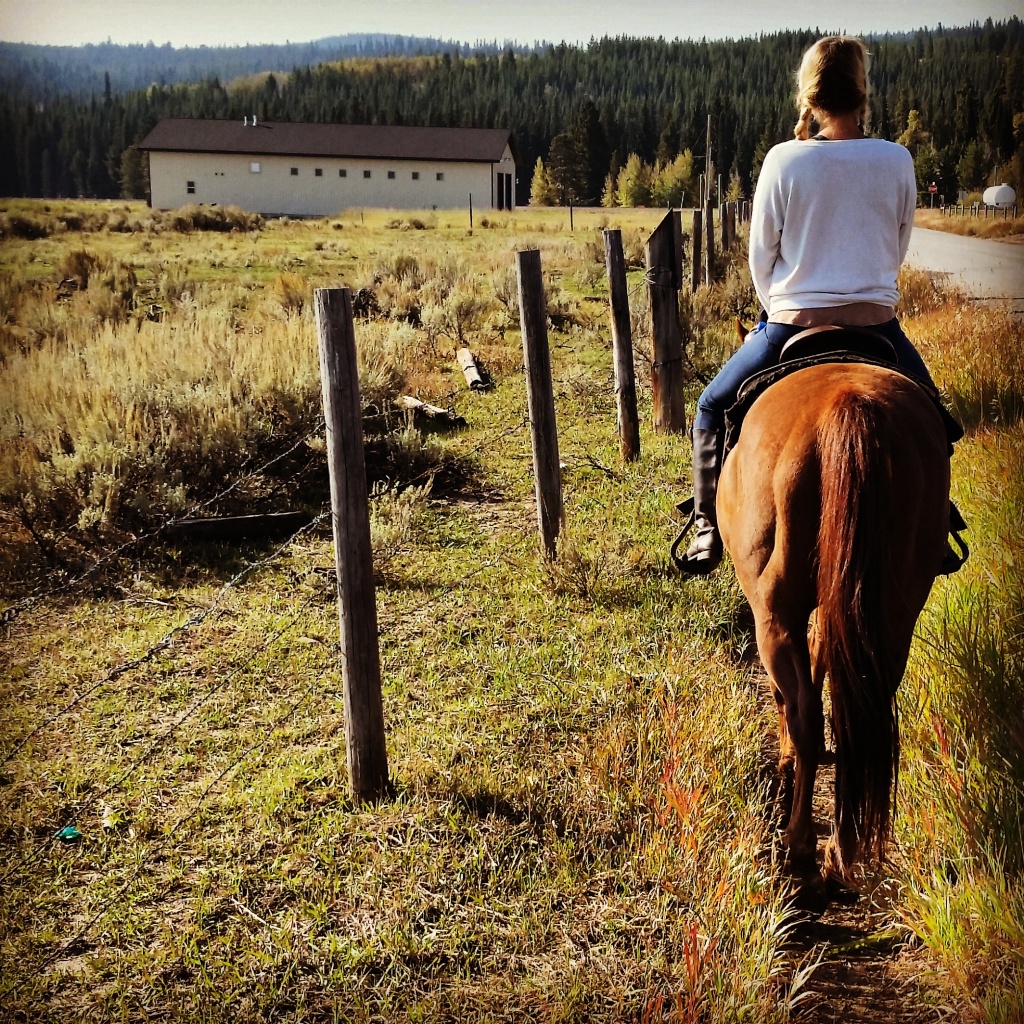 Not to have our morning show up our evening, we decided to make a trip to Mammoth Hot Springs and take a dip in the Boiling River afterwards. Unfortunately some roads are closed in the park right now and it took us 2 hours to get there. But at least we were able to witness the cliff-side, white-knuckle-causing, scenic route:
We arrived to Mammoth Hot Springs at show time apparently. Fall is Elk mating season (the rut) and a Bull Elk had rounded up his entire harem of ladies right in front of the Visitor Center. This big guy has apparently been charging people left and right so a lot of people closing in for a photo were getting strong-armed by Rangers, which was also entertaining.
Other male elk will hang around the peripheral of these harems and try to get a piece. Which is exactly what this guy was doing (you can see by his broken antler that he's not getting past the main pimp-daddy Bull Elk too often). Josh and I accidentally walked right up on him behind a bush by the parking lot.
Mammoth Hot Springs is visually gorgeous but not all that exciting, so we were glad we got the show. These hot springs are on a hill of travertine and water flows over terraces of crystallized calcium carbonate. They look like big Roman fountains.
A 5 minute drive down the road from Mammoth Hot Springs is a lesser known area where you can walk 1/4 of a mile down the Boiling River to nature's hot tub. Hot spring runoff (about 140 degrees) pours into this portion of the freezing river and the two temperatures combine to create pure heaven. A large portion has been sectioned off with rock to make it truly feel like a hot tub. If you sit in the right spot there is a constant flow of hot to cold to hot again and it feels amazing. At any moment you might be getting a blast of hot water on your shoulders while your toes are in a pocket of icy cold water. Our muscles were thankful. Apparently the place can get pretty packed in the summer but we had about 10 other people in there with us and it was perfect. The sun was setting over the mountains, steam was rising, and elk were walking across the river a short distance away…pretty surreal.
The next day I checked out a few more geyser basins (Josh was over looking at bubbling water at this point) and went on a beautiful hike. The most rewarding views and memorable scenery in Yellowstone are off the beaten path. You can take the wooden walkways around the geysers and only go to the marked lookouts but you're not going to have the same experience as someone who hits some dirt trails. I veered off of Biscuit Basin onto a trail that took me 2 miles up to an overlook of the basin (awesome to see Sapphire Pool from a birds eye view) and then another 2 miles over to Mystic Falls.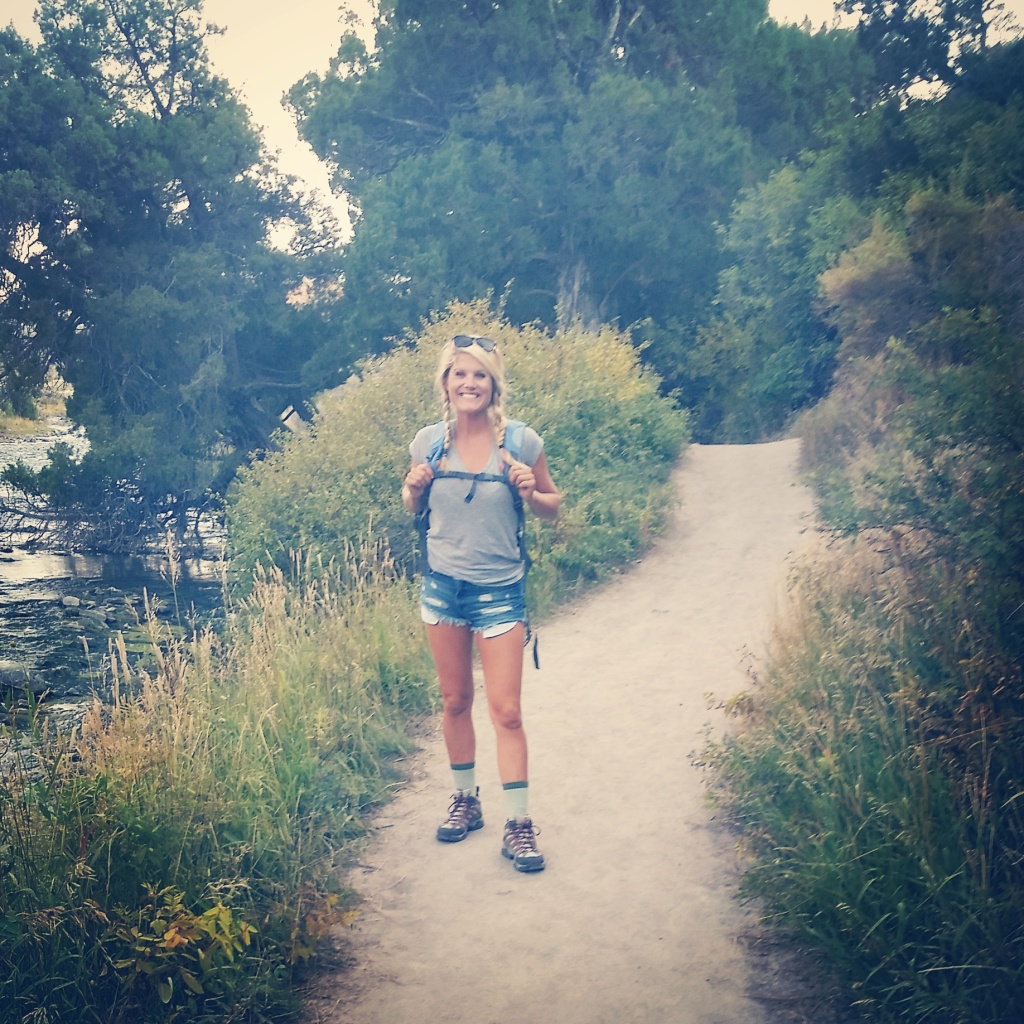 We met an awesome bartender at The Slippery Otter Pub (new place with good pizza and a large local craft beer selection in West Yellowstone). Said bartender just so happened to be a Fly Fishing Guide as well. Perfect combo. He took us out on the water a few days later for our first (and definitely not last) fly fishing experience. *Check that off the bucket list!* Fly fishing in Yellowstone is beautiful now matter where you go. We fished the Firehole River by the Midway Geyser Basin (geysers steaming in the background made for some excellent photos). If you're ever out that way, definitely head to the West Yellowstone Fly Shop and schedule a guided trip. Despite the fact that we were rookies, our guide, made sure that we caught some fish and he got just as pumped as us when we did.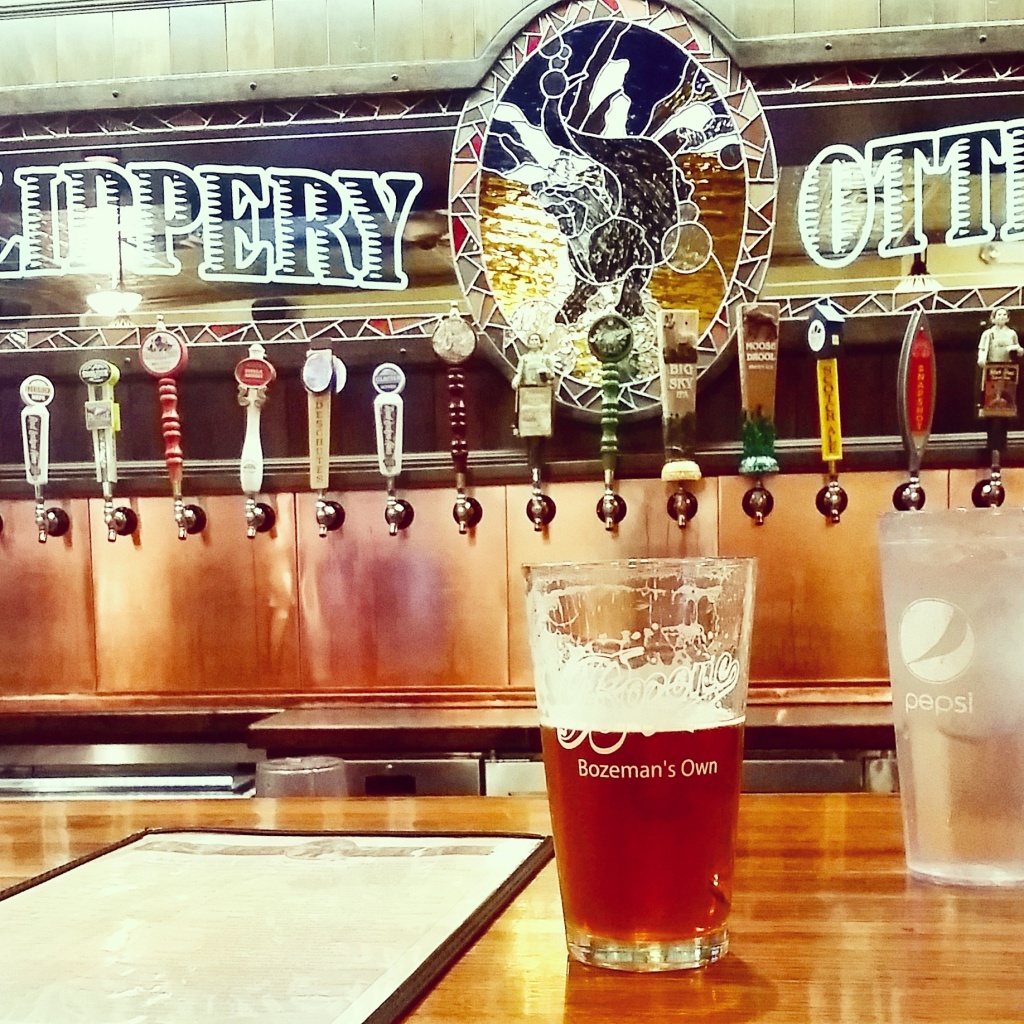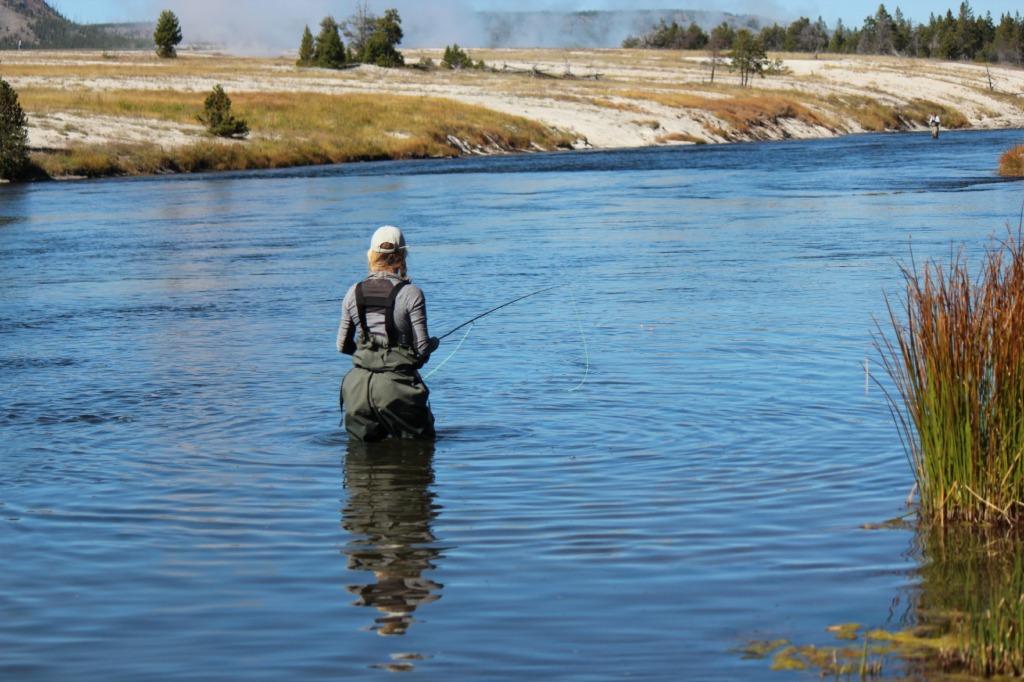 Afterwards we checked out a few more parts of the park just to make sure we covered most of our bases. I can't describe how enormous this place is…we still left a bunch of stones un-turned.
Norris Geyser Basin is the hottest of the basins and home to the famous Steamboat Geyser. Steamboat actually erupted a few nights before we visited (very few eruptions but they are enormous). The Rangers were geeking out about how awesome it was. Apparently the spray is so huge and the steam phase is so all encompassing that it was the talk of the town for a while there.
Mud Volcano is another basin area that is super creepy with bubbling mud pits and a huge smoking cave called Dragon's Mouth. We came at dusk, so it was pretty eerie.
Artist's Paint Pots is a basin most known for all of it's mud pots – which for some reason I was really excited to see. It's basically melted rock going "gloop gloop gloop" – which is only entertaining for a brief moment to normal people. To me they were a highlight, I think mud pots are hilarious.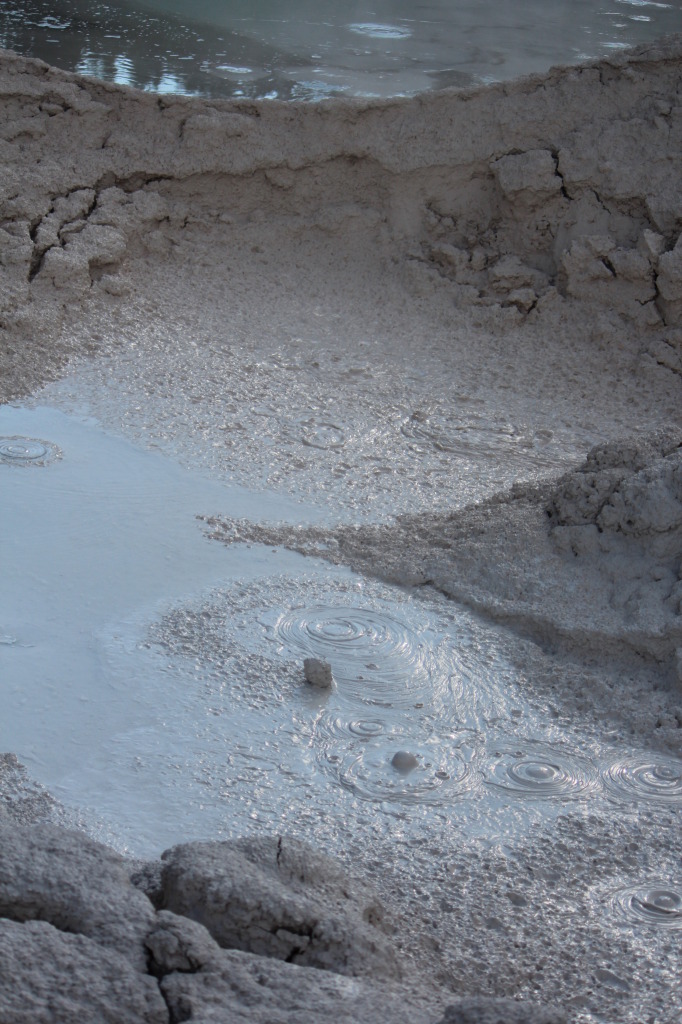 We saw a mile of steam from the road at dusk and it looked crazy so we pulled over to Midway Geyser Basin. It was like walking through one big, outdoor sauna- I couldn't see my hands in front of my face. This night was cold so it made it that much more of a shock to step into and out of.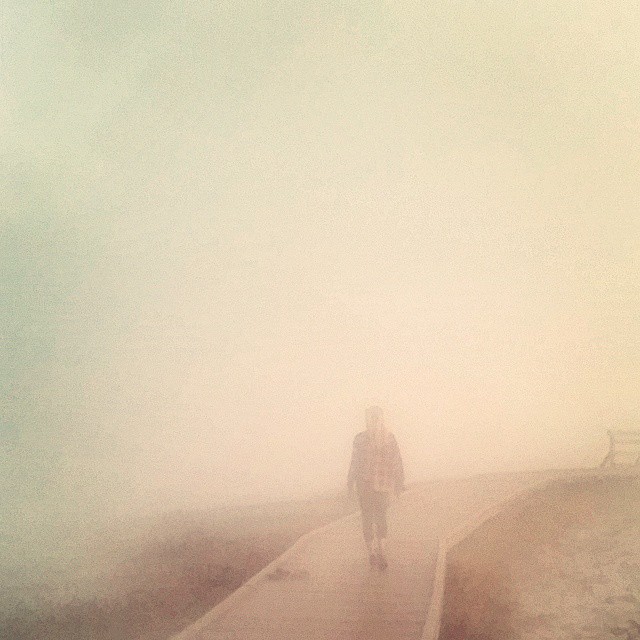 The Valleys in Yellowstone are like the Serengeti of the USA. Yellowstone is teeming with bison, if you pass through a valley you will likely find yourself in a bison road block. We wanted to make it to Lamar Valley – but only ended up having time for Hayden Valley. At some points we were so close to these beasts we could hearing them grunting.
The valleys aren't the only place to see wildlife. Basically everywhere we went, we were prepared to pull over 2-3 times before we reached our destination, to get a closer look at something on the side of the road…whether it was an animal, a hot spring, or just an amazing sunset.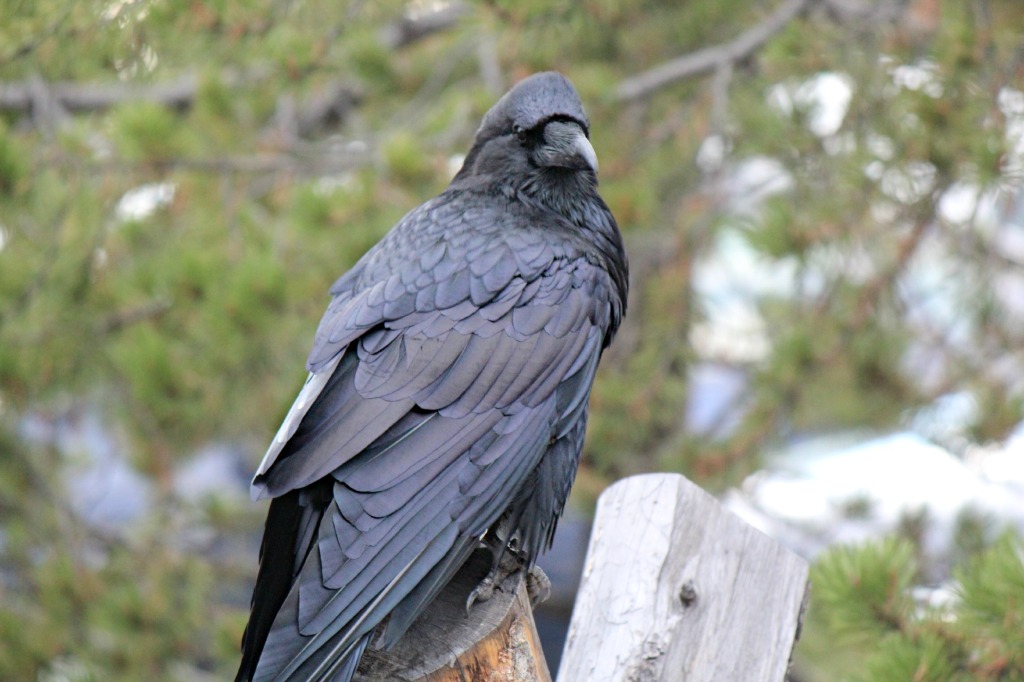 Like I mentioned, the town of West Yellowstone is very cute – it's another Lincoln Log town with stores, fly shops, and restaurants, all of which were within walking distance of our RV park. Apparently in the winter its just one big snow mobiling town and everyone whips around on their snowmobiles in order to get anywhere – Whaaat? So fun. Highlights were dinner at Three Bear Lodge and drinks at Bullwinkles – both cozy, warm, cabin-type places.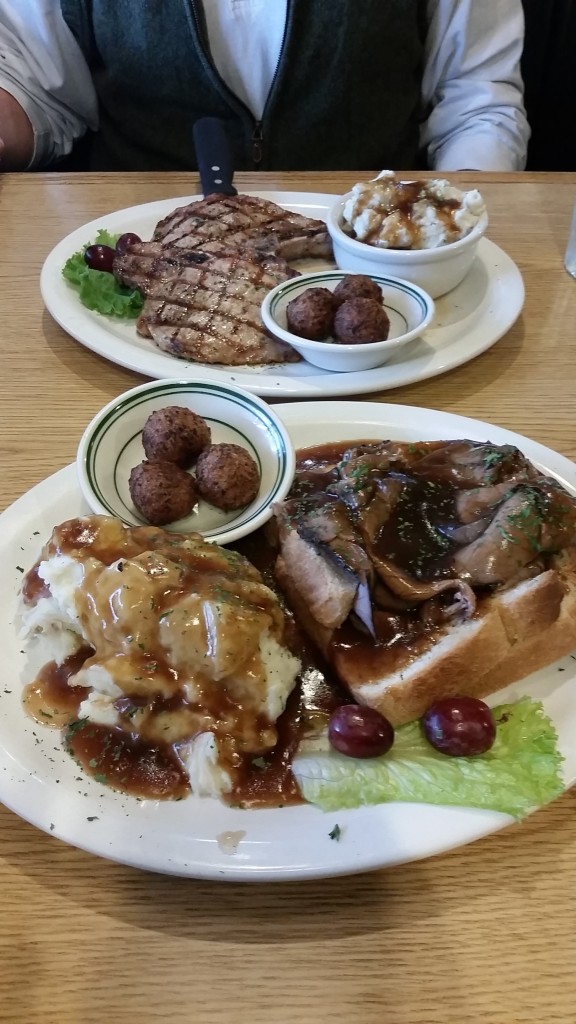 During our very last hours in Yellowstone while heading south to the Grand Tetons, we hit Yellowstone Lake. Sunset over Yellowstone Lake is mind blowing. The Ranger turned the other way when we brought the dogs out onto the beach and we walked the lake shore as the sun went town creating a gorgeous cotton candy sky. It was definitely the perfect ending to our week in Yellowstone: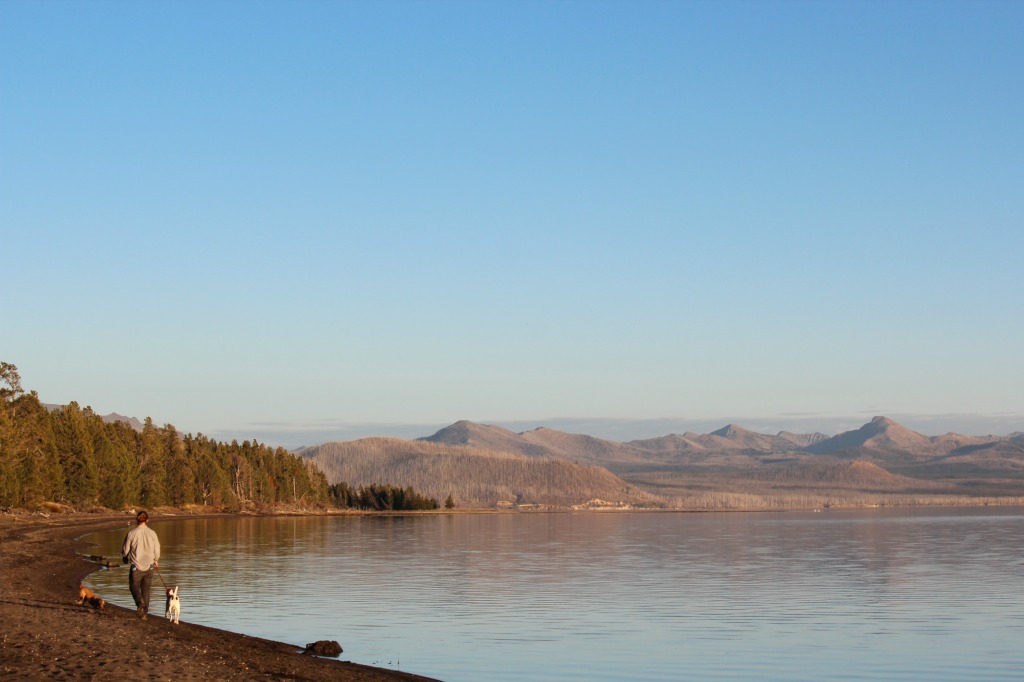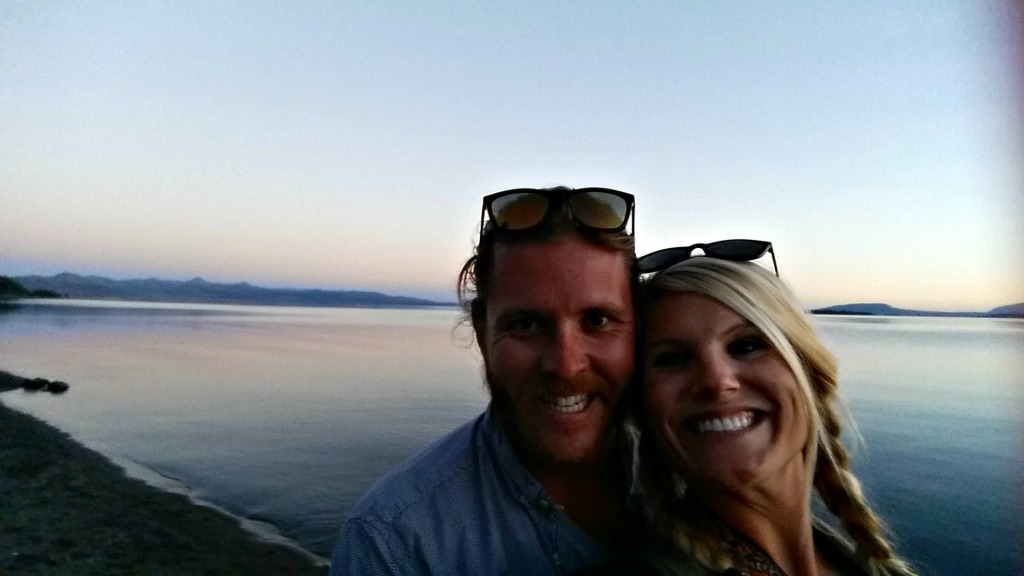 A Week in Yellowstone:
A Week in Yellowstone from Aimee Long on Vimeo.
More Yellowstone: 
More Yellowstone from Josh Machia on Vimeo.
…Roam Free