Home for the rest of the year!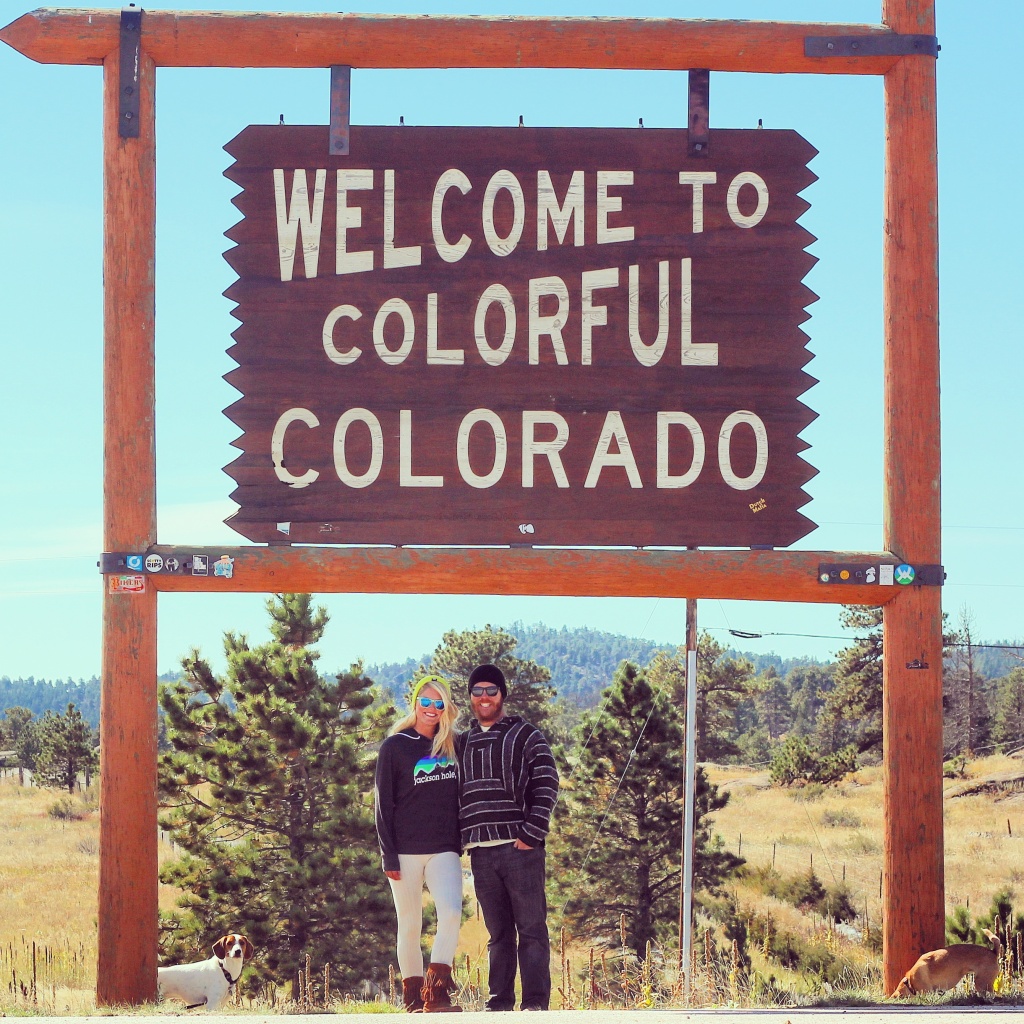 "A fine beer may be judged with only one sip, but it's better to be thoroughly sure." -Czech Proverb
Fort Collins
Our first Colorado stop was Fort Collins…where we did a whole lotta beer drinkin'. We love good beer. We love good beer so much. And with that said, we love Fort Collins. Fort Collins is chalk full of  of trendy beer connoisseurs and brewers, environmentally conscience biker riders, college kids, and more beer enthusiasts. There did seem to be some rough areas outside of the industrial brewery neighborhoods and downtown. But that combo just made it feel like home (Richmond) so we were big fans.
We stayed at a KOA about 7 minutes from downtown. Honestly, I want to hate on KOA's so bad because they're so corporate, but I can't. Almost all of them have fenced-in dog parks and when you have that versus being dragged around at 7AM having your arms pulled out of their sockets – you choose the damn KOA. This one even had it's own lake: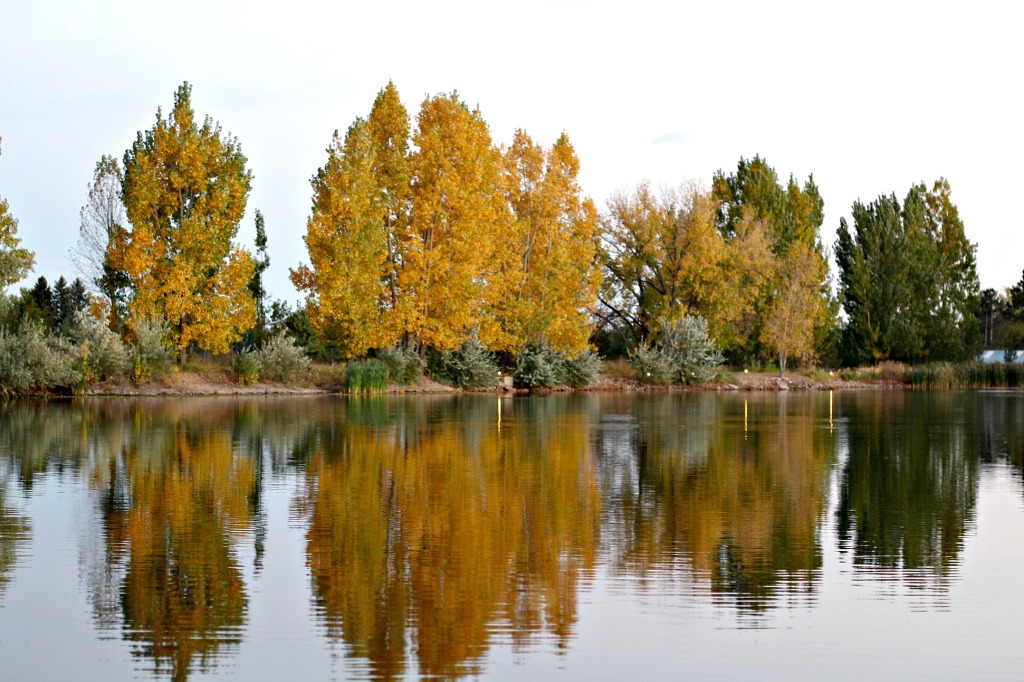 Our week long brewery tour of Fort Collins began at 'ole Budweiser! America. (We were unaware at this time that the short and sweet 2-day trip we had planned would turn into 5 days.) Like I said, we love beer. With luck on our side, we showed up at Budweiser on a day when they had the staggeringly huge and beautiful Clydesdales on-site and an outdoor festival with live music. (The Clydesdales are only at this location two weeks out of the year. They are a hot commodity and tour all over the US. There's even a retirement home for the ones that have "done their time".) When we read the Yelp reviews of the Bud brewery tour some man wrote "FREE BEER! FREE PRETZELS! AND FREE DRIFTWOOD! IT'S A HECK OF A TIME!" We pretty much closed the laptop and got in the Jeep as soon as we read this impressive report.
We checked out a bunch of different places in downtown Fort Collins. Ace Gilletts is this awesome underground jazz bar that you will walk past probably 3 times before realizing you've missed the entrance. I felt infinitely cooler than I actually am just by being there. Another place that I highly suggest is Mary's Mountain Cookies…good sweet lord this place knows. They just know. They serve cookie dough in a cup with a spoon. And that's all the information I need to provide you with.
If you ever find yourself in Fort Collins, you must go to New Belgium Brewery. For most people this is a given. But I just want to make sure I drive it home. Within 5 minutes of being there, I was guzzling the New Belgium kool-aid so hard. The whole place is just this high-energy hustle and bustle. It's not only a brewery but their entire HQ and brains of the operation… so tons of way-too-happy-looking employees are milling around everywhere. Their brewery is beautiful – and this is not usually a word I would use to describe a brewery. They have stone mosaics around their brewing equipment, local art everywhere, and this log cabin feel.  Their tour guides are fabulous story-tellers (and I speak for all of them even though we only experienced ours, because you can tell just how much emphasis the company puts on spreading their story and core values). Long story short, after the tour you will be A) drunk and B) longingly planning a trip to Belgium to ride a bike through European villages and drink delicious beer in mountainside pubs. OH and they have a slide. So you should go.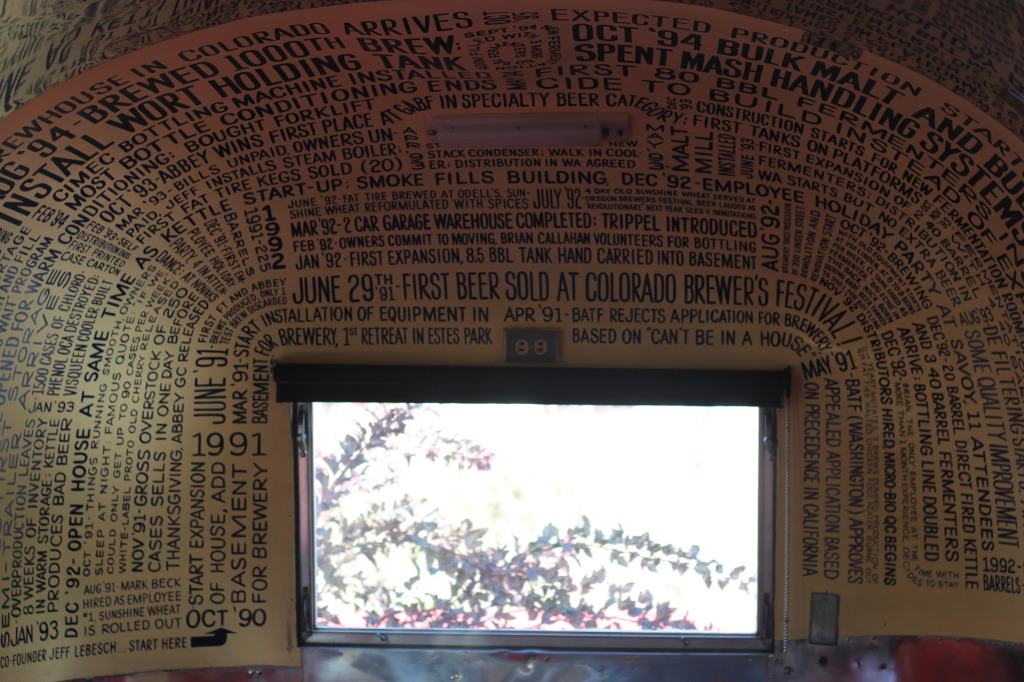 Odell Brewing Co. was the 2nd microbrewery to open in Colorado. They've been in business since '89 and have grown immensely. The brewery has a new expansive patio that was perfect for a sunny Fall Saturday. It was packed when we got there, but they have their process fine-tuned and we had two flights in our hands within 5 minutes of entering. They have a huge fire pit, tons of outdoor seating, corn-hole, a stage, and a grassy area if you want to lay out on a blanket or bring your pup. Great atmosphere.
Down the road from Odell is Fort Collins Brewery. They have a lot going on – the brewery, tasting room, tours, and a restaurant. We were toasty at this point but I remember it being really nice. If you go to Odell you might as well stop by – and the food is good so you can soak up some of those craft brews if you need to. Clearly I needed to.
We went to Funkwerks on a weeknight after work. It's a small brewery, known for their Saisons, tucked away in the industrial neighborhood.
We checked out Equinox the next night – a bit bigger than Funkwerks and in downtown. We both had flights and our favorite beer was actually brewed by the guy who was serving us behind the bar so we got to hear the dirty details about how it's made. These brewers are seriously masters of their craft.
"And there in the blue air I saw for the first time, far off, the great snowy tops of the Rocky Mountains. I had to get to Denver at once." — Jack Kerouac, On the Road
Denver
The drive from Fort Collins to Denver was nothing compared to what we're used to. It's a straight, one-hour shot. The whole time the sun was setting behind the Rockies to our right.

This is the longest (by far) that we have been in one RV Park. It actually feels like our neighborhood and I even have Halloween decorations out. This is definitely new for us. We're a 20 minute drive into Denver or a 30 minute ride on the light rail. Boulder is 20 minutes north and we're right outside the cute little town of Golden. Red Rocks Ampitheater is within biking distance.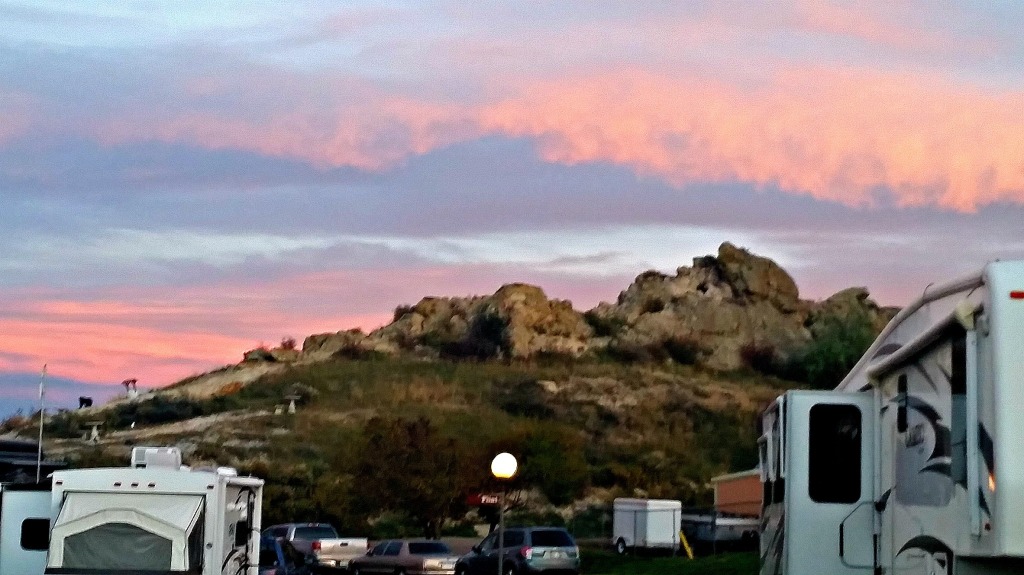 We felt like serious country bumpkins when we first took the light rail into Denver to check out the city. Before we got to CO, we had  been in the wilderness for so long that we forgot what it was like to have an actual grocery store. Target? What? WHERE? Public transportation? How does that work? We probably looked like wide-eyed kids entering Disney World for the first time when we rolled into Union Station. We've checked out Ogden Theatre, Falling Rock Taphouse (huge craft beer selection), Lower Downtown (LoDo), 16th Street Mall, Larimer Square, etc. There's still more to see in the next week…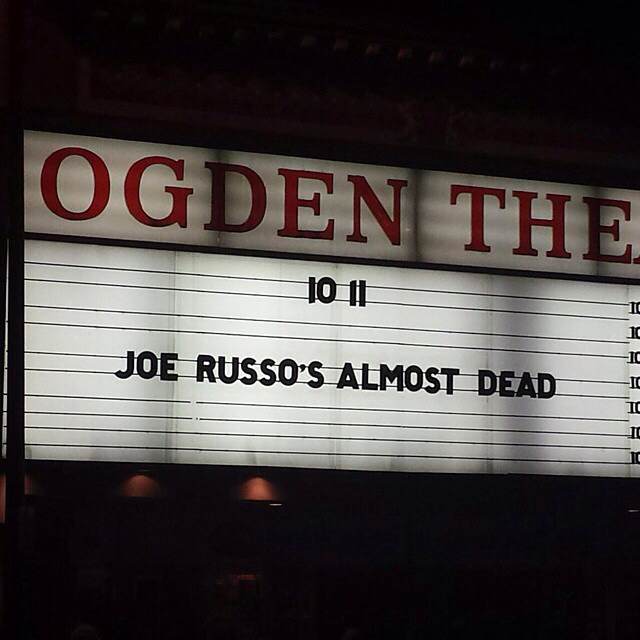 20141011 221553 from Aimee Long on Vimeo.
Boulder
Who doesn't love Boulder? It's just not possible. The Flatirons are right there. Pearl Street Mall, the town's main thoroughfare, is this quaint walkway of shops (some local, most big-name), dining, music venues, and street entertainment. We were there on a Friday night and we saw everything from a tight-rope walking sword juggler to an old Irish folk band. We ate at Foolish Craig's Cafe since it got the nod from Guy Fieri. He praised the guacamole so I got the BLT with guac. Delicious. But I don't know how you can really screw up a BLT.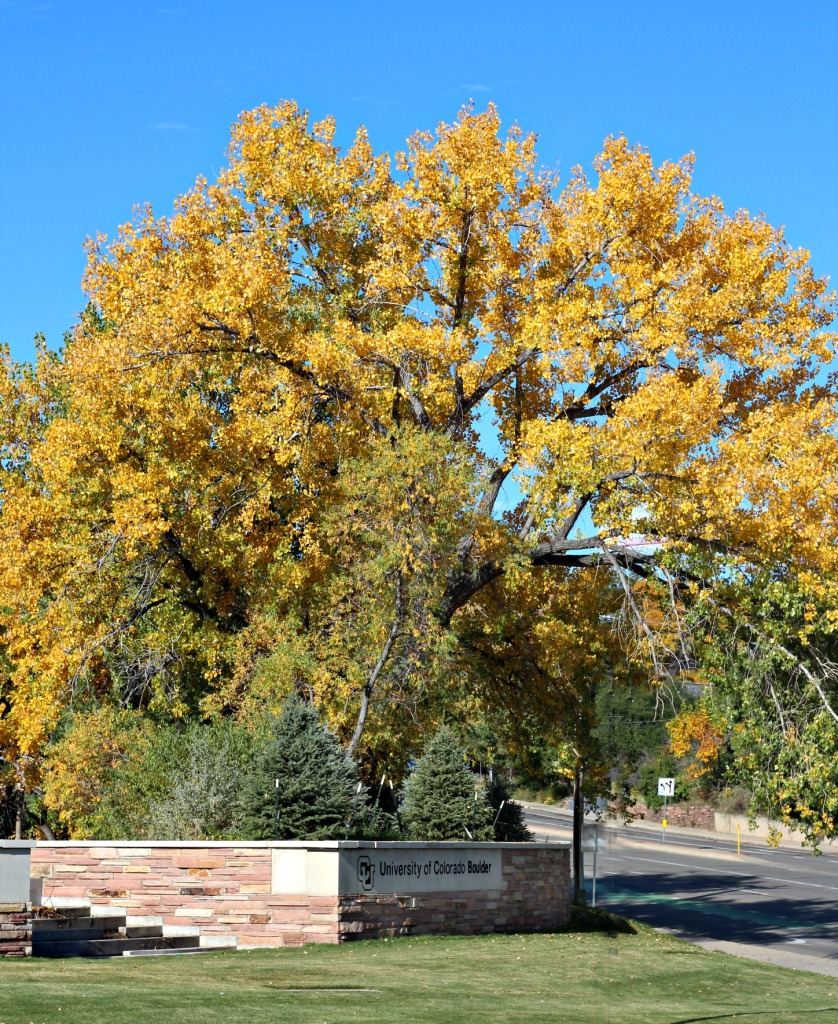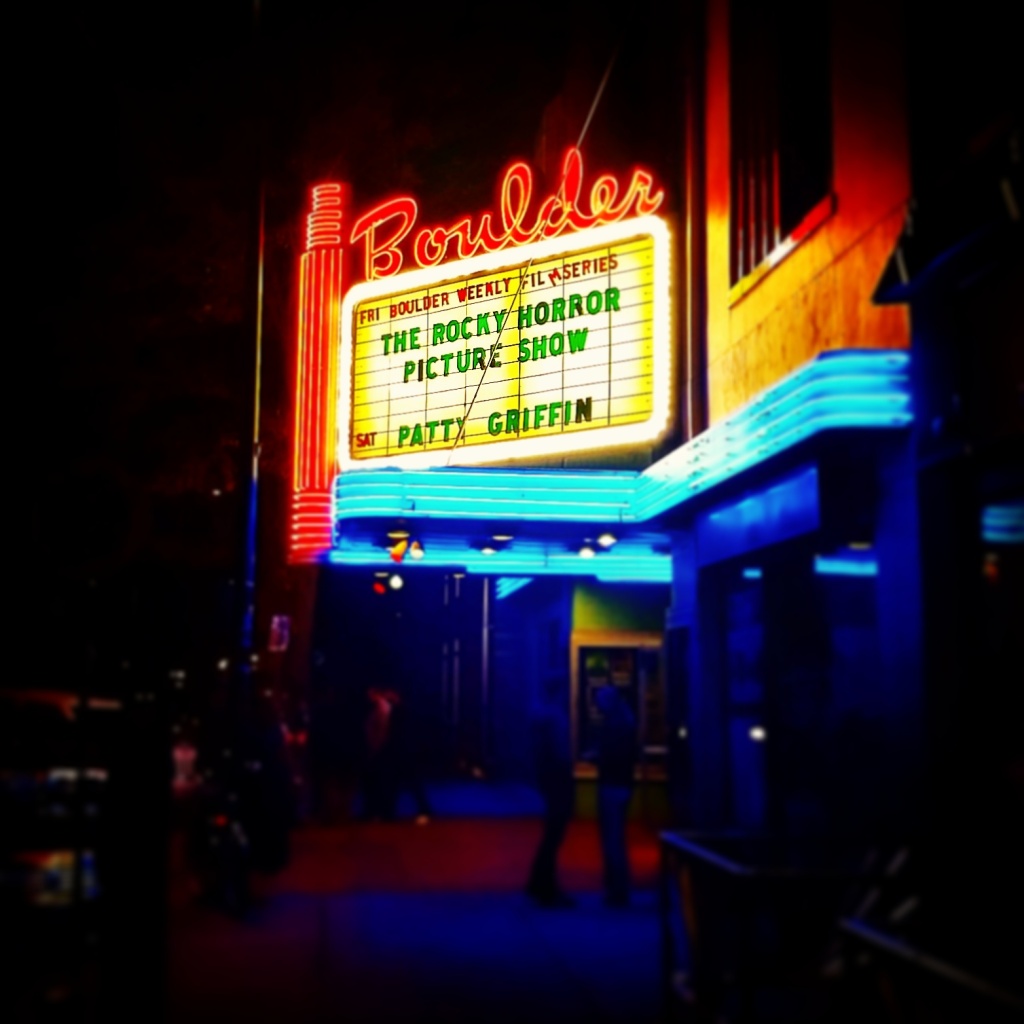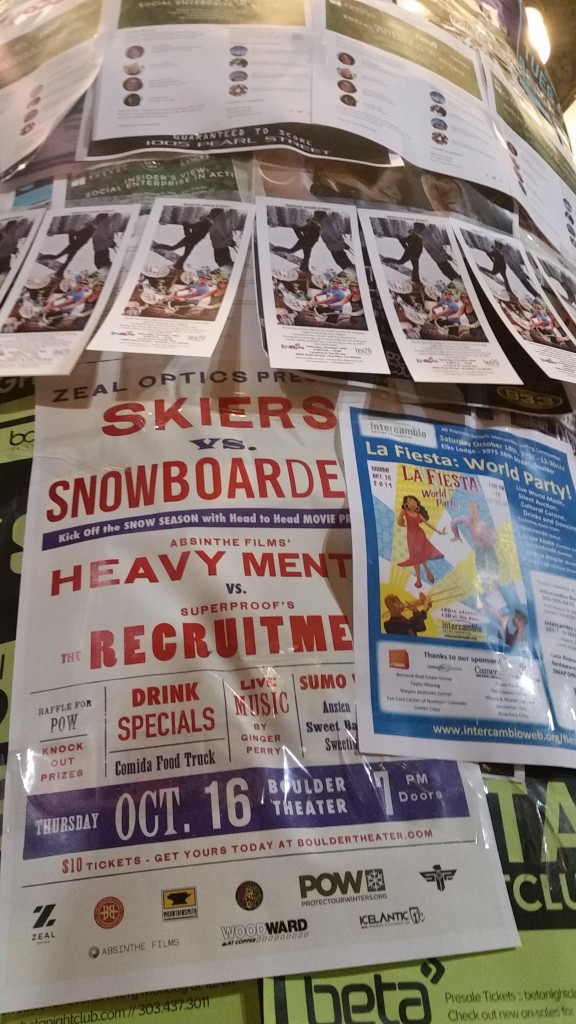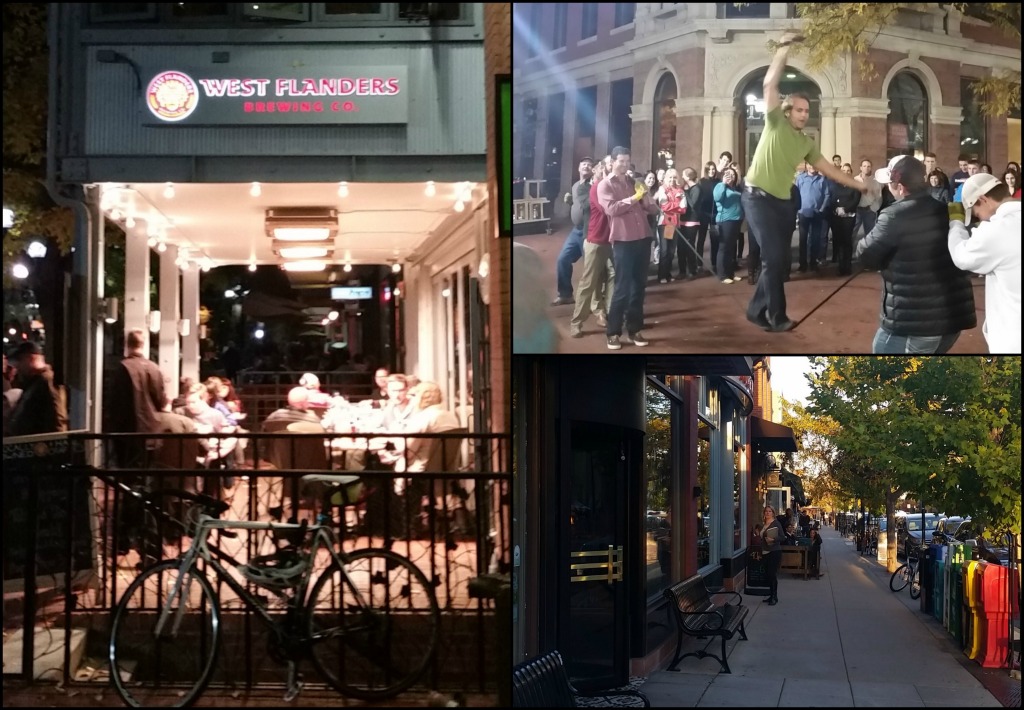 "No matter how sophisticated you may be, a large granite mountain cannot be denied – it speaks in silence to the very core of your being" -Ansel Adams
Rocky Mountain National Park
I took a solo day trip to Rocky Mountain National Park since the weather warmed up and they reopened Trail Ridge Road. Trail Ridge Road, the park's "Highway to the Sky", is the highest continuous paved road in the US. It closes during the winter and usually stays closed until early summer due to snow. So I hopped on the opportunity to drive it. Let me just say that Rocky Mountain National Park is a gem that we have here in the US. You have your Yellowstone and Yosemite which are so very popular, but RMNP…Wow. You feel like you're in the heart of the Rockies. It's breathtaking. You're surrounded by mountains on every side and its almost quiet…like the rest of the world has been blocked out of this mountainous haven.
From Denver, you drive into the adorable town of Estes Park and enter the park from there. I hiked through the morning/early afternoon in the Bear Lake area to multiple alpine lakes. Photos don't do an undisturbed blue lake surrounded pine trees, aspens, and jagged, snow-capped, mountain peaks justice.
Then I got back in the Jeep to crest 12,000 feet on Trail Ridge Road. This is named one of the most scenic drives in the US and for good reason. It spans the entire National Park and takes you winding through alpine tundra. For a large portion of the drive you're above the treeline. Before you even start gaining much elevation, you're 2 miles above sea level. It was an amazing experience. Watching the sun set below the Rockies on a winding road in the clouds was unforgettable.  You've got to have the stomach to handle white-knuckle turns on a railing-less, cliffhanger road though.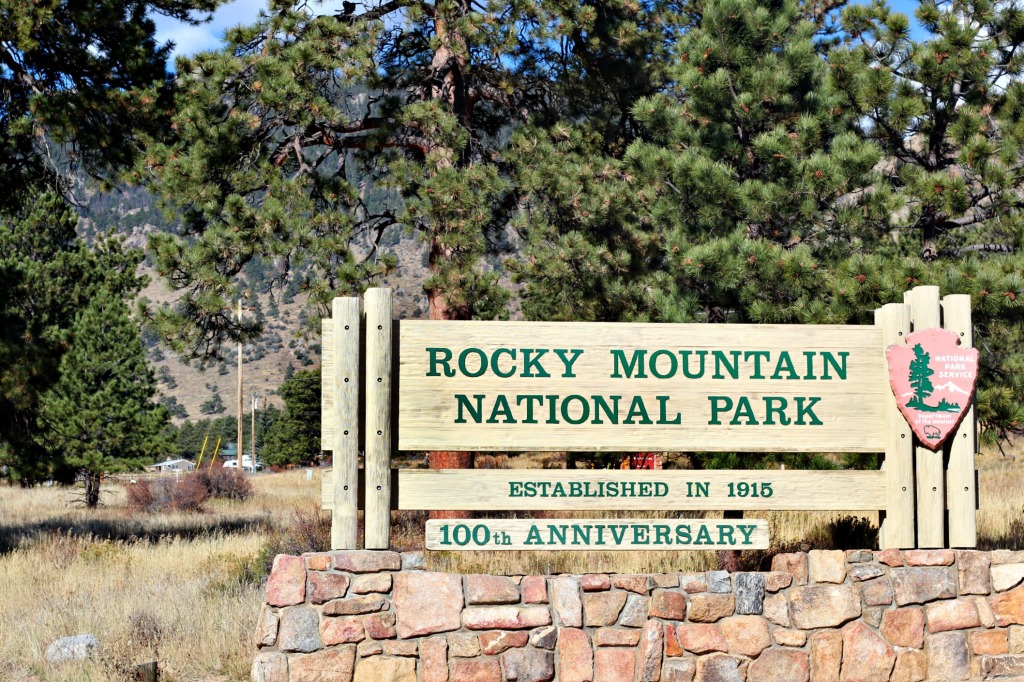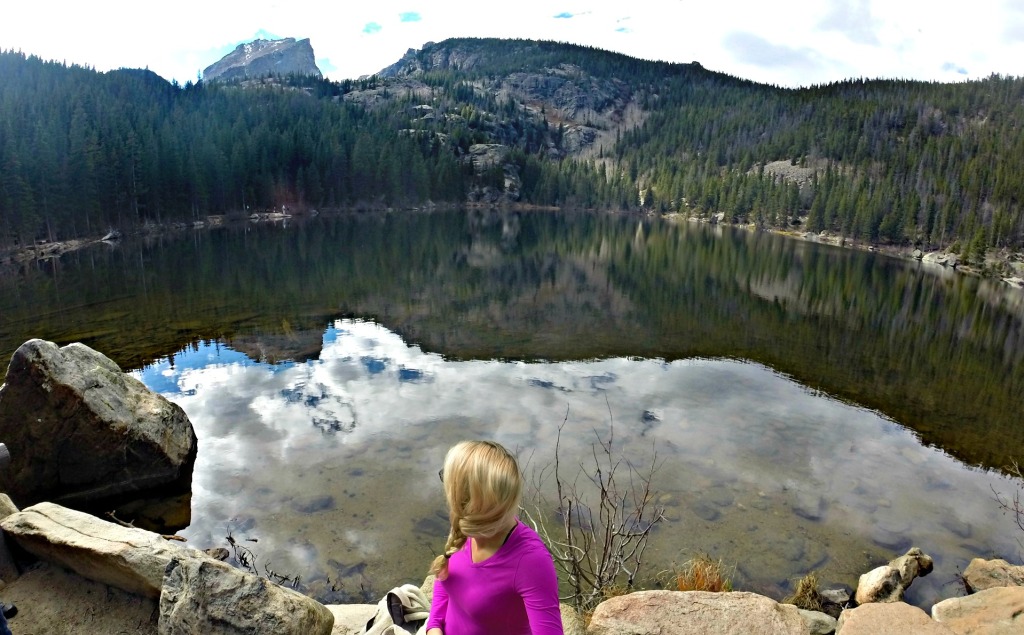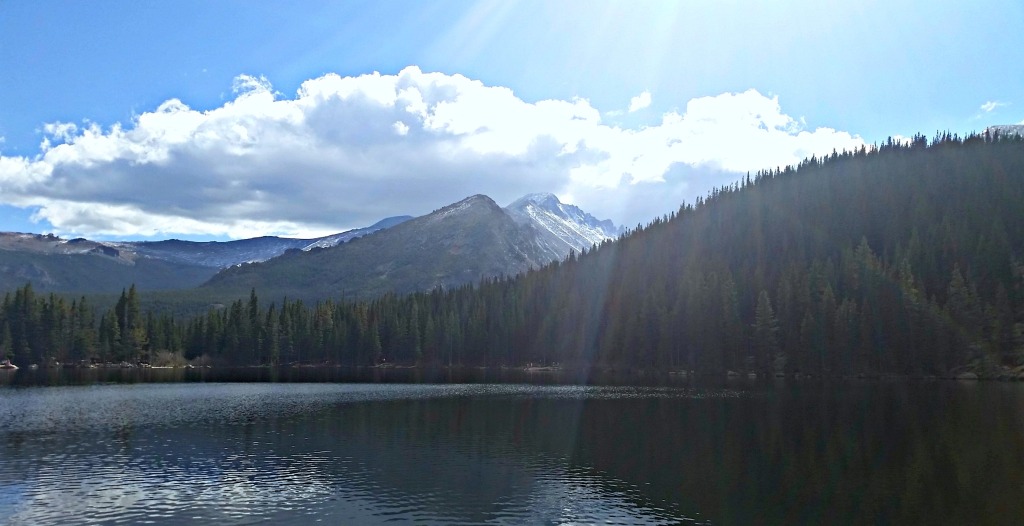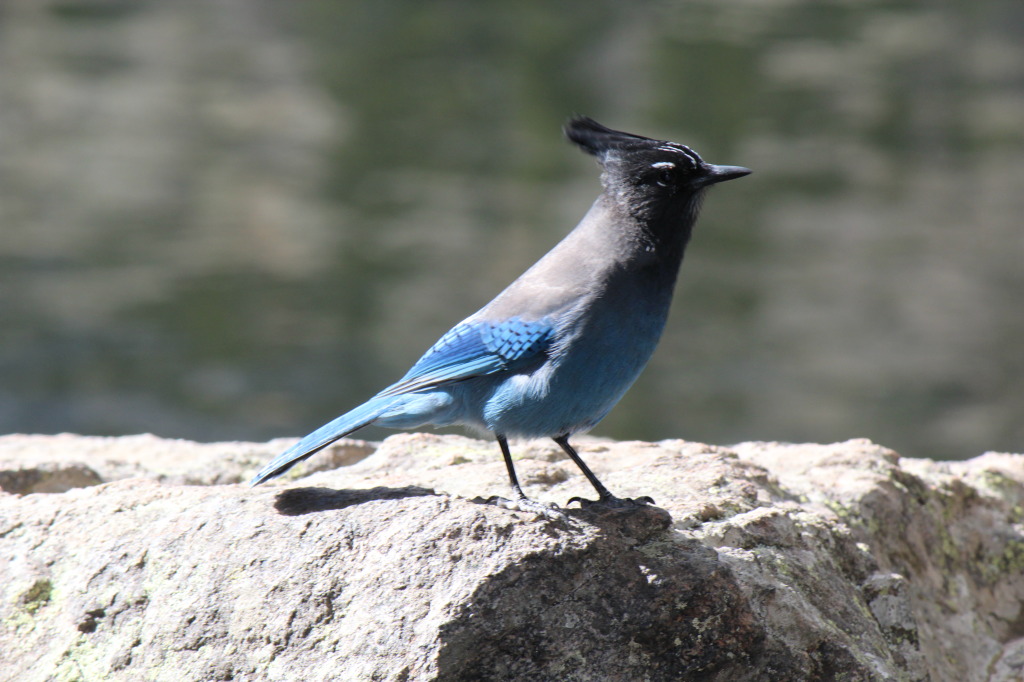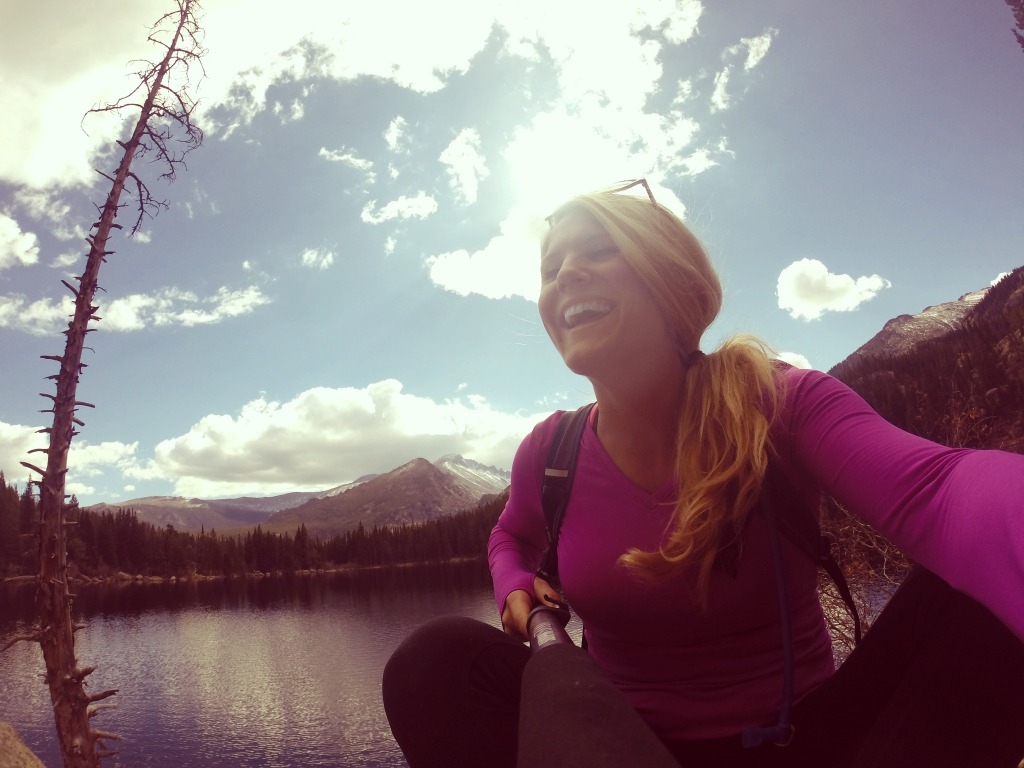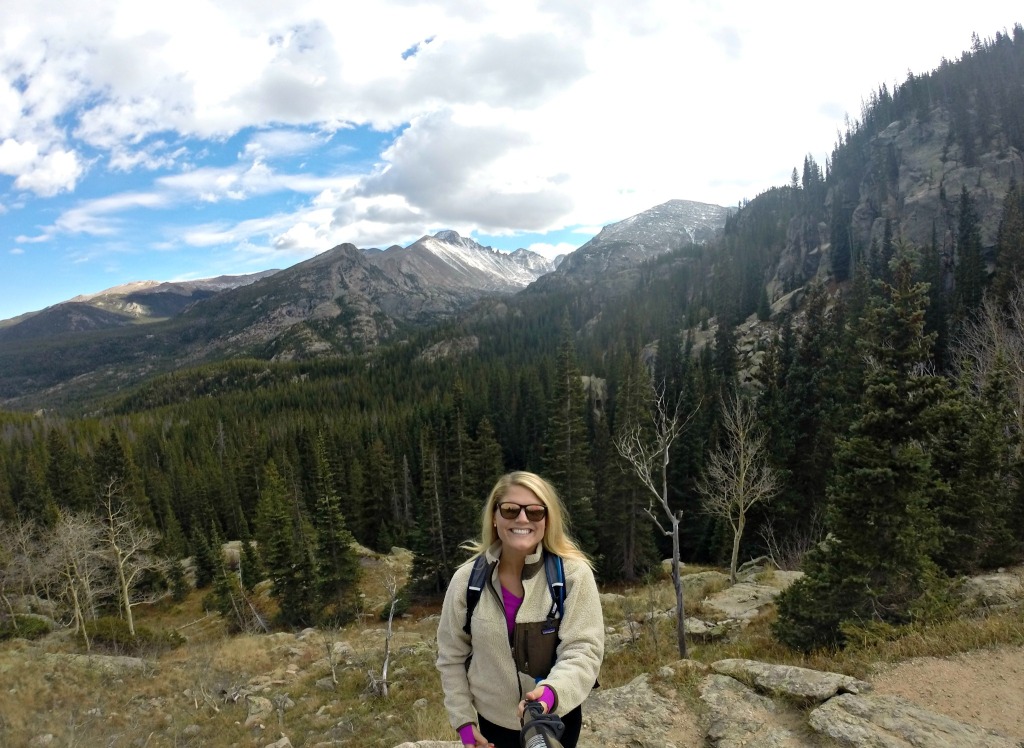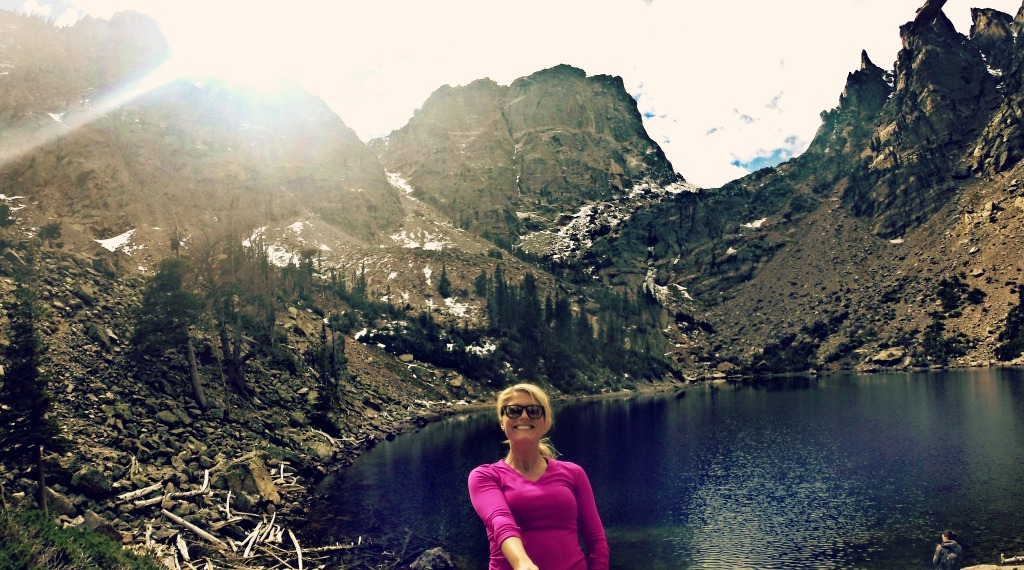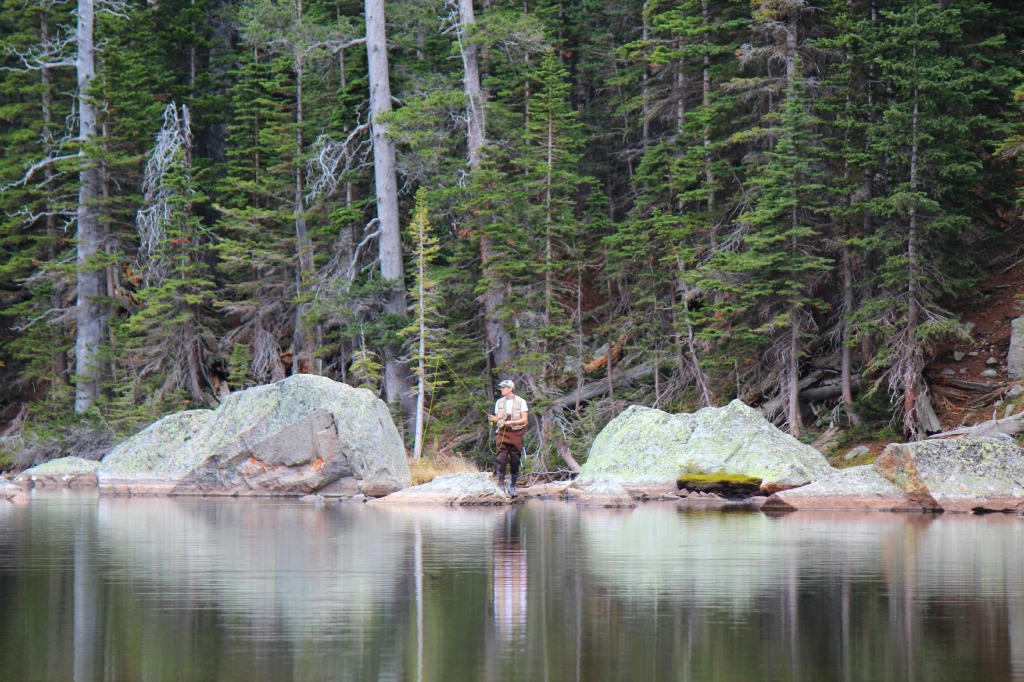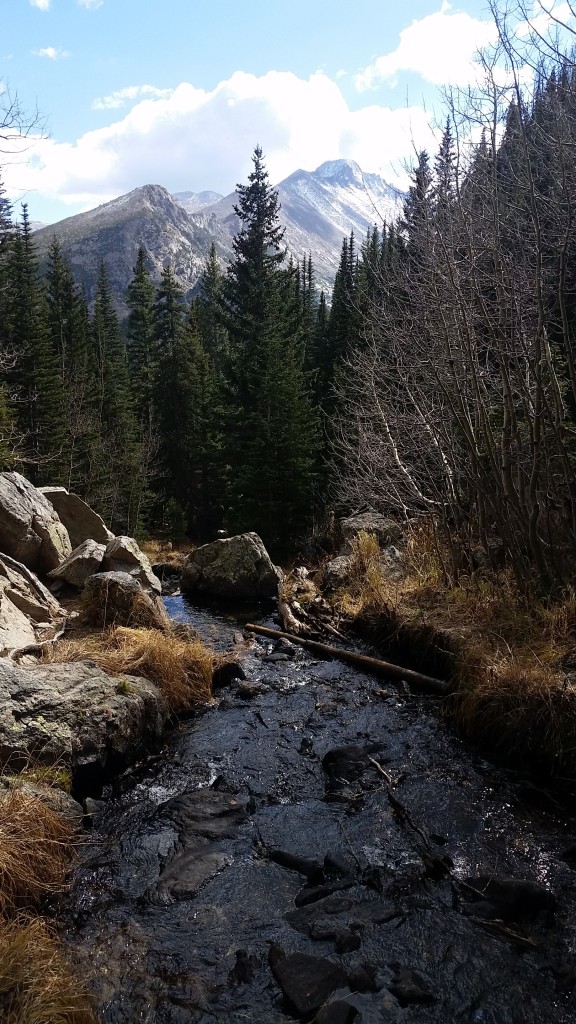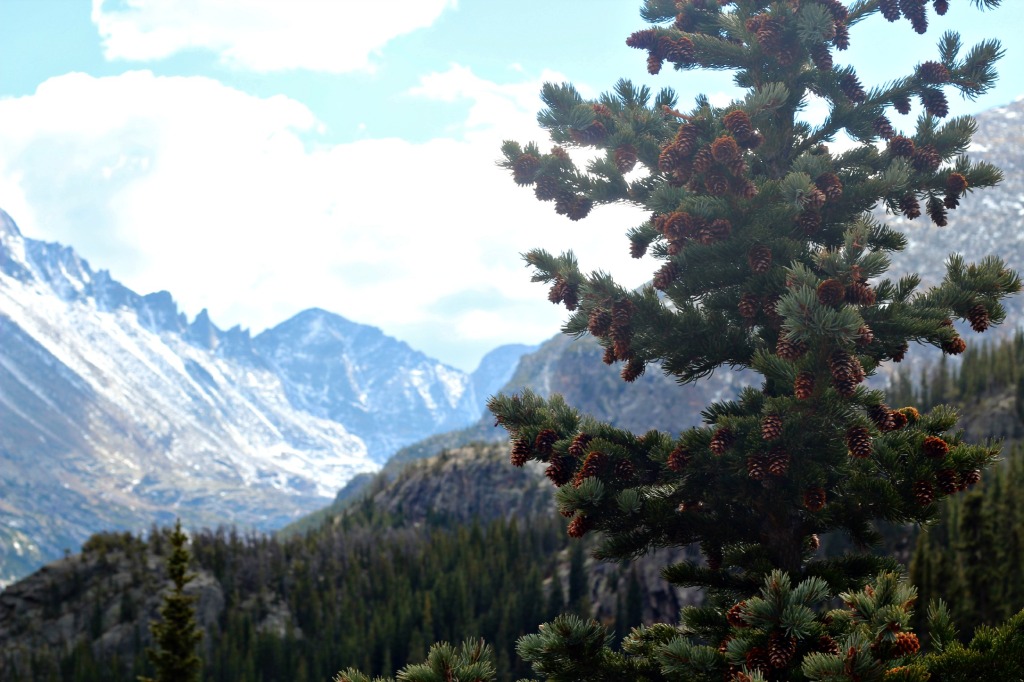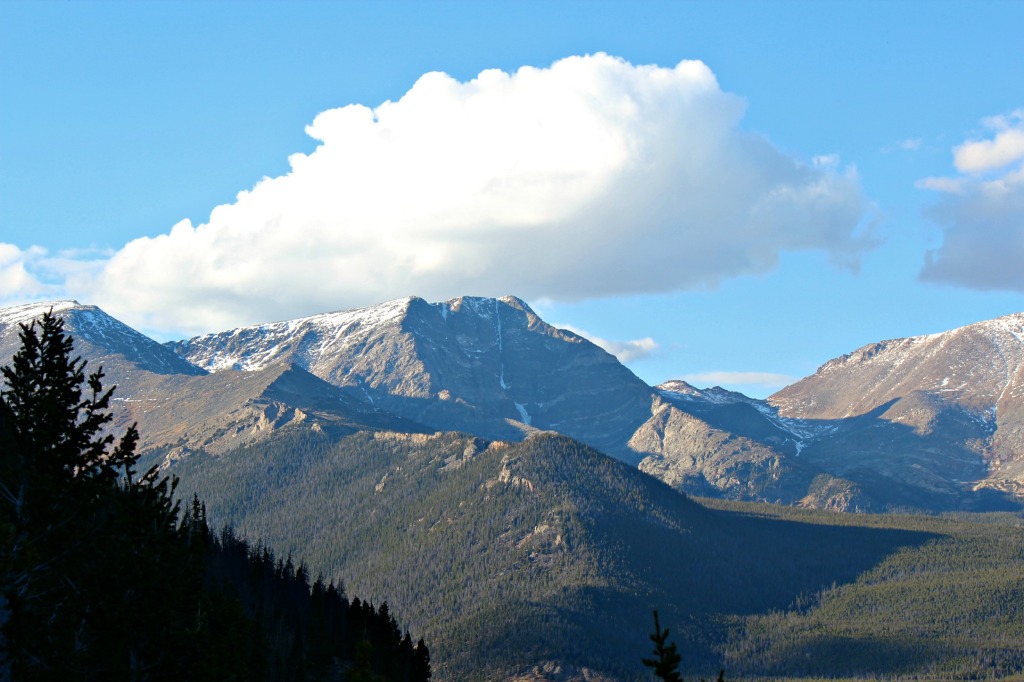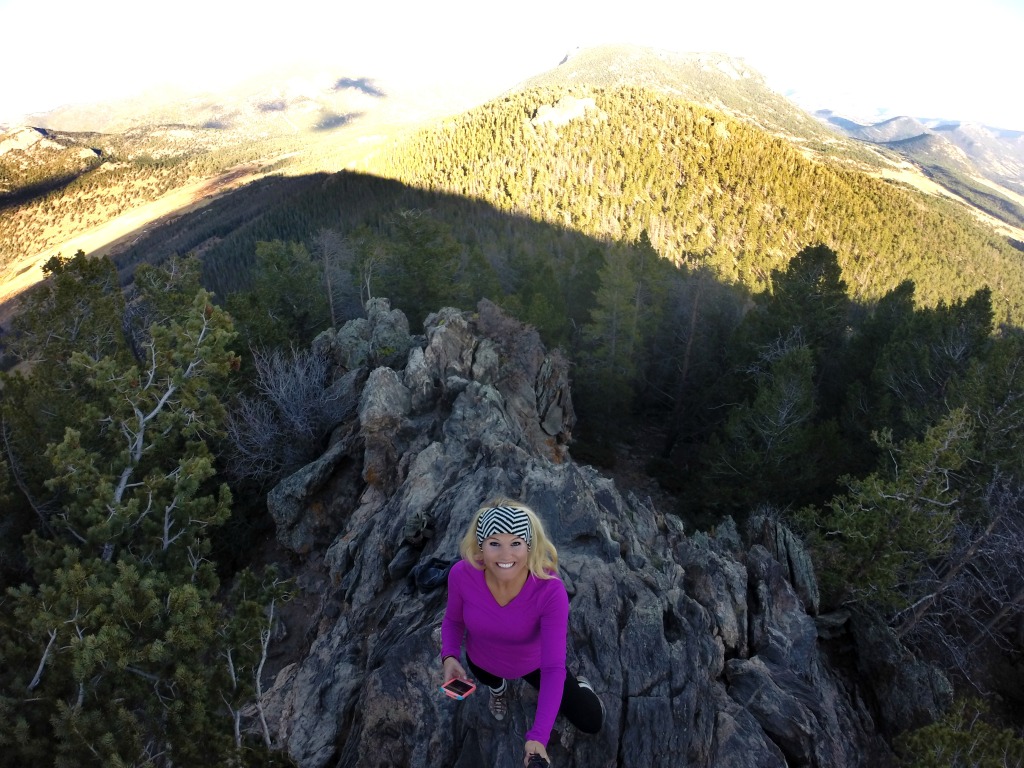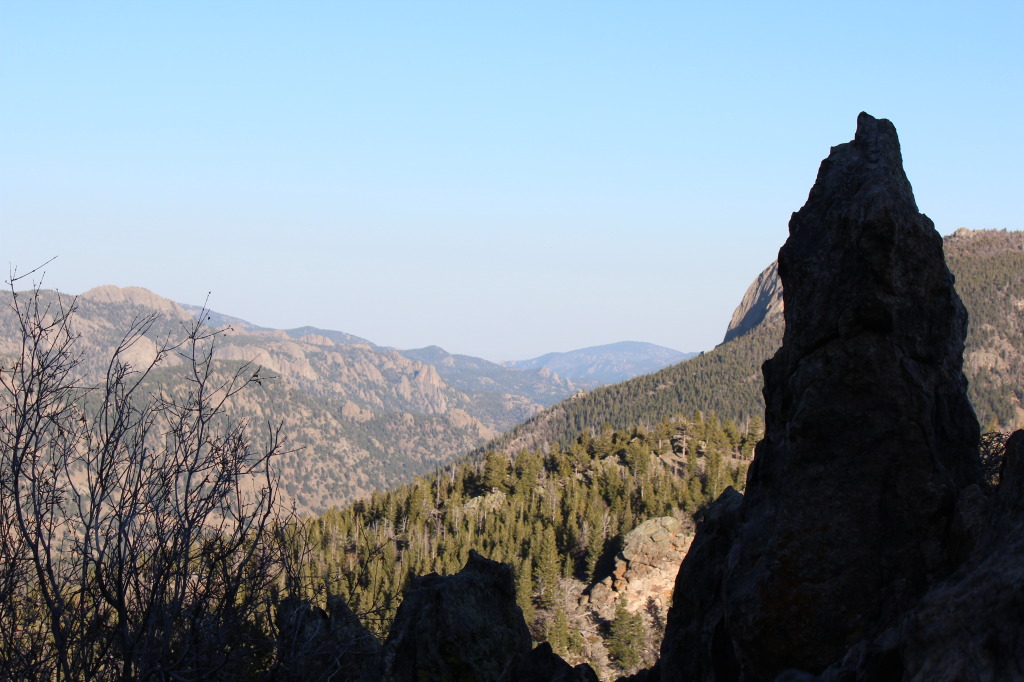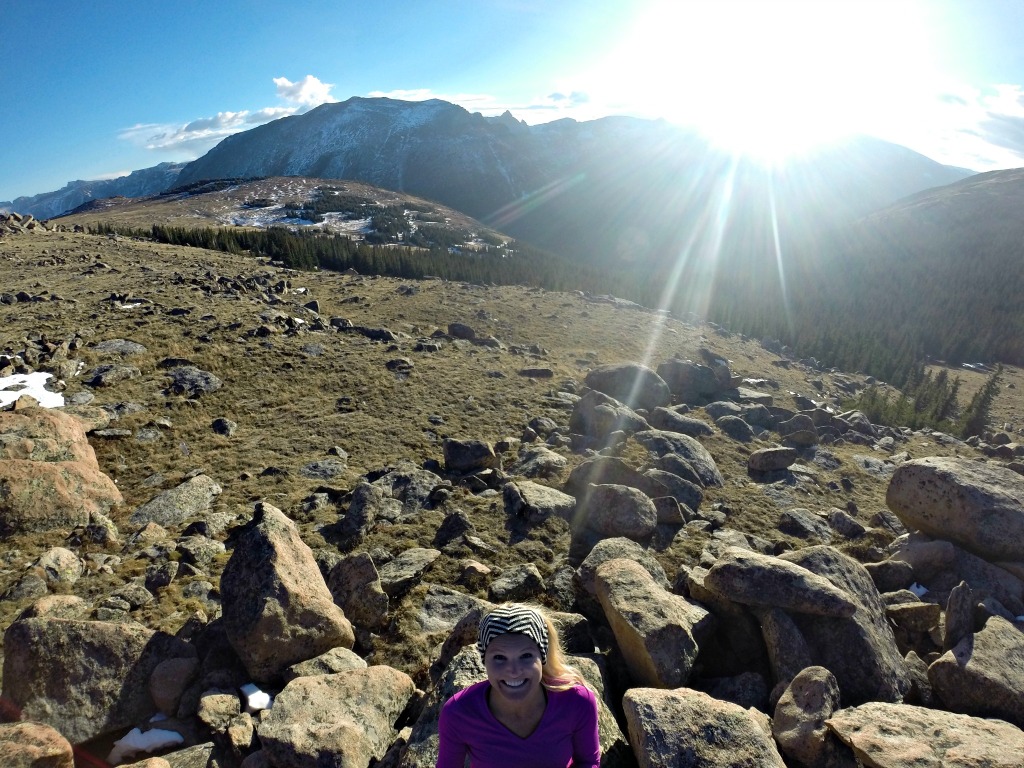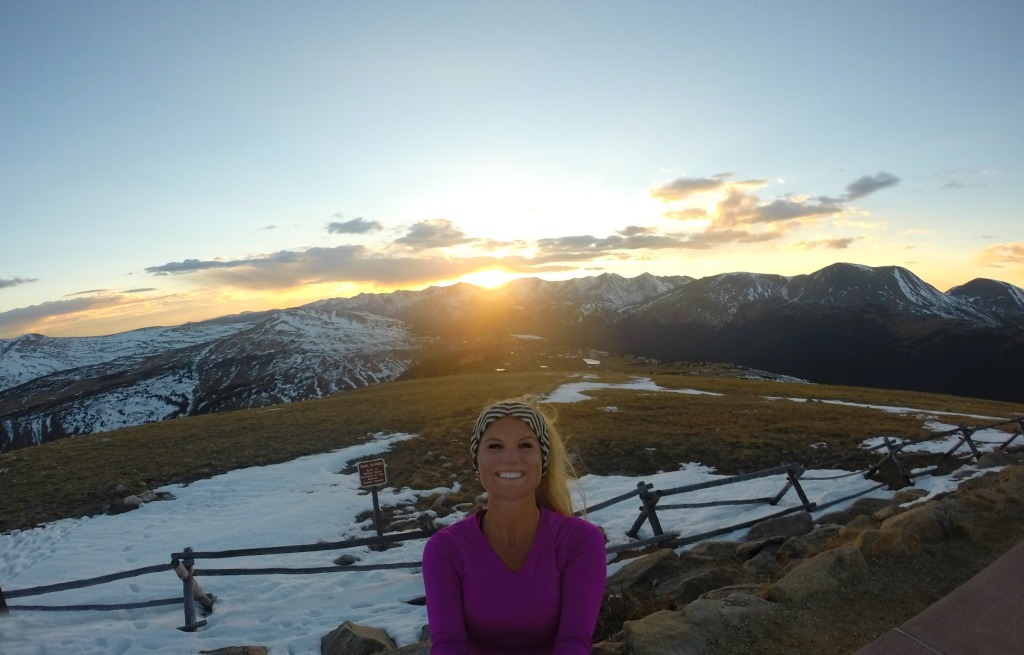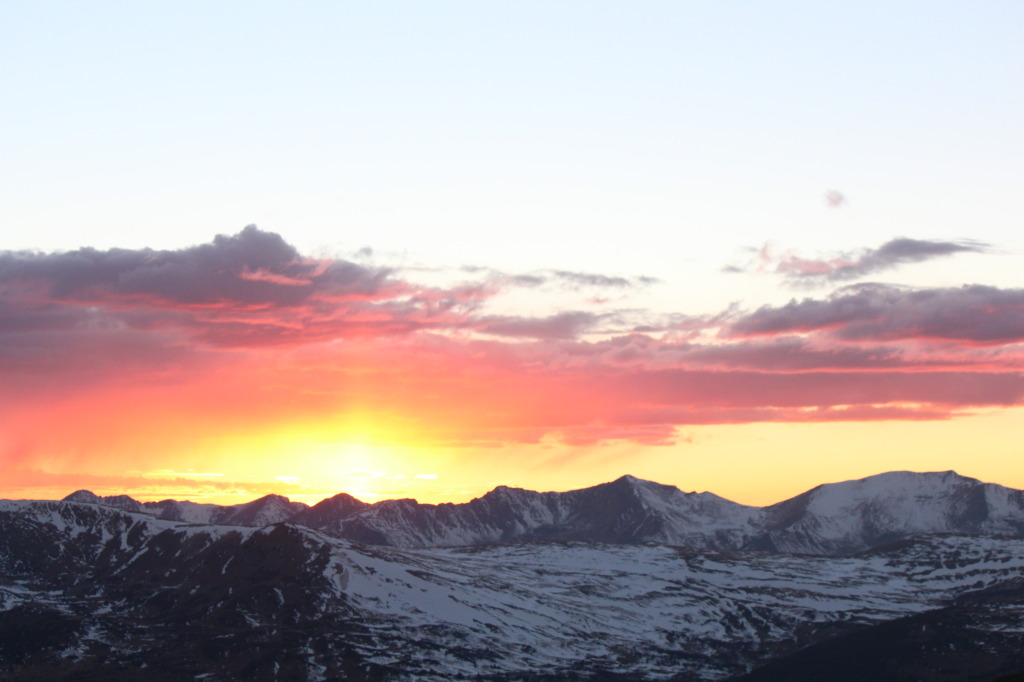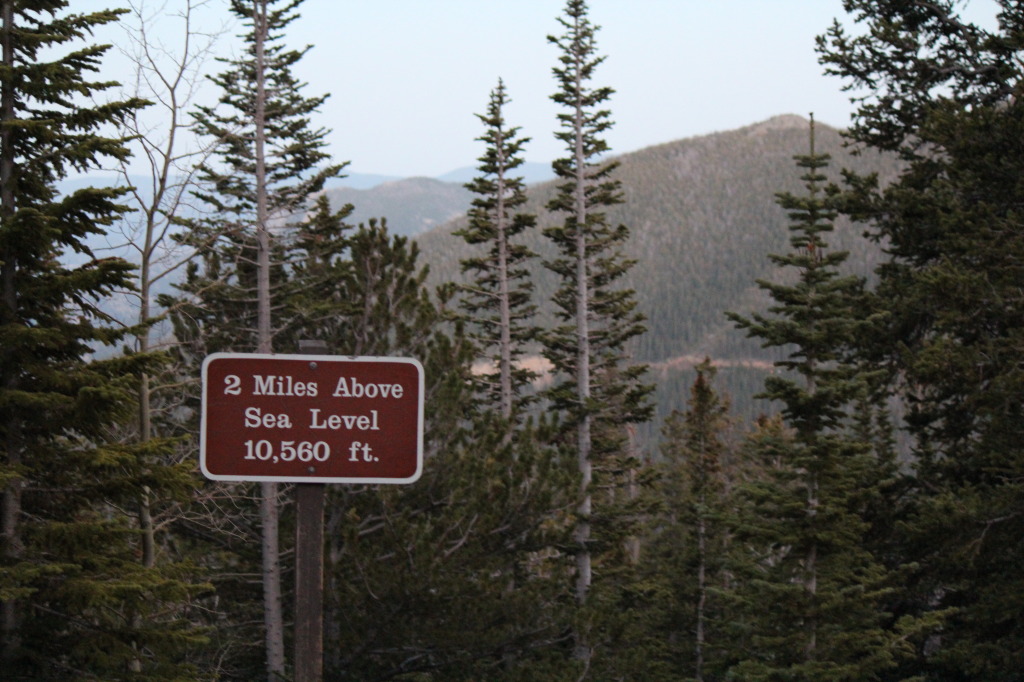 Red Rocks
Red Rocks is in our backyard. Now that the season is over and there are no shows, its just sightseeing tourists and locals using it as a free gym. (I'm definitely going to try to test my high altitude endurance one day this week. Although these people looked miserable.) This ampitheater can't be duplicated anywhere else in the world – it's truly one of a kind. The Great Plains meet the Rockies and out jut these fiery red sandstone monoliths. We hiked around the park, walked backstage, and hiked up the stairs  for views of the Denver skyline.
Golden, CO
You're welcomed to the city of Golden with a sign that says "Howdy Folks! Welcome to Golden!" and you realize immediately that it's going to be a real charmer. Clear Creek Trail cuts through the town alongside the gorgeous Clear Creek. In the summer you can tube, kayak, and white water raft down it and in the Fall its surrounded by golden foliage. There's little league fields, a town library, and historical farm land on either side…its awfully cute. The creek flows right down into the Coors Brewery like a pot 'o gold at the end of the rainbow. Its kind of perfect. We walked around the neighborhood and went to two local breweries – Golden City Brewery and Mountain Toad Brewery. Golden City is basically a patio with a walk- up window and 5 choices of beer. It was packed and definitely seemed like a neighborhood watering hole though. Mountain Toad is bigger, has a large bar, indoor seating, and a backyard patio with a fire pit and a different food truck each night. Mountain Toad's claim to fame is being the "2nd largest brewery in Golden". I'm pretty sure they mean they're runner-up to Coors and that's not really fair.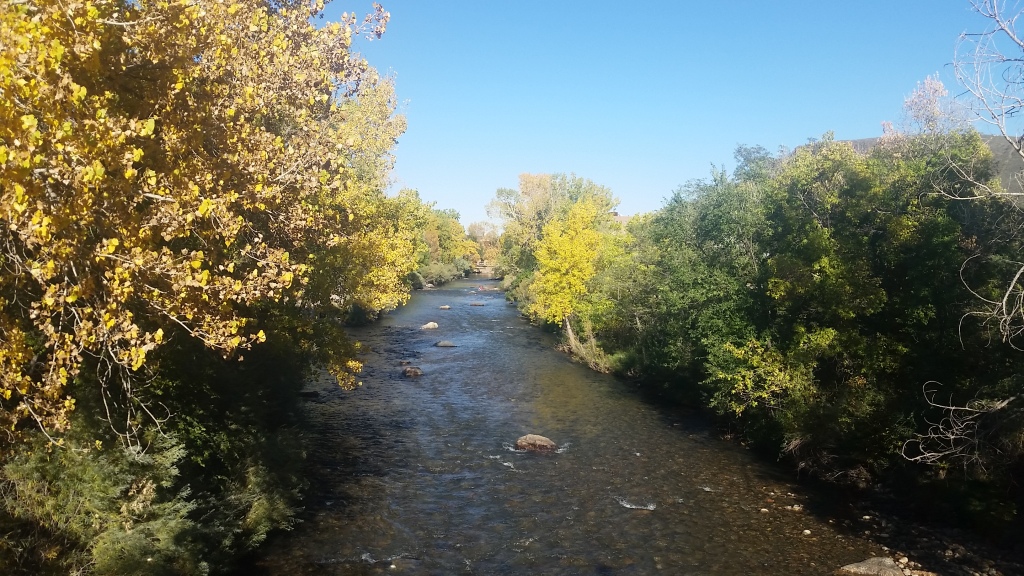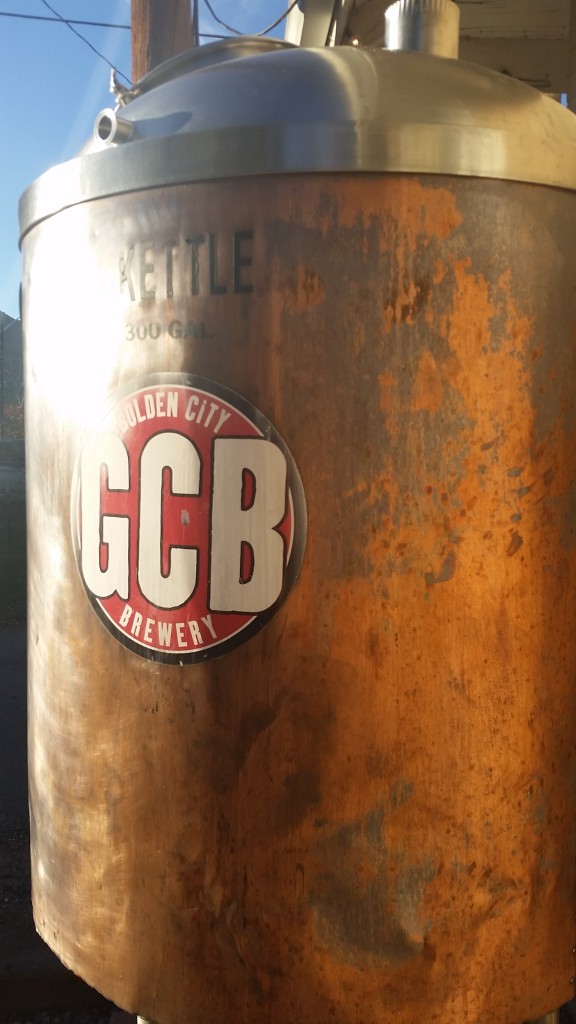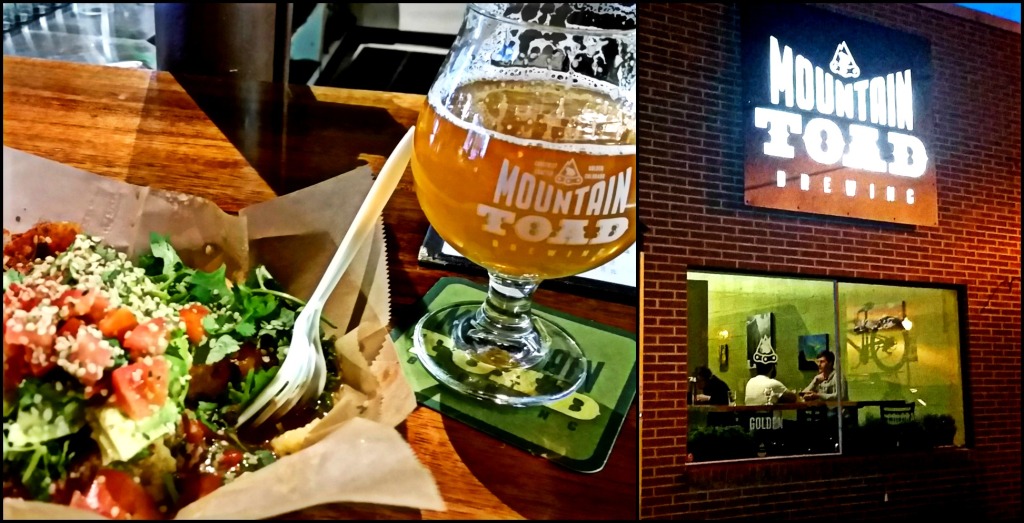 Speaking of Coors. Oh, we did the Brewery Tour. And we did it right…as seen below in the first two photos. The Budweiser and Coors tours were similar. Coors is a self-guided audio tour so you can walk through on your own watch and get to the tasting room as quickly as you want. Its crazy how much beer these massive breweries pump out each day. We started running numbers in our heads and were just bewildered. The coolest thing about the Coors tour? They give you a super fresh Coors or Coors Light (brewed within the last 2 days and sent straight to the tap) and it honestly tastes like a different beer. I didn't think I would taste a difference but it's drastic.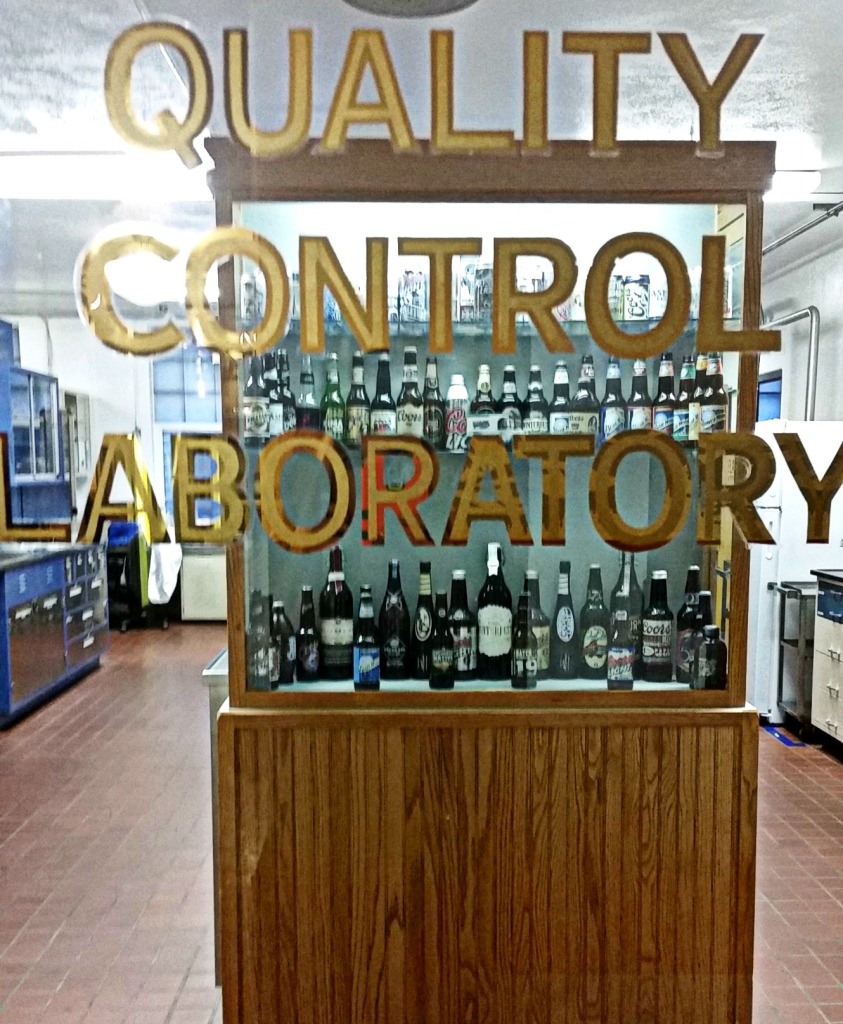 "My restless, roaming spirit would not allow me to remain at home very long." "I could never resist the call of the trail." – Buffalo Bill 
The best thing about living in the Denver area has been the ridiculously easy access to great hikes everyday. Two minutes from our RV park is the Lariat Loop, which is a scenic highway up Zion Mountain, over to Lookout Mountain and Buffalo Bill's grave site. There are a bunch of trail systems spread throughout for hikers and mountain bikers. From basically every lookout you can see the entire town of Golden and the Denver skyline.
We're in Denver through next weekend and then we head to Colorado Springs for a week. Stay tuned!