San Diego
The dance of the palm trees, the ocean calling, the first rays of sun and heaven is here.
San Diego was our first taste of California. It's hard to believe we both went 28 years having never stepped foot onto the California coast. After 358 days, 10,000 miles, and countless awesome experiences, we finally made it coast to coast.
Our home base in San Diego was Santa Fe RV Park near Pacific Beach in Rose Canyon. The beautiful thing about San Diego is that if you're somewhat central everything is less than 20 minutes away. We were 15 minutes from Point Loma heading south and 20 minutes away from Del Mar heading north.
Dog Beach
Our first night in town we took the dogs to "Dog Beach" in Ocean Beach and came to the conclusion that this is the happiest place on earth. The dogs had never experienced acres of sand, a 1/2 mile of surf, bay swimming, and tons of other dogs all in one setting. They were mind blown. (Two thumbs way up for San Diego being super dog-friendly.)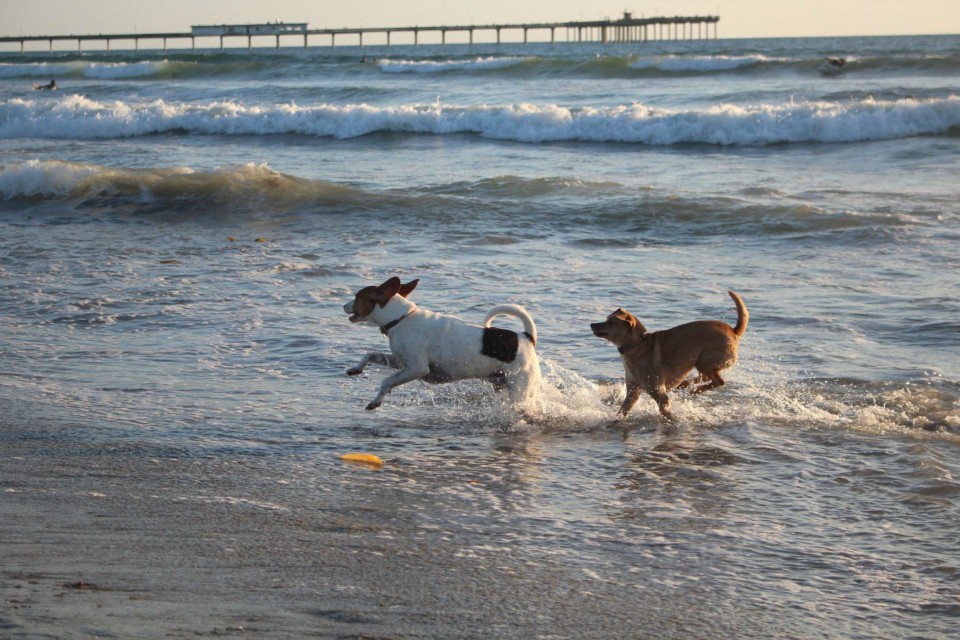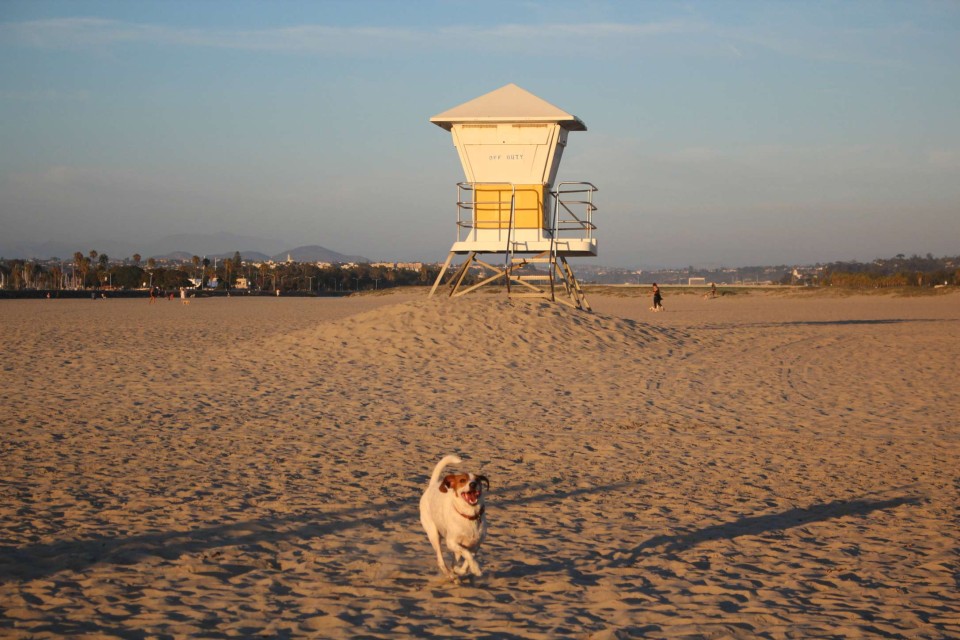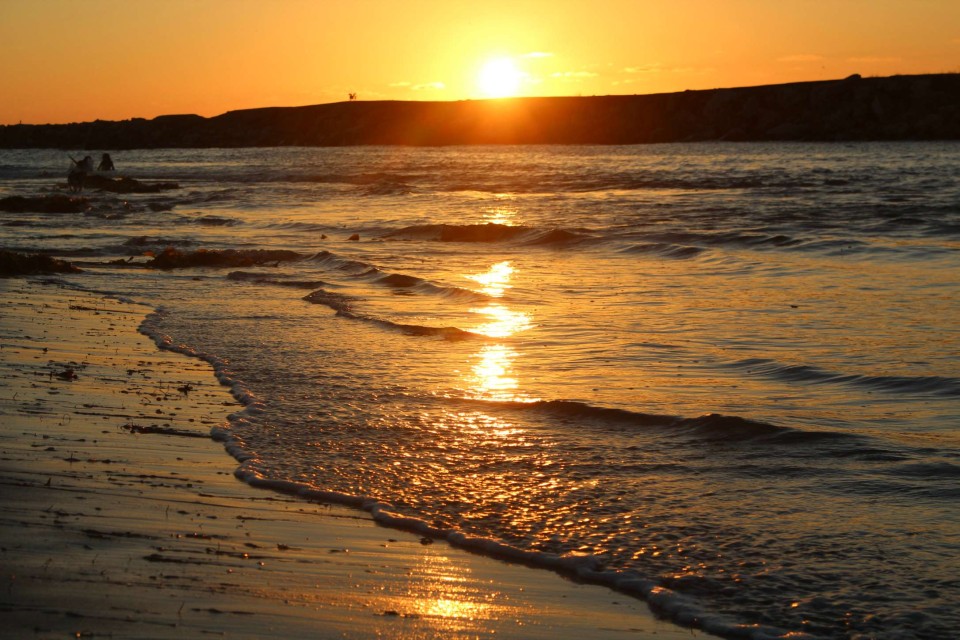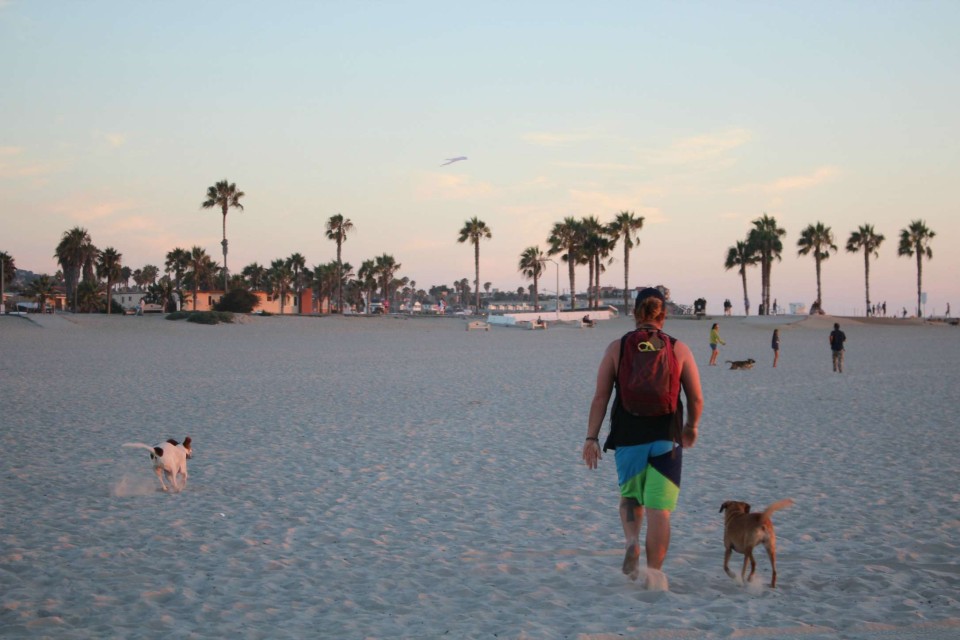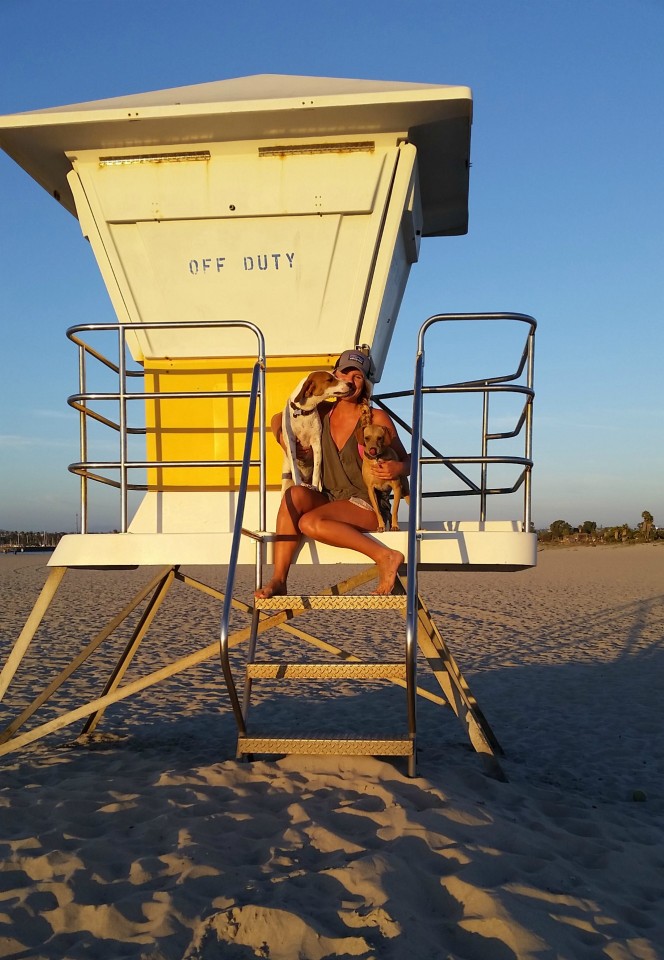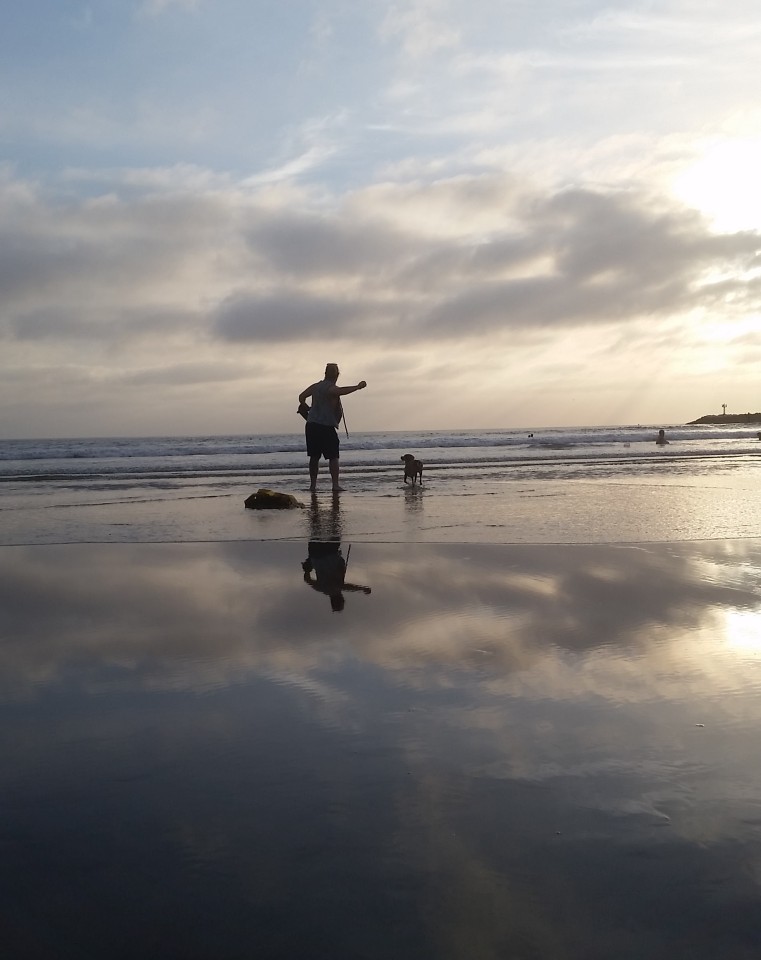 Torrey Pines
Our visit to Torrey Pines Nature Reserve provided our first opportunity to walk out to the edge of a cliff and look down on the Pacific for that classic, gorgeous west coast view. That first glimpse isn't something you easily forget. This place boasts 2,000 acres of preserved land with cliff-side trails and beach…a must see.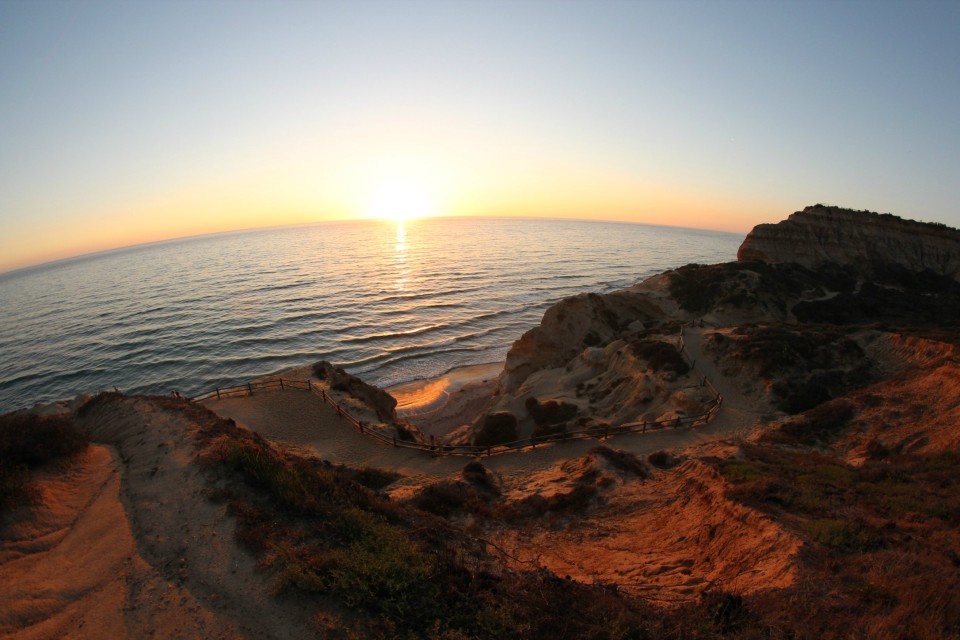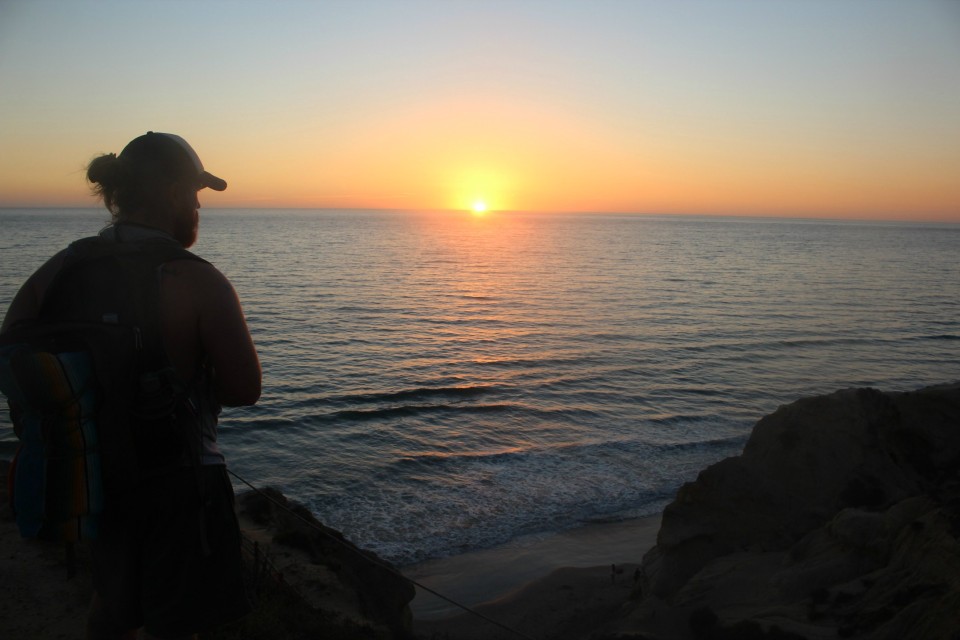 Black's Beach
Nearby Torrey Pines in La Jolla, we took the Ho Chi Minh trail down to Black's Beach. This is a similar but much less-traveled little adventure. If you take the trail to the right you reach a peak for awesome views of the bluffs, the 300 foot drop down to the sand, and the cliff-side mansions to the left. If you take the trail to the left, you make your way down to the beach. The trail is kept up by local surfers who use it to get to the ocean quickly and includes some sketchy wooden planks and a rope to shimmy down.
Cabrillo National Monument
At the southern most tip of the peninsula in Point Loma is the Cabrillo National Monument. The area has a ton of history and endless views. From the monument you can see the San Diego Harbor, downtown skyline, and Coronado Island. From the Point Loma Lighthouse you can see the endless Pacific. On the Pacific side there are tide pools and sea caves to explore at low tide.
You pass the Fort Rosecrans cemetery on the way to the national monument. It overlooks the bay and the Pacific on either side as well. It's beautiful enough that I had to pull over and snap some photos.
Sunset Cliffs
Hands down my favorite area in Point Loma is Sunset Cliffs. Sunsets here are absolutely stunning (hence the name). You can find a little private bluff and watch the waves crash and send spray from above. Or you can climb down the cliff-side and find your own personal cove/beach, which was awesome for the dogs.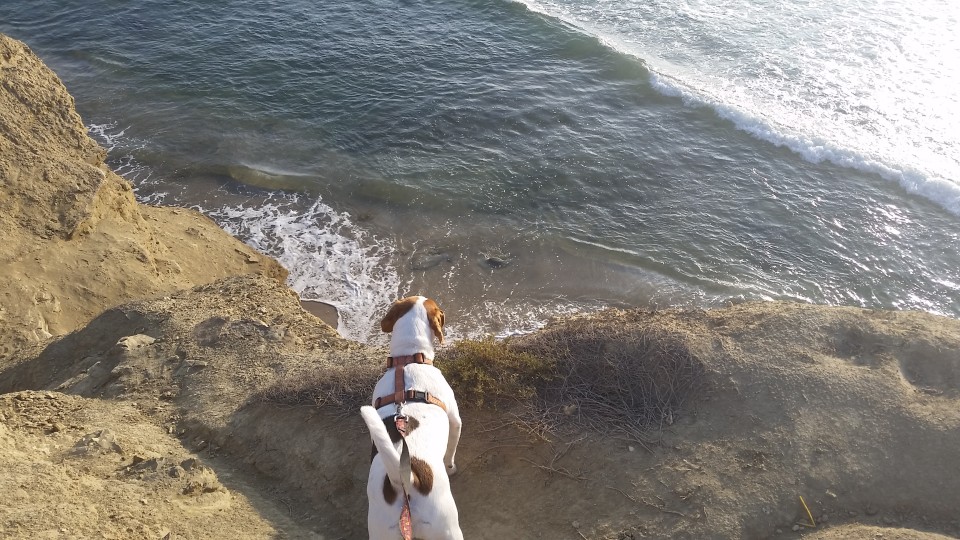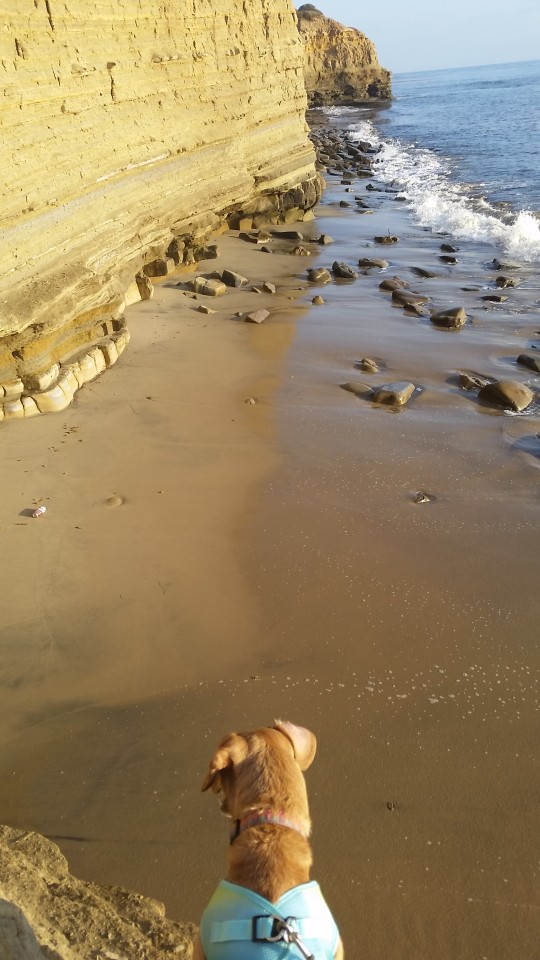 Coronado
Coronado is like a little island paradise across the 2.1 mile bridge from… well, another paradise. If we want to get technical; Coronado isn't actually an island, it's a peninsula. It's definitely got a laid-back island vibe though. The beach is super wide and the iconic, red-roofed Hotel del Coronado is the perfect backdrop. All San Diegans have to do is cross the bay and they're on vacation.
San Diego Harbor
Directly across the bay from Coronado is the harbor and Seaport Village. Seaport Village is a shopping and dining complex along the water. As you cruise up the walk way, pedi-cabs line up to take you downtown, vendors line the path, and tourists flock to take selfies in front of "The Kiss" statue (that includes us).
Bob Hope memorial:
USS Midway museum: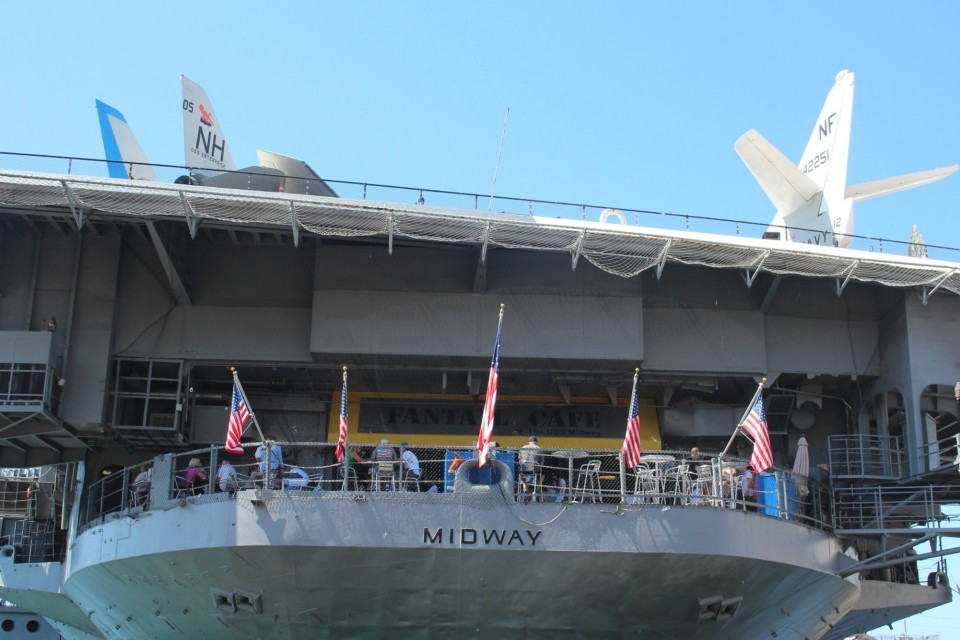 There were a million and one events going on downtown Labor Day weekend. We checked out the 2015 International Sand Sculpture Competition and the Festival of the Sail.
The Festival of the Sail is held right there in the embarcadero. We were able to tour a ton of ships, both historical and new. Definitely the coolest (but also most claustrophobic) part was walking down through the belly of a Soviet submarine.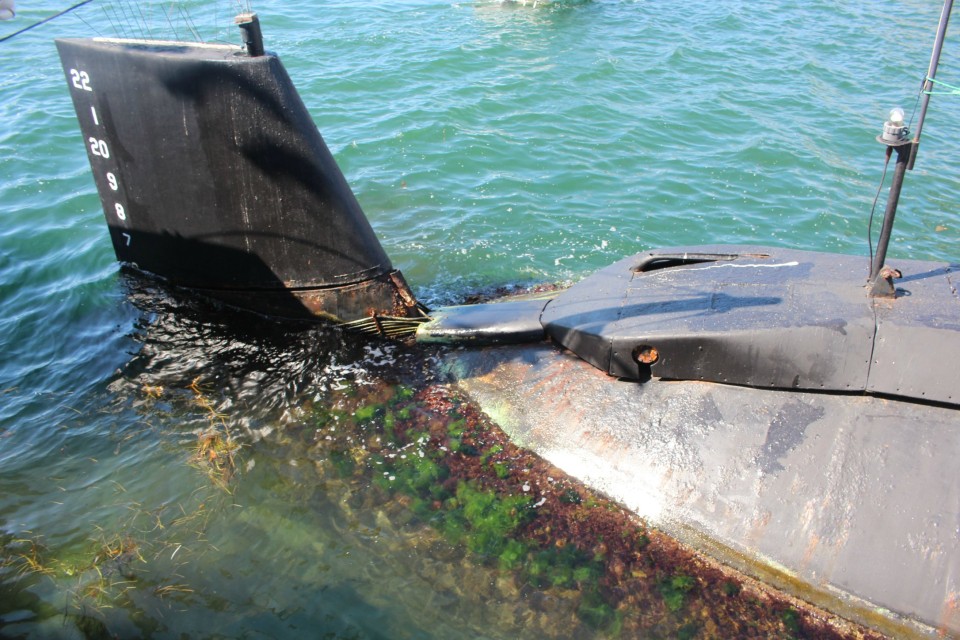 There's no other way to end a summer than with fresh seafood. The San Diego Fish Market did not disappoint.
La Jolla Cove
There is a LOT going on at La Jolla Cove from tide pools and beaches to sea caves and sea lions galore. We intended to rent kayaks and paddle around the cove to all 7 caves. However, luck was not on our side this day because a lone hammerhead decided to show up and clear the waters. This was fine. It gave us more time to wander around La Jolla (amazing brunch spot: The Cottage) and check out the sea lions from the bluffs.
There is one cave you can actually walk down into from land – Sunny Jim Cave. It's $5 and a good, quick workout on a steep, slim staircase.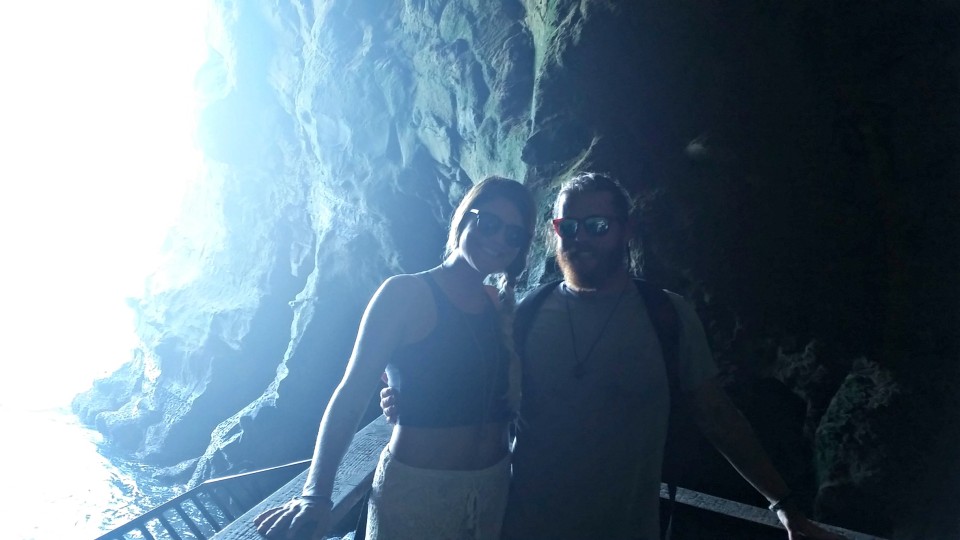 There was a time in my life when I thought nothing smelled worse than an RV full of wet dogs. Then I visited La Jolla Cove. Nothing smells worse than a colony of sea lions wallowing in fishy seaweed and baking in the sun. They're awfully cute though. We had never seen them before so it was pretty exciting.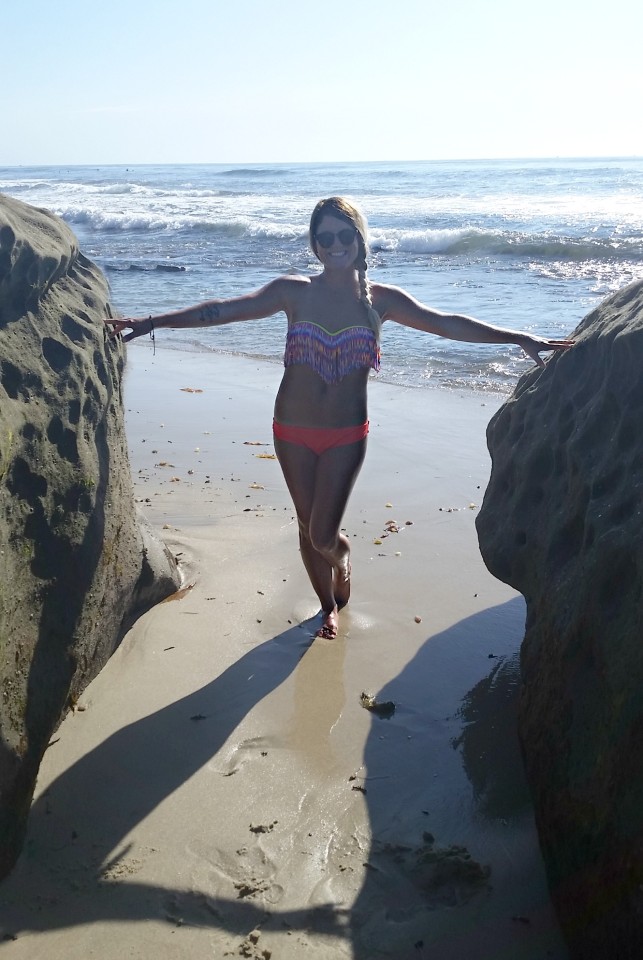 Mount Soledad
The best 360 degree views of San Diego are from Mount Soledad, a 822 foot hill topped by a huge white cross that the sunset illuminates. We went at sunset which was a show in itself. Then we were greeted by the rising red moon which was even more amazing.
Del Mar Races
Going to the Del Mar Racetrack on closing weekend was definitely one of our best San Diego days. Josh caught the horse betting bug, we drank mint juleps, and I got to see American Pharaoh walk around the paddock in the flesh. This whole complex "where the turf meets the surf" is just beautiful. We spent the entire day watching the races in the sun and then ended the day at Del Mar's summer concert series seeing Weezer.
Balboa Park
Balboa Park is a 1,200 acre "urban park" with a weeks' worth of museums, multiple gardens and walkways, beautiful outdoor cafés, and theaters. All of the gorgeous Spanish Colonial architecture encompassing you creates the feeling you're far away from southern California. We went for the Museum of Man and then ended up wandering around to the cacti and rose gardens, and having drinks at a beautiful terrace bar with live jazz.
We could have spent an entire weekend doing a museum hop but for the afternoon/evening we had, I'm glad we checked out the Museum of Man. The "Instruments of Torchure" exhibit was there (insane) and the museum itself is excellent. There was a really great long-term exhibit on race in the U.S. that we couldn't walk away from.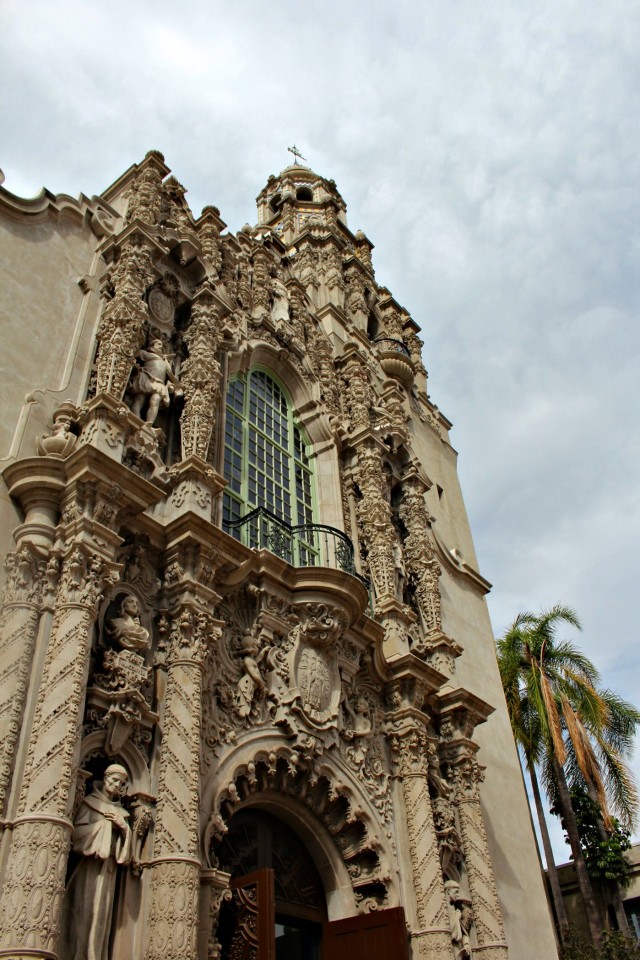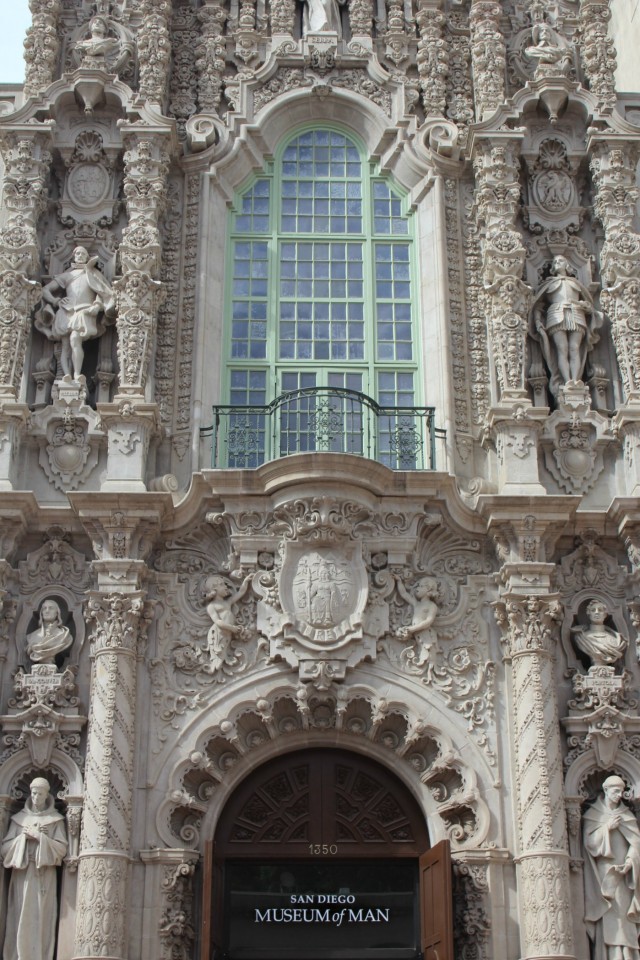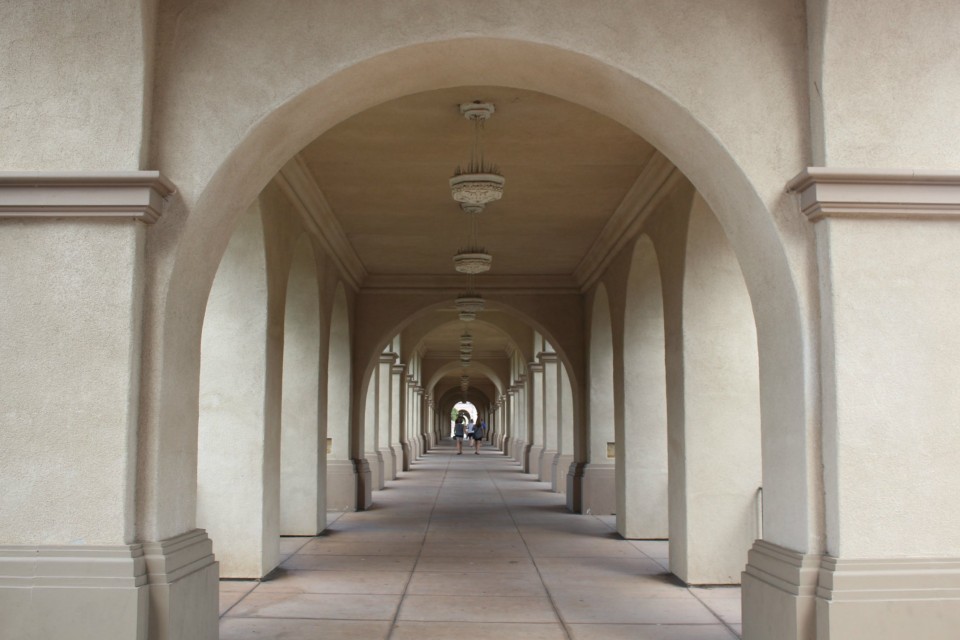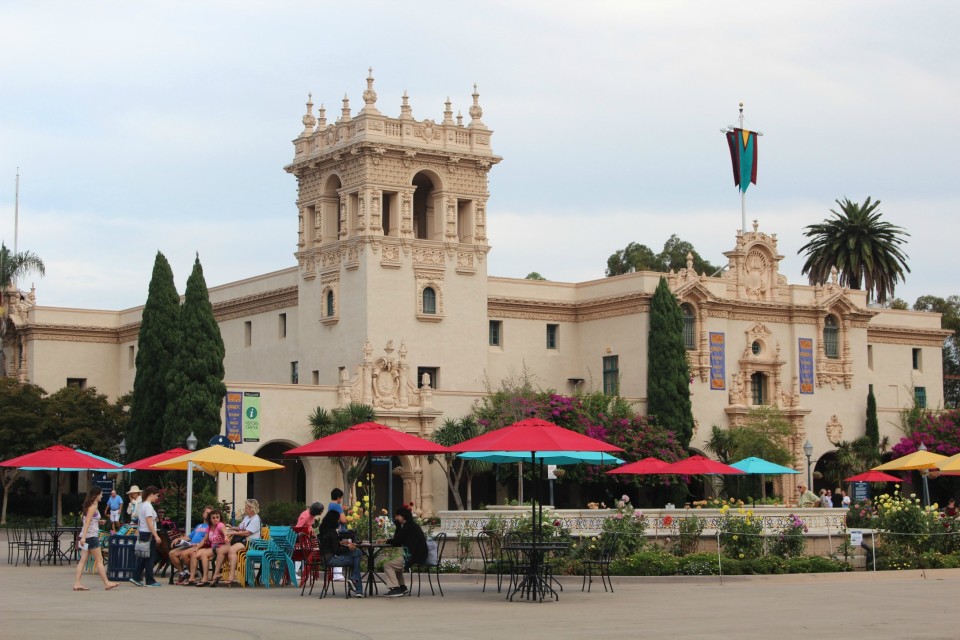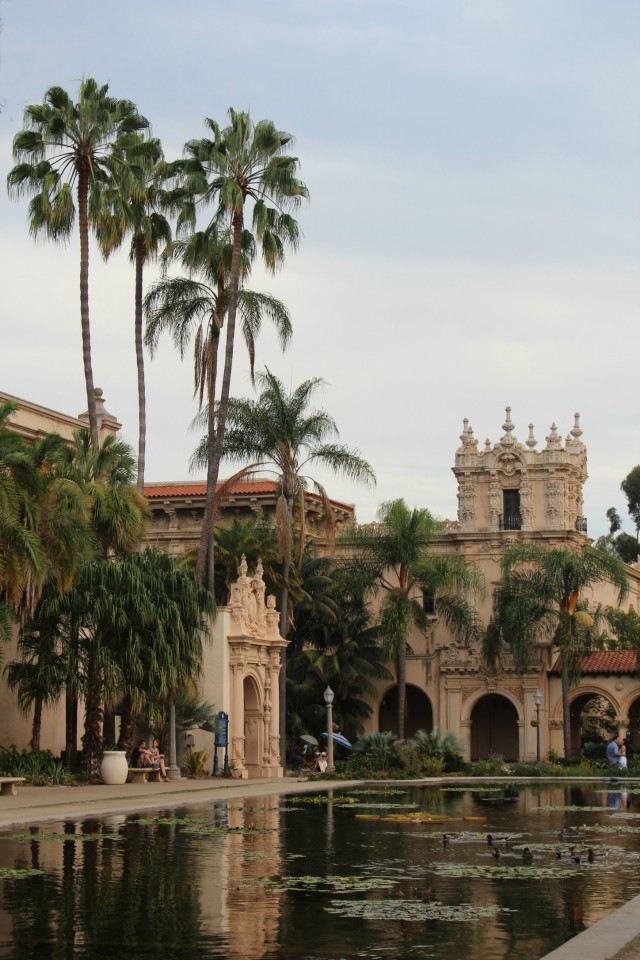 The Botanical Building and lily pond area of the park is one of the most photographed places in San Diego.
Potato Chip Rock
We were getting a little worried that Southern Californians didn't know what a hike was. Everyone kept telling us about these "hikes" that ended up being walking trails to a beach. But my insatiable desire to take photos on top of sketchy rock formations saved the day. Potato Chip Rock is at the peak of Mount Woodson, a hike about a half hour east of San Diego. The hike is 6 miles round trip with the first half wrapping around a lake and the second half getting super vertical. The thin "chip" of a rock just juts out over the cliff edge like a tongue. To get to this little gravity defying slab of rock you hop down onto it from a larger boulder. To exit, you slide down between two rocks. It's definitely fun and definitely photo worthy.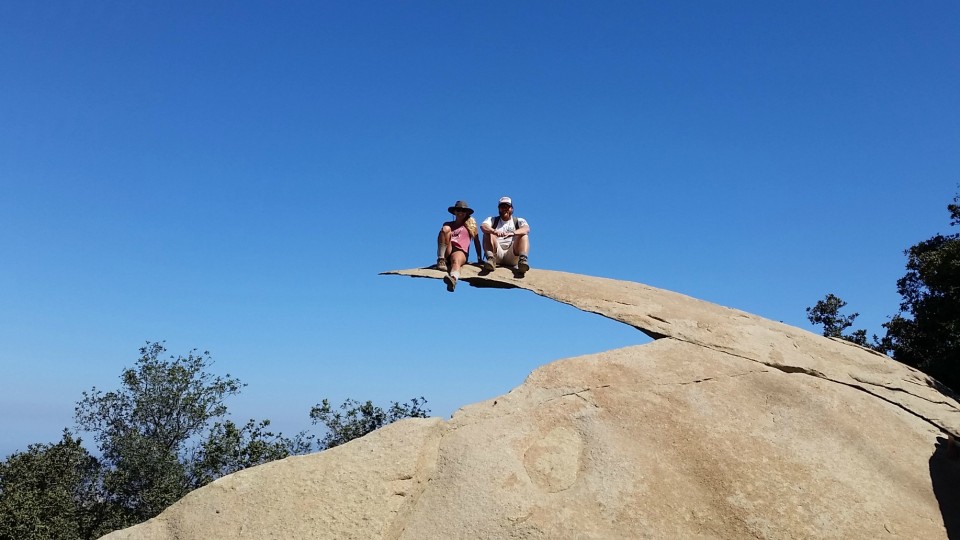 Downtown
One of the best things about getting to a major metropolitan area after not being near one for so long was all of the sporting events, museums, festivals, etc. We definitely made the most of it. We caught a pre-season Cowboys/Chargers game at Qualcomm Stadium and a Braves/Padres game at Petco Park.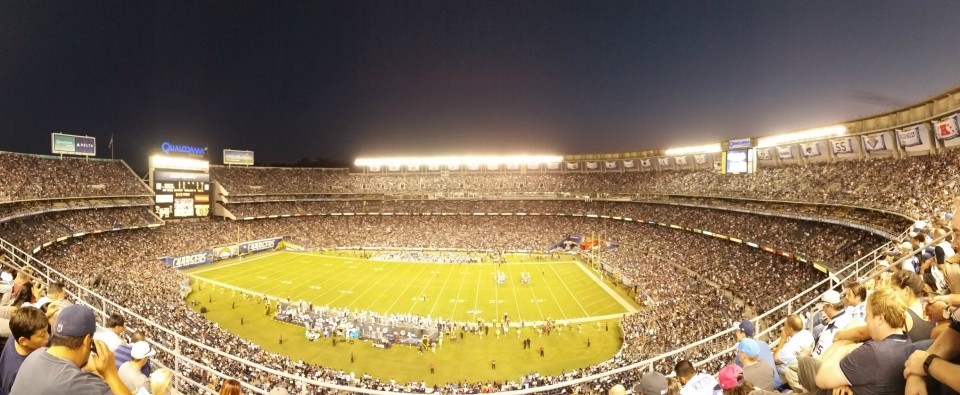 The Gaslamp Quarter is the historic district of downtown San Diego. Pedi-cabs lit up like Christmas trees are weaving through the crowds and hundreds of restaurants with al fresco dining line the streets.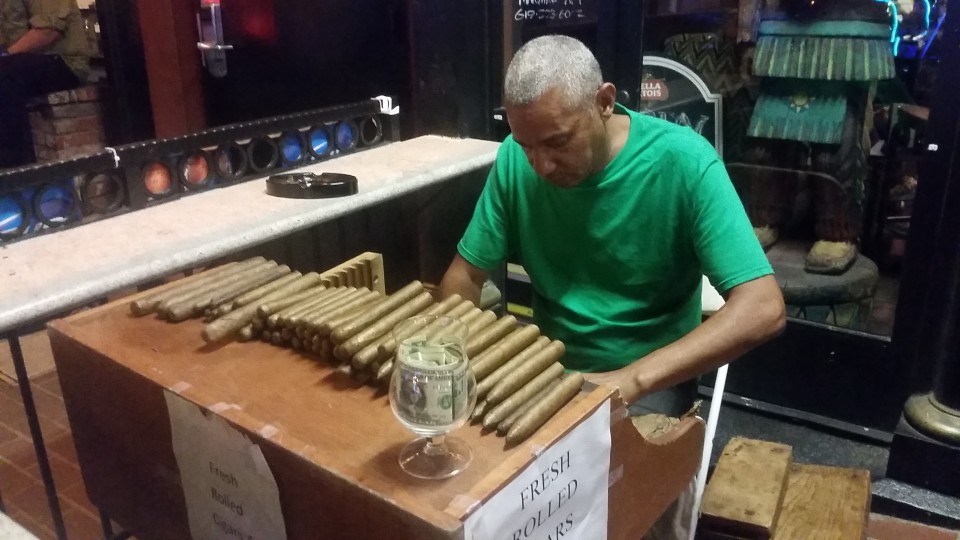 Pacific Beach
PB was the area we considered home and definitely our favorite part of San Diego. VW vans line the streets, surf boards lean against every garage, open-air bars line the beach, and roller bladers/beach cruisers weave up and down the boardwalk. A day in PB can easily start with a jumbo margarita on a deck and end in a tattoo parlor.
Ocean Beach
South of Mission Bay is Ocean Beach. Here van dwellers and surfers post up in the parking lot, volleyball tournaments take over the nets, and fire pits span the length of the beach. Watching sunset around one of the fire pits is a San Diego evening well spent.
Mission Bay
Mission Bay is a lagoon south of Pacific Beach surrounded by running and bike trails and open park space. The boardwalk stretches down Mission Beach and boasts a quintessential ocean-side amusement park with a wooden coaster. Park and bay beach surround the rest with Fiesta Island in the middle. Fiesta Island boasts 4WD beaches, fire pits, and a dog-friendly beach with jet skiers and paddle boarders circling it.
Imperial Beach
If you make your way over to Coronado and continue cruising down the peninsula you hit the Silver Strand and then Imperial Beach. Imperial Beach is a little surf town with Mexico in the distance. We checked it out by walking the pier and drinking some local brews.
San Diego Zoo/Safari Park
If you go to San Diego for one reason and one reason only…make that reason the San Diego Zoo. Let it be known that the San Diego Zoo is the best place on earth. If you only have one hour to go, go see the orangutans, pandas, gorillas and hippos. That might actually take more than an hour so I would even narrow it down to the gorillas. Interacting with them was one of the coolest experiences. If you pull up a video on your phone of other gorillas or bring a photo book and hold them up to the glass, they will actually come over and take interest. We fell in love with these guys.
Moments before taking this, this lion stood up and let out a roar that sent shivers down your spine.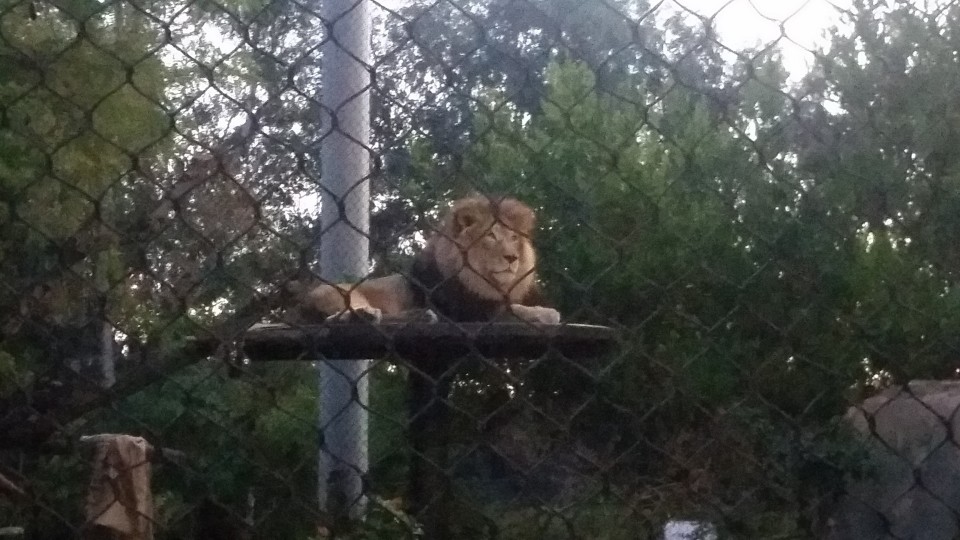 This momma hippo was teaching her calf how to stay under water.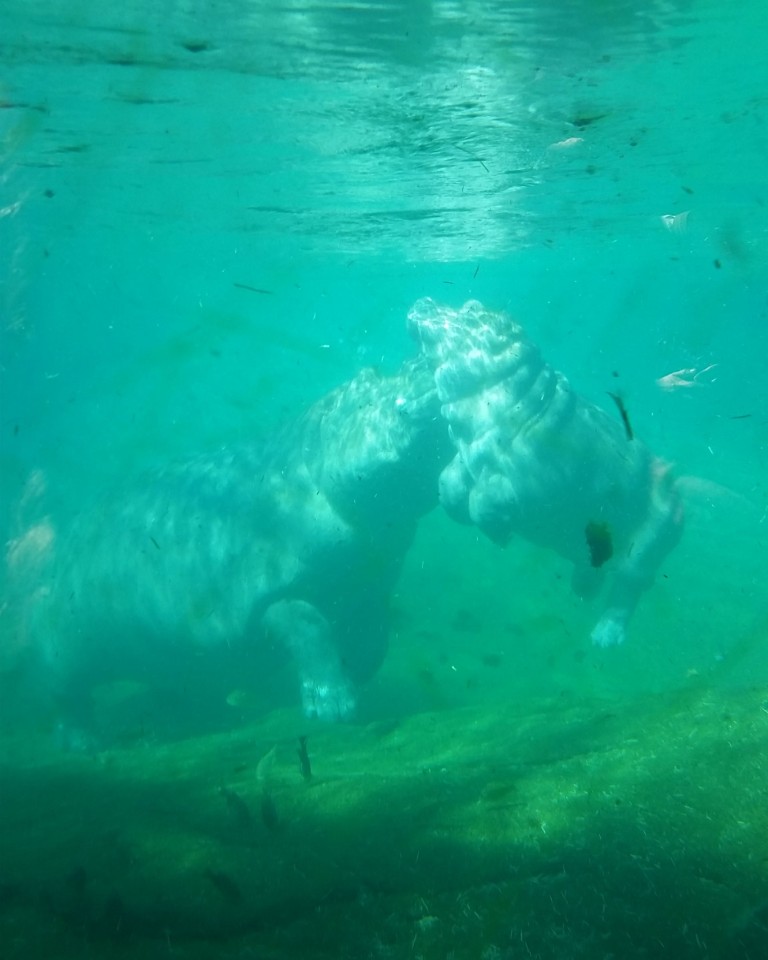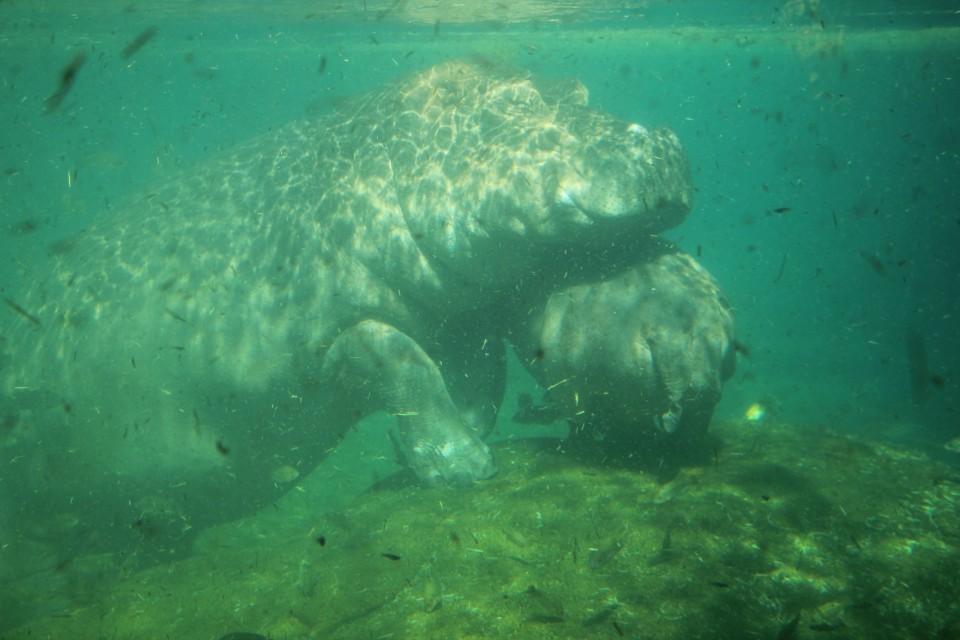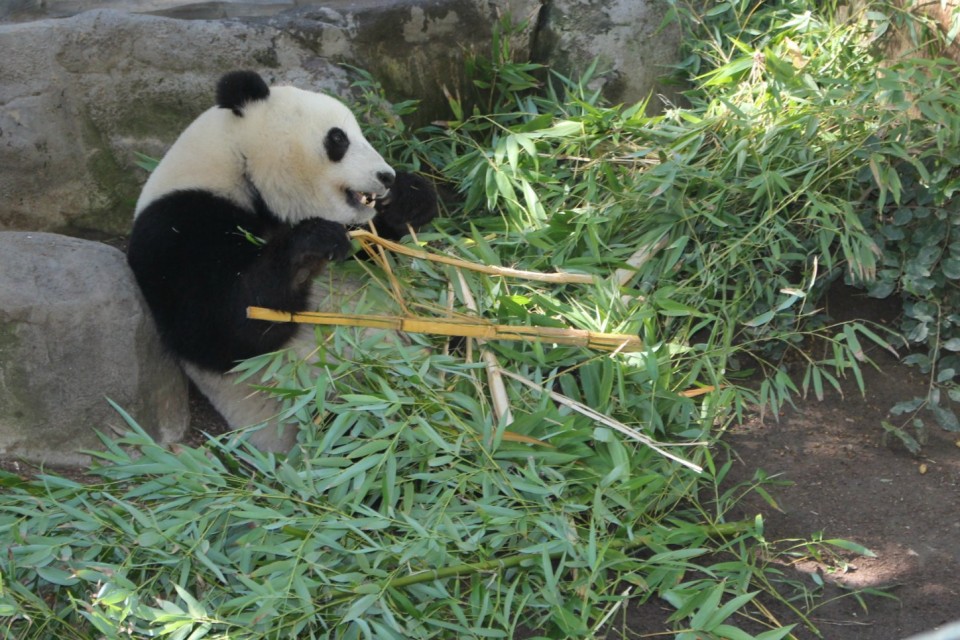 If the zoo itself isn't enough, San Diego is also home to a safari. The San Diego Zoo Safari Park is 1,800 acres near Escondido with free range exhibits and safari trams. There are over 2,600 animals representing more than 300 species here. The highlight? The cheetah track. Watching a cheetah reach top speed 20 feet in front of you is pretty incredible. A close second was seeing 1 of only 4 critically endangered northern white rhino's left in the world.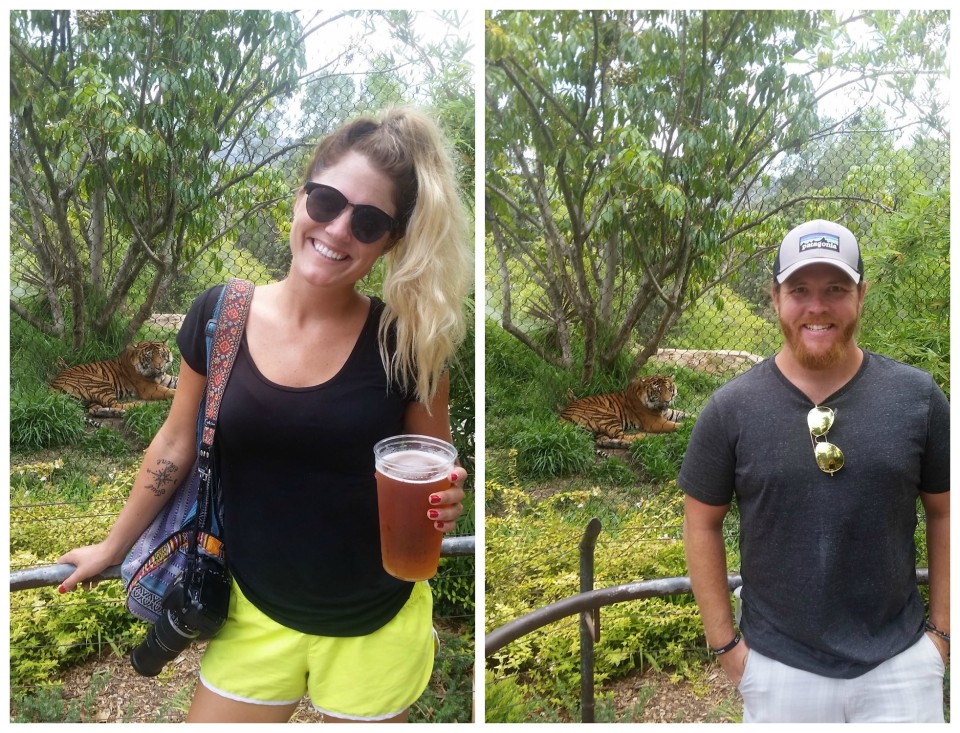 Encinitas
After about 5 weeks in San Diego we hit the PCH and began our trek north through Encinitas, Carlsbad, and San Clemente. The drive to Orange County is a handful of beach towns with palm trees lining the highway. We stopped in Encinitas to walk around town and check out the Self Realization Fellowship's meditation gardens. The super zen gardens sit on a bluff overlooking the pacific and are home to koi ponds and bonsai trees – the perfect way to break up the drive.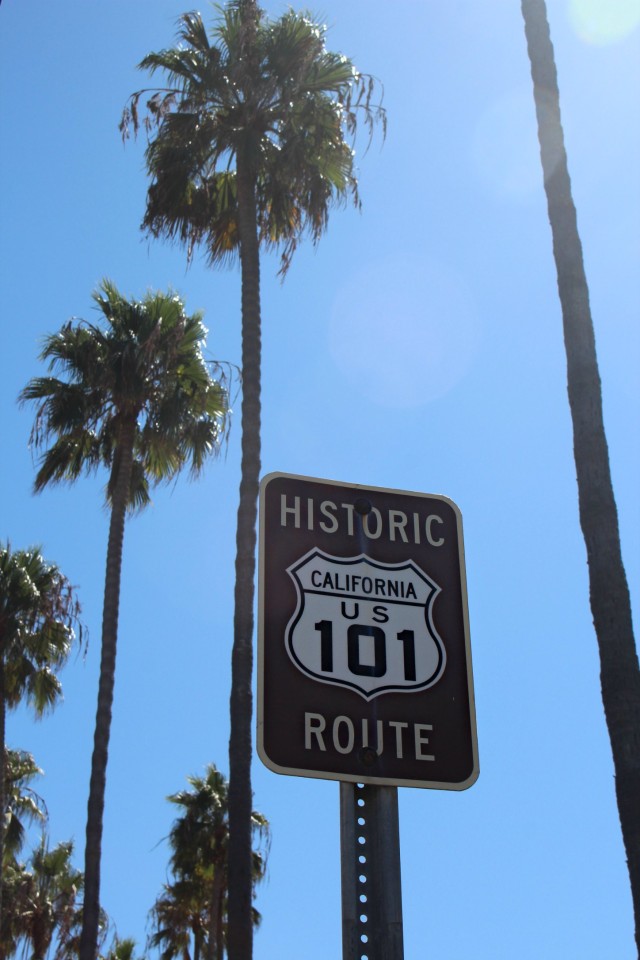 San Diego was a pretty excellent first taste of California and allowed us to quickly realize why so many people across the U.S. make a continual trek west.
From here we hit Orange County and Los Angeles to round out the summer and begin fall. More to come on that.
Cheers!